Premier David Burt, Minister of National Security Wayne Caines and Governor John Rankin recently celebrated the service of those in the Bermuda Police Service, the Royal Bermuda Regiment and the Department of Corrections.
During the annual Honours and Awards Ceremony, which took place November 9 at Government House, members of the uniformed services were acknowledged with long service awards.
Also during the special ceremony, recent recipients of the Queens Certificates and Badges of Honour were also recognised and presented with their awards, including young entrepreneur Rodney Smith Jr.
Minister Caines said,"During this weekend of Remembrance where we recall the service and sacrifice of so many men and women, it was important to take time out to recognize the service of these Bermudians. We are all proud of their commitment and the exemplary service they have provided to Bermuda."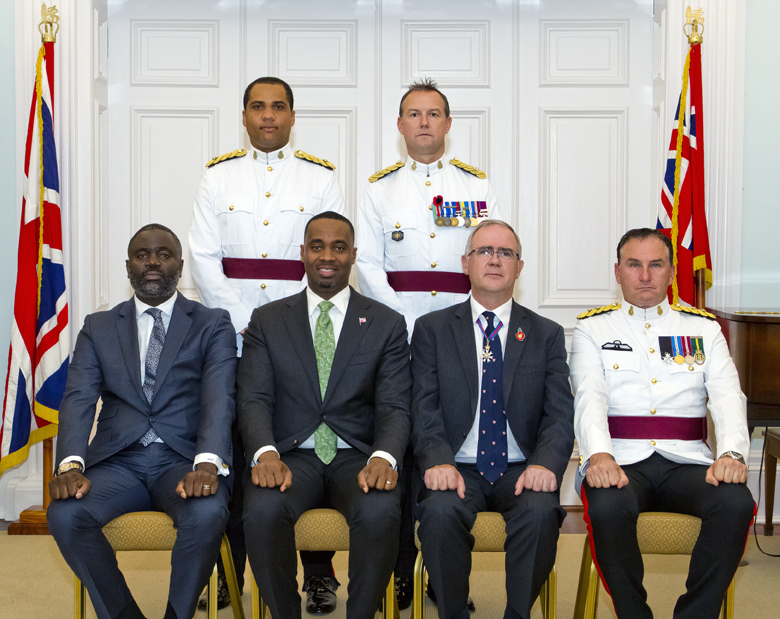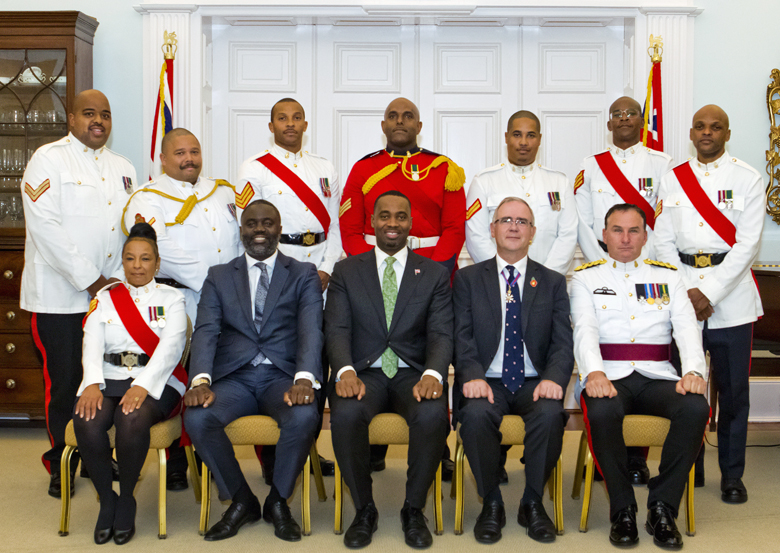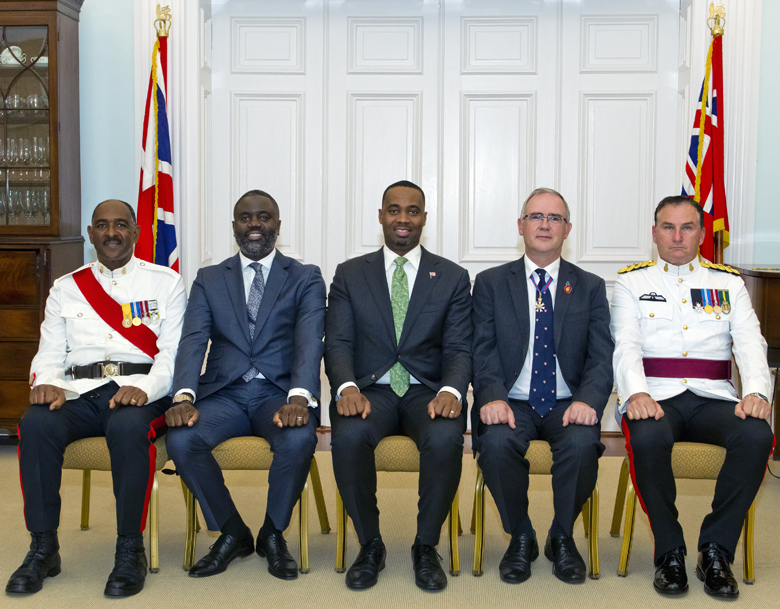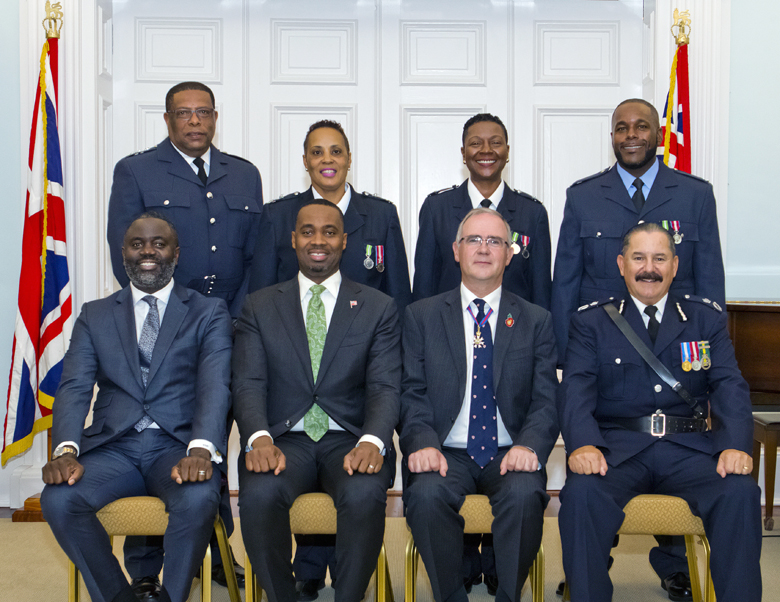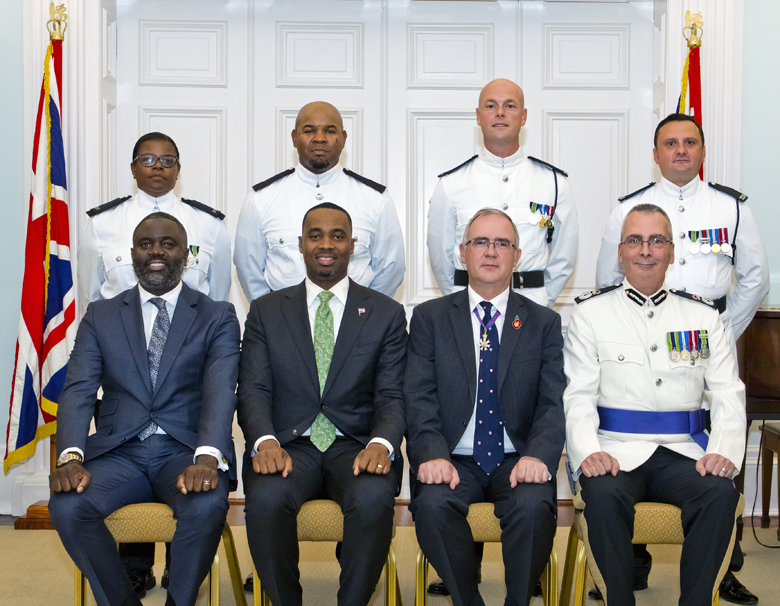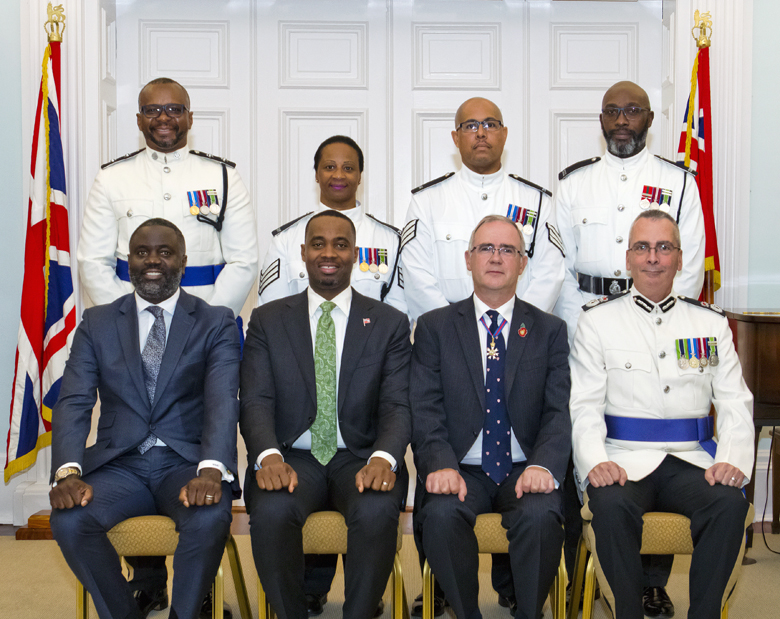 Read More About