A 9-year-old budding triathlete from England who listed a Flora Duffy poster at the top of her Christmas wishlist was thrilled to a receive exactly what she wanted; with the reigning world champion taking the time to personally send Matilda the gift.
Matilda Herries — whose Twitter bio indicates she is 9-years-old and from Nottingham, UK –  tweeted, "I wrote Santa a letter and @floraduffy #NicestTriathlete sent me 2 amazing presents.
"Happy Christmas Flora. Thank you ever so much, you're my inspiration," she added, and in response Flora Duffy tweeted back, "My pleasure Matilda! Merry Christmas."
The Bermudian athlete has had a tremendous year, recording multiple international wins including her record breaking fourth consecutive XTERRA World Championship title and her second consecutive ITU World Championship title.
Photos via Matilda's Twitter: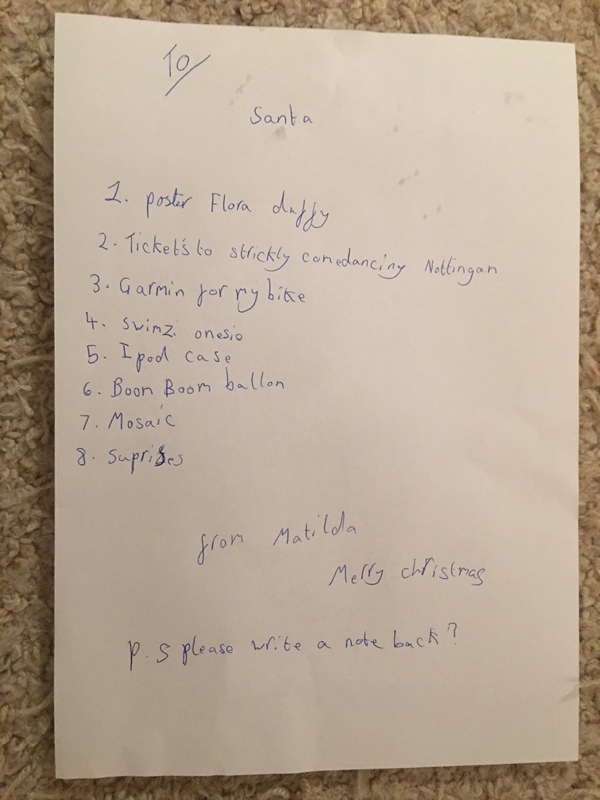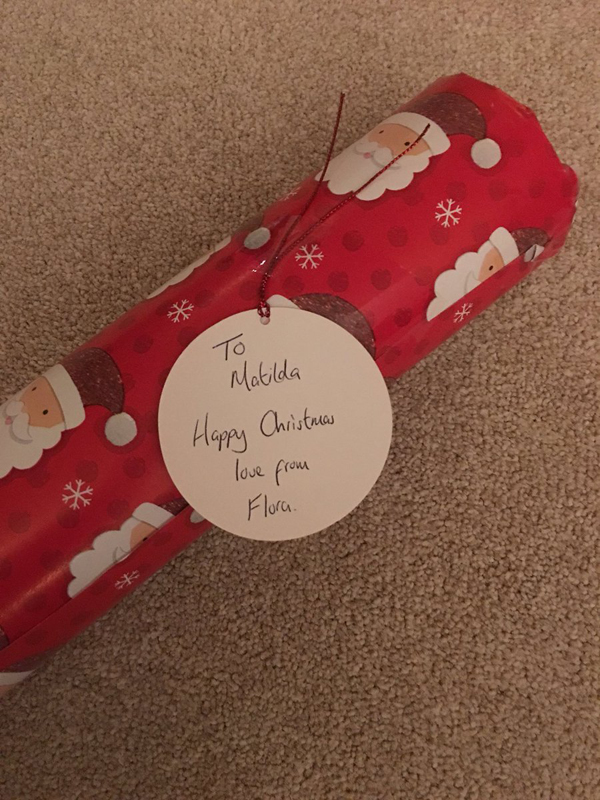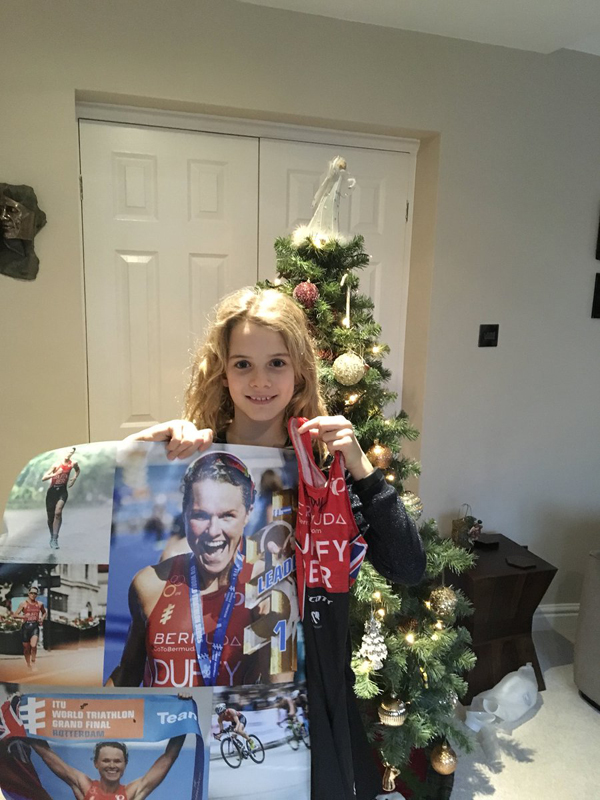 Read More About