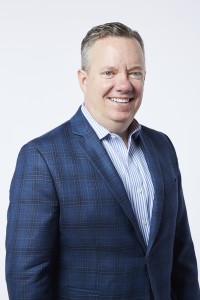 John Huff, Immediate Past President of the National Association of Insurance Commissioners [NAIC] and Former Director of the Missouri Department of Insurance, has been named President and Chief Executive of the Association of Bermuda Insurers and Reinsurers [ABIR] beginning January 1, 2018.
"Mr. Huff succeeds Brad Kading, who elected to retire after successfully leading ABIR for 12 years, helping to make it an industry-leading organization representing public-policy interests of Bermuda's international property and casualty insurers and reinsurers that protect consumers around the world," ABIR said.
Kevin O'Donnell, President and CEO of RenaissanceRe and current Chair of ABIR said, "For over 25 years, John has been a leader and coalition-builder in our industry.
"He brings a deep understanding of the regulatory, legal, financial and operational challenges faced by insurance and reinsurance companies and the customers we serve. John's relationships, expertise and leadership skills will be extraordinarily valuable to our members. We are delighted to welcome him to ABIR."
Mr. O'Donnell also thanked Mr. Kading for his leadership, "Since assuming leadership of ABIR in 2005, Brad has been a major contributor to the Bermuda reinsurance market's success. He has helped us navigate through a number of political and regulatory challenges around the world.
"Brad's trademark integrity, candor and team-oriented approach are truly second to none and have been the foundation of ABIR's success. Brad has built a durable organization at ABIR, with a strong team led by Deputy Director Leila Madeiros poised to continue advocating sound regulatory and policy stances worldwide.
"We are grateful to Brad for his many contributions to the advancement of our organization and industry and wish him all the best as he begins this new chapter."
"I'm excited for the opportunity to lead ABIR and to build on Brad's outstanding track record of leadership and service," added Mr. Huff. "As a former regulator in the U.S., the world's largest insurance market, and as a former insurance and reinsurance executive, I've seen first-hand the positive impact that ABIR has had on our industry, its member companies and the customers we serve.
"The large loss events of 2017 and the extraordinary response from the Bermuda market illustrates the critical role ABIR members play in promoting disaster recovery, economic growth and peace of mind worldwide.
"I look forward to working with the ABIR team and our members to continue our efforts to educate policymakers, industry stakeholders and others about our industry and to help foster future opportunities for our members and the clients and communities they in turn serve."

Read More About