Bermuda's Flora Duffy has been named the 'Short-Course Female of the Year' in Triathlete's Best of 2017 Awards, with the world champion attaining yet another accolade this year.
The story said, "This was a massive year for 30-year-old Bermudan Flora Duffy. After a slightly disappointing eighth-place finish in Rio in 2016, Duffy went on a WTS winning streak that stretched from the 2016 Grand Final in Cozumel to the 2017 Grand Final in Rotterdam in September with only a 'hiccup' of a second place at WTS Montreal in August.
Photo courtesy of Wagner Araujo/Triathlon.org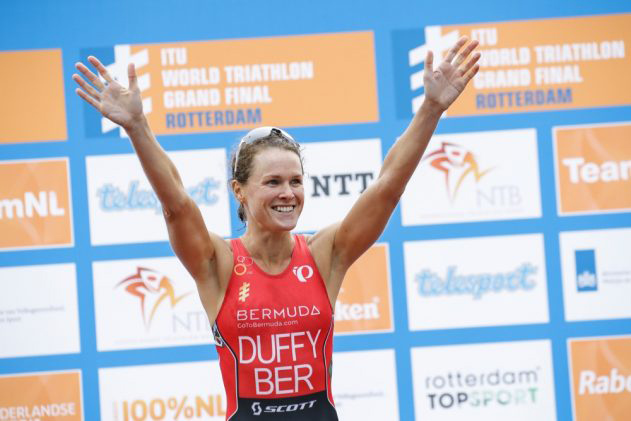 "After taking her second-straight ITU World Championship title, Duffy then went on to claim her fourth consecutive XTERRA World Championship crown in October. Roughly a month after winning the star-studded Island House Invitational Triathlonin November, Duffy married South African fiance [and former XTERRA pro] Dan Hugo near Cape Town on December 16.
"This year also saw everything come full circle for Duffy: She had a swim center in her hometown renamed after her and had no small hand in welcoming the first WTS event to Bermuda in 2018.
"The course being along Front Street [in Hamilton] is very special for me," said Duffy, in a press release about the inaugural WTS in her home country. "This is where I started, in the Front Street Mile at nine-years-old, and I was inspired to compete internationally. To be competing as the world champion on home soil, is a feeling that's hard to express."

Read More About