[Updated] Bermudian actress Lana Young has landed yet another role, this time being cast in the Oprah Winfrey Network [OWN] series "Love Is__", with the hour-long drama set to have a 10-episode first season.
According to a report from Variety, 'Love Is__' added five more series regulars to its cast, one of which is Ms Young, who has been cast in the role of Nuri.
Ms Young will play the regular role of Nuri in the year 2027, where she is "in her 50s, relaxed, happy, and comfortable in her life and her 32-year marriage to Yasir."
Idara Victor, Lana Young, Kadeem Hardison, Michele Weaver, Will Catlett, and Tyron Brown, who have all been cast in the series: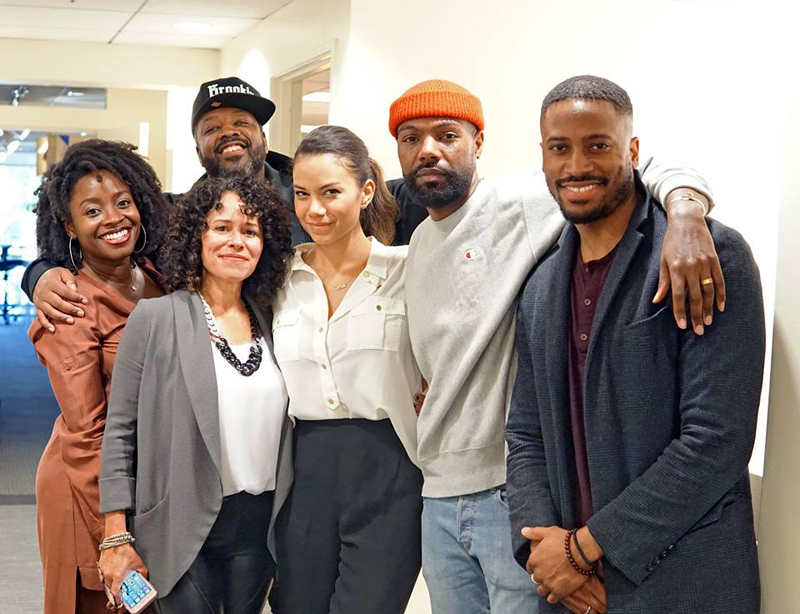 The series is from creators Mara Brock Akil and Salim Akil, and based on the true story of the husband and wife team, telling the story of a power couple navigating the landscape of Black Hollywood.
"I've dreamed of working with the Akils," said Oprah Winfrey. "I've been a huge fan of their work since first viewing 'Girlfriends.' They know just how to hit the cultural nerve to make you think and laugh at the same time."
"To have a partner that brings the attention to detail and sheer excellence that Oprah has built an empire on is an absolute dream come true for Salim and me," said Mara Brock Akil.
"That, and it's Oprah! 'Love Is ___' is not only a passion project, but is a personal one for us as well. We're grateful to have her wholehearted support and magic touch behind this story."
Kadeem Hardison will pay "Norman" & Lana Young will play "Nuri"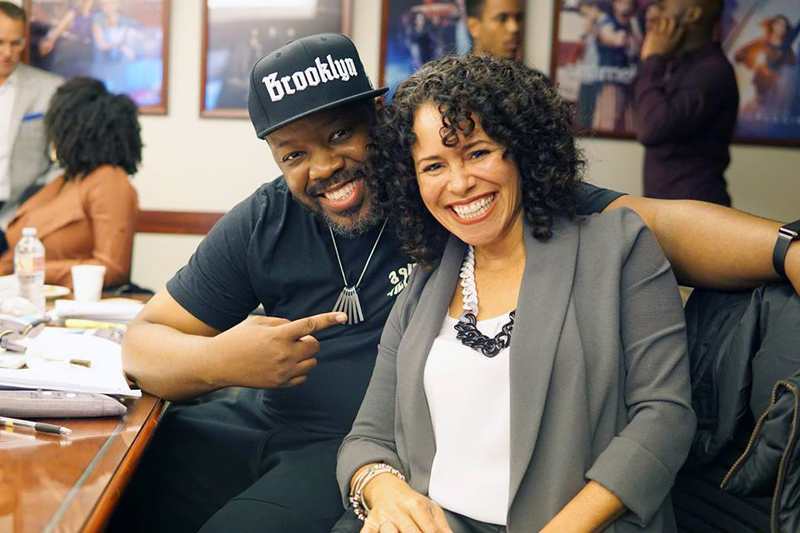 According to Ms Young's official website, her "work includes the recurring roles of Mrs. Douglas in The Vampire Diaries [CW], Dr. Jacinta Butler in Greenleaf [OWN], Gloria Ruiz in The Inspectors [CBS]; Guest-star roles in Gone as Detective Michele Hodiak [NBC] and Linda in Kevin Can Wait, co-star roles in Jessica Jones, Blindspot, Satisfaction, Nashville, Law & Order, just to name a few.
"She's had the absolute pleasure to work with some of the greats, performing with Christopher Plummer and Ewan McGregor in the Oscar-winning film Beginners [her first feature film], playing Gloria the nanny opposite Jake Gyllenhaal and Rachel McAdams in the boxing drama Southpaw, playing a fertility doctor opposite Emily Blunt and Justin Theroux in the feature film The Girl on the Train and most recently opposite Cate Blanchett in Richard Linklater's feature, Where'd You Go Bernadette."
And according to IMDB, Ms. Young's other personal resume entries include roles in "Faux Paws", "Plan 9″, "Danger. Zombies. Run", "Conservative Kink", and "Killer Flood: The Day the Dam Broke", along with voice acting credits in video games such as "FearFighter" and "Neverwinter Nights: Shadows of Undrentide."
Update Jan 18, 1.01pm: Ms. Young told Bernews, "My first series regular in a TV show – that's the highest credit you can get as an actor on a TV show. It's what every actor who is pursuing TV is gunning for.
"The studio is Warner Bros, the network is OWN, and the creator is Mara Brock Akil who was also the creator of 'Being Mary Jane' and 'Girlfriends' and a writer and producer on many other shows like 'The Game' and 'Black Lightning.'
"The show is inspired by her real life love story with director and executive producer Salim Akil and their rise through Hollywood against all odds.
"The show is shooting in Atlanta and has been picked up for 10 episodes.
"I am thrilled beyond belief. As a Bermudian, I am really truly living my dream. I always dreamed about being an actor and I would stare out to the Atlantic Ocean and imagine it in great detail.
"I guess I believed it hard enough because I found myself living in America at 28 and then going to drama school at 33 in London and, after some ups and downs and 5 years off to open an acting school, I began pursuing it with absolute focus and purpose in 2014 when I moved to New York."
Read More About
Category: All, Entertainment, Films/Movies, News