Local jewelry designer, Elisa Stubbs, draws inspiration from the natural landscape of Bermuda for her jewelry collection 'Airy Heights Design,' and also uses unique Bermuda backdrops to showcase her jewelry online.
According to her website, local shells and plants serve as one of her focal points and inspiration.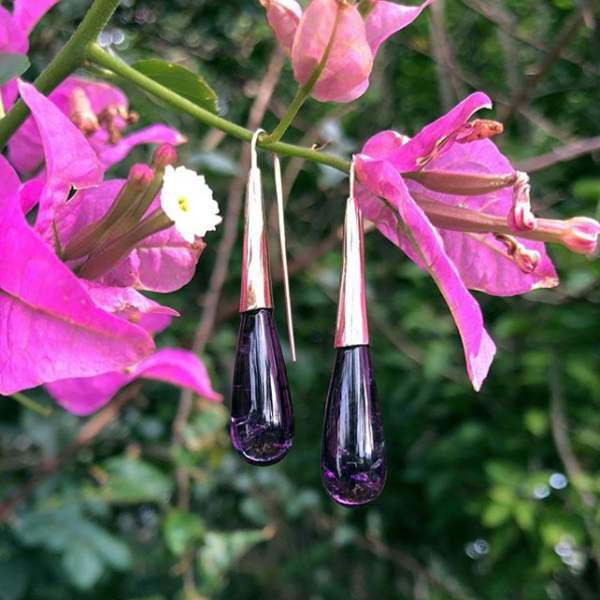 "Each piece I create is unique and very often 'one-of-a-kind' due to the emphasis placed on the materials and gemstones selected, all of which I personally source. My sketches are then either carved in wax and individually cast or worked directly in metal by a local goldsmith whom I work with very closely."
The designer often uses castings and artistic impressions of sea urchins, sea fans, cedar branches and leaves to comprise the base elements of her pieces.
For instance, she notes that her 'Sea Urchin Collection' was inspired by shells found along the shore in Harrington Sound.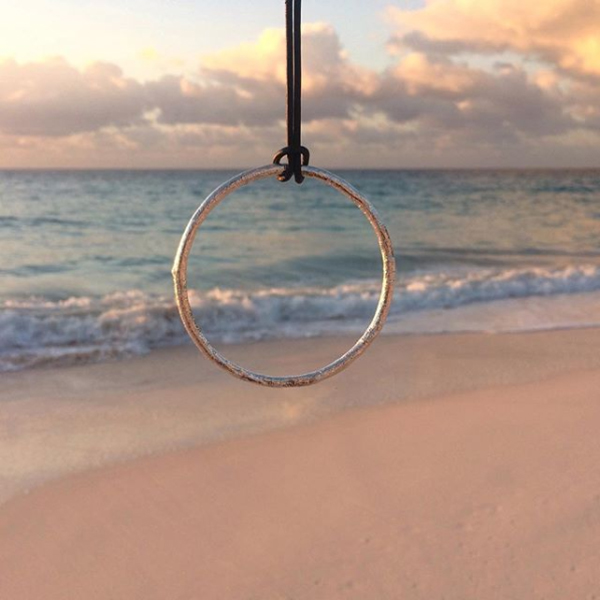 "The intricacy of the sea urchin shell lends itself to endless design possibilities both literal and abstract and I have enjoyed exploring both. From pendants to cuffs, rings and earrings, there is something bold or subtle to suit everyone's pallet."
Ms Stubbs adds that her 'Oleander Leaf Collection' is her most popular, and attributes its popularity to its "stunning simplicity."
"Both large leaves and miniature leaves were picked from my garden and then individually cast for the creations in this series where one can find singular pendants, rings, and sculptural or dangling earrings and petite studs."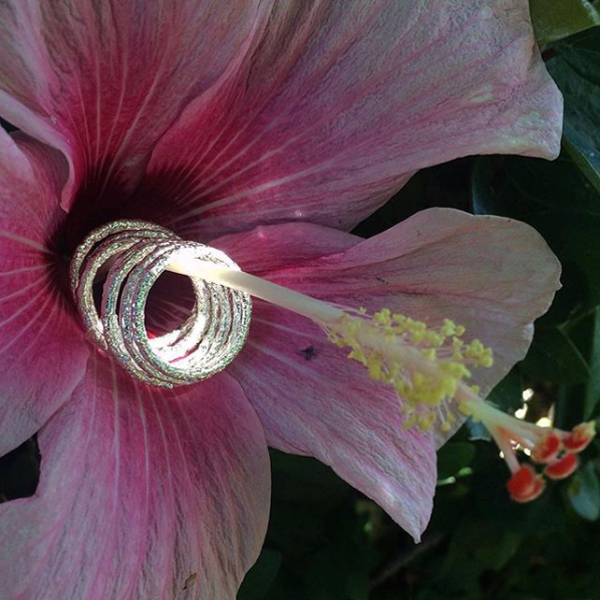 All of her pieces are made in Bermuda by Bermudians – something she says that her clientele, both locals and visitors alike, appreciate most.
Jewelry by Airy Heights Design is available in four retail locations island-wide or by appointment at her studio.
For more information visit her website here.
Read More About
Category: All, Business, Entertainment, News, Style & Beauty