Birhanu Dare Kemal and Dara Filut won the Bermuda Half Marathon, while Bermudian Tyler Butterfield and Rochelle Johnston won the Marathon, as the final race of the 2018 Bermuda Marathon Weekend took place.
In the Half Marathon, Dare Kemal ran to his second victory of the weekend when he clocked a time of 1:11.00, his fellow countryman Gimma Bekele Gebre finished second clocking 1:13.33 and Andrew Pitts finished third in a time of 1:16.07.
Filut was 18th overall stopping the clock of 1:31.48, Rose-Anna Hoey was the second female finisher and 24th overall with a time of 1:35.38 and the third female finisher was Melissa logie who was clocked at 1:36.54 finishing 28th overall.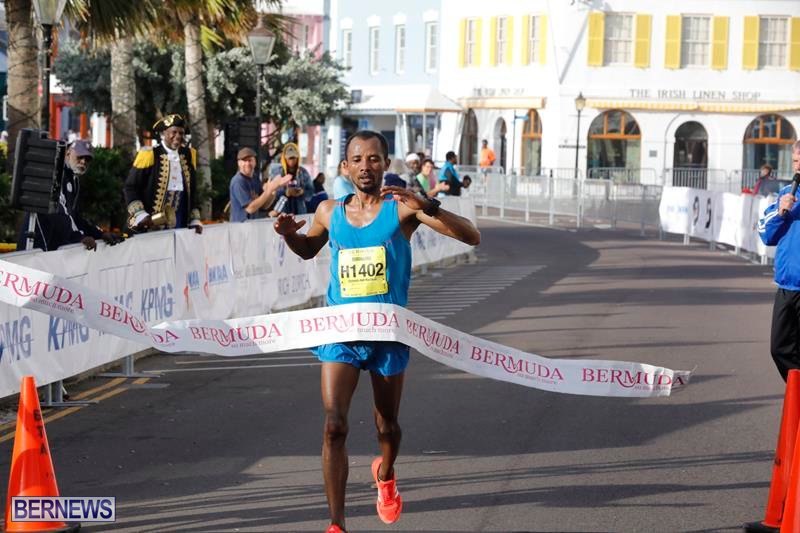 Bermuda Half Marathon Top 10 Finishers
1:11:00 Birhanu Dare Kemal
1:13:33 Girma Bekele Gebre
1:16:07 Andrew Pitts
1:17:19 Chayce Smith
1:17:58 Jordan Donnelly
1:24:40 Moses Mufandaedza
1:24:52 Damian Gold
1:25:19 Dennis Mbelenzi
1:25:28 Jonas Muir Wood
1:28:10 Eric Xiao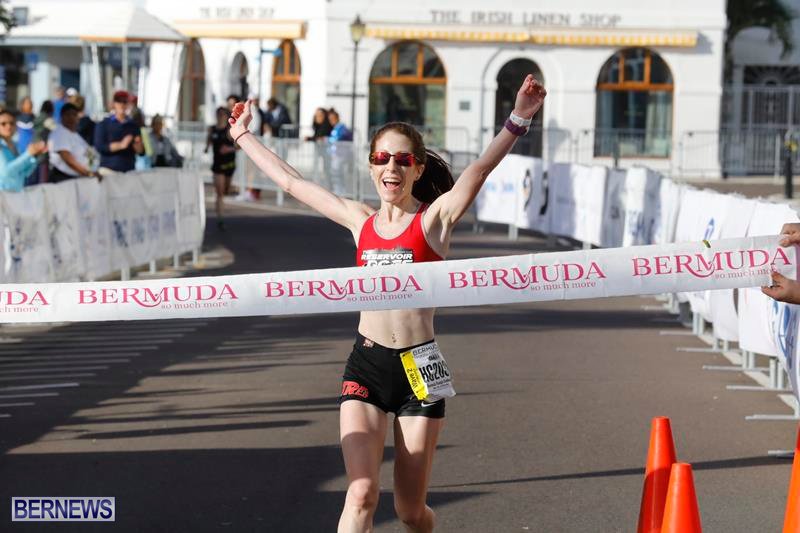 As far as the marathon, Tyler Butterfield gave Bermuda our second big win of the Bermuda Marathon Weekend, when he crossed the line in 2:27.07. Bryan Morseman was second in 2:28.43 and Abu Kebede Diriba was third in 2:37.44.
Rochelle Johnston was 7th overall stopping the clock in a time of 3:17.58, Kathryn Zioto was the second female finisher and 10th overall clocking 3:25.58 and the third female finisher was Shawna Jones who was clocked at 3:29.38.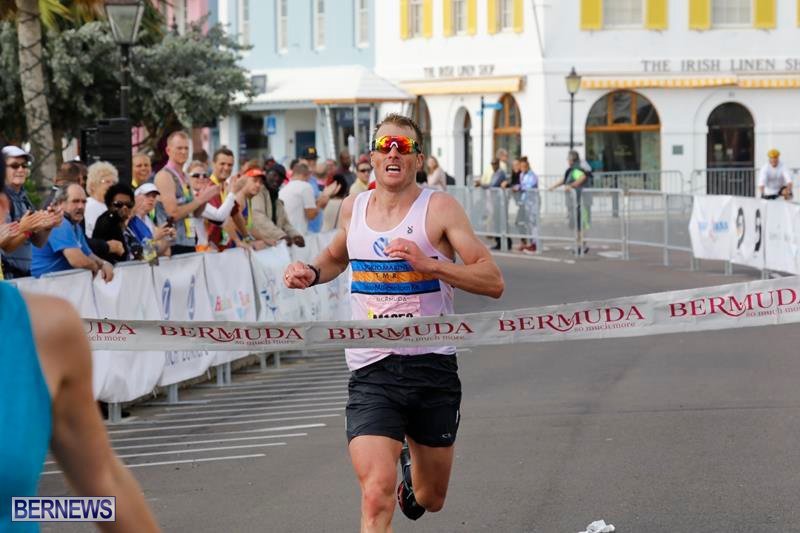 Bermuda Marathon Top 10 Finishers
2:27:07 Tyler Butterfield
2:28:43 Bryan Morseman
2:37:44 Abu Kebede Diriba
2:55:48 Edward Hartman
3:07:17 Myles Fennon
3:16:59 Tim Price
3:17:58 Rochelle Johnston
3:25:14 Michael Wienandt
3:25:50 Harry Duvall
3:25:58 Kathryn Zioto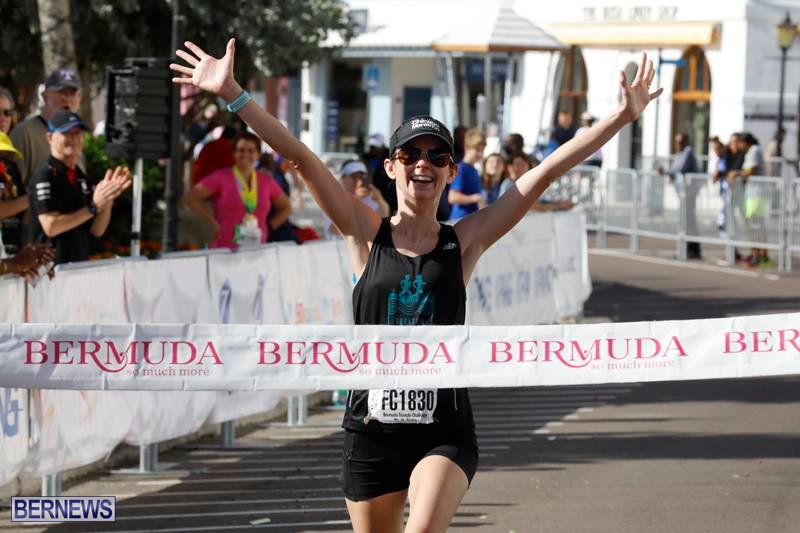 Read More About