Auto Solutions launched a "Safe Driving" Pledge Wall that will be on permanent display in their showroom at St. John's Road in Pembroke, and the dealership plans to encourage customers to sign the wall as a pledge to drive safely.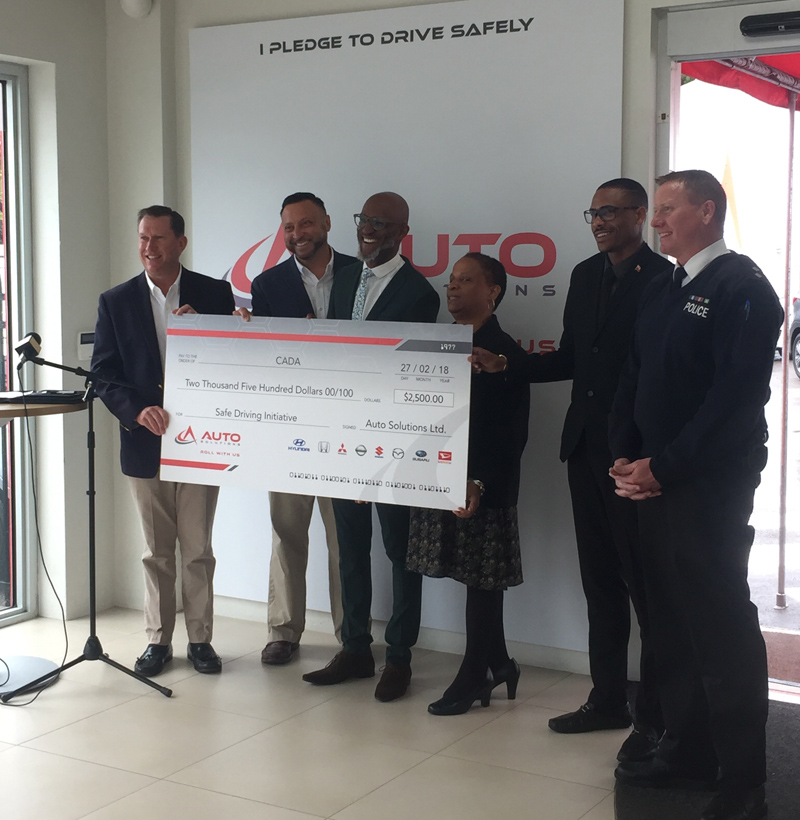 To mark the launch of the Pledge Wall, Auto Solutions presented local charity, CADA, with a cheque for $2,500.
Founded in 1974, CADA's mission is to change Bermuda's culture towards alcohol, reduce the incidences of drinking and driving and lobby for changes to Bermuda's Liquor License Act and Road Traffic Act.
Also in attendance at the launch were a number of local groups involved in the island-wide call for change on Bermuda's roads.
Among the attendees were Anthony Santucci, CADA Chairman, Dennis Lister III, JP, MP and Chairman of The Bermuda Road Safety Council, Shari-Lynn Pringle, Campaign Manager at A Piece of The Rock, Bermuda Police Inspector Robert Cardwell and a team of officers from the Roads Policing Unit.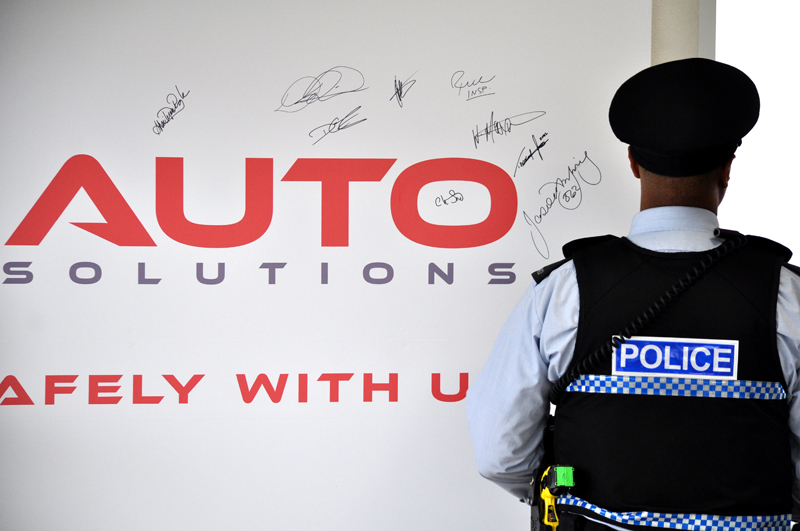 The Pledge Wall was the brainchild of Auto Solutions Sales and Operations Manager, Harry Andrews.
Mr. Andrews said, "We've reached a critical point of crisis on our island with regards to hazardous and reckless driving and the loss of life on our roads and as a local dealership it's our inherent responsibility to join in this important conversation, bring attention to the issue and try to assist in changing the habits of our drivers. We want to build on the momentum built by CADA, the BPS, 'A Piece of the Rock' and The Royal Gazette's Drive for Change campaign and make this a conversation that's had in every household."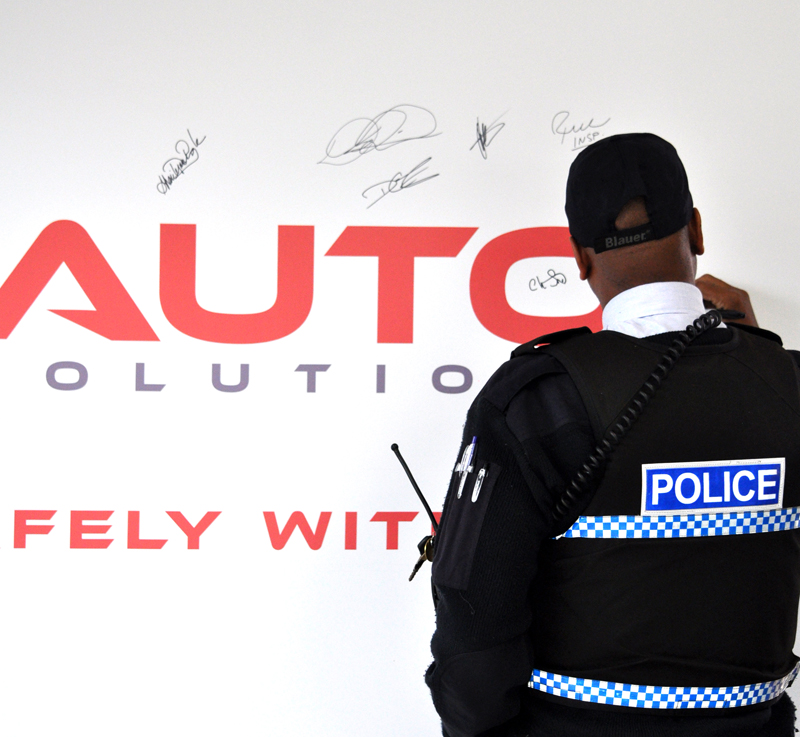 Glen Smith, Managing Director of Auto Solutions, also commented on the occasion saying, "It's vital for us as an auto dealership, to get involved in this conversation surrounding road safety. We have seen far too many tragic accidents and lives lost on our roads and it's high time for action from Bermuda's stakeholders.
"The idea behind the pledge wall is simple but our hope is that the act, of signing your name to make that promise, will remain in your mind. We will be encouraging not only our customers but anyone who wishes to sign the wall to come down and participate. Our hope is that the sight of it in the showroom will have a lasting positive impact on driver behavior."
Read More About