Hamilton Princess & Beach Club has donated 45 books to Clearwater Middle School to support World Book Day.
A spokesperson said, "Members of the staff of the Hamilton Princess & Beach Club visited Clearwater Middle School for an early celebration of World Book Day, to be held on March 1."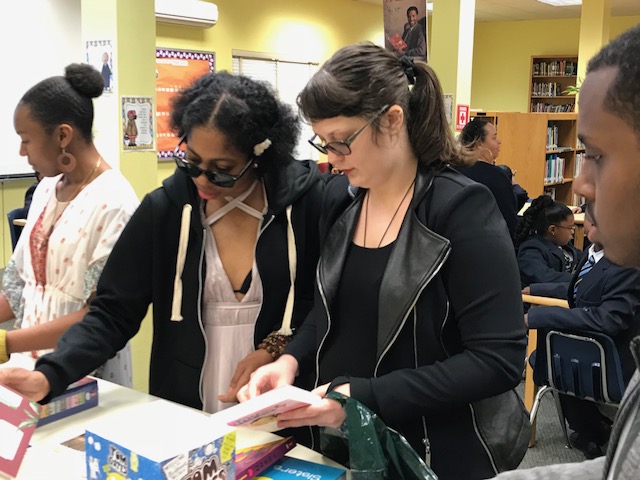 "The team, dressed up as recognisable characters from popular children's and young adult fiction, including the Chief Elder from The Giver by Lois Lowry; and Demeter and Persephone from The Heroes of the Olympus series, by Rick Riordan, gave a presentation on the joy and benefits of reading to students.
"The books, worth $800 and appropriate reading for children aged 11 years and older, were donated to the school library, for use by all students. They include James Patterson's A Middle School series, The Baby-Sitters Club and the latest installment of The Diary of a Wimpy Kid."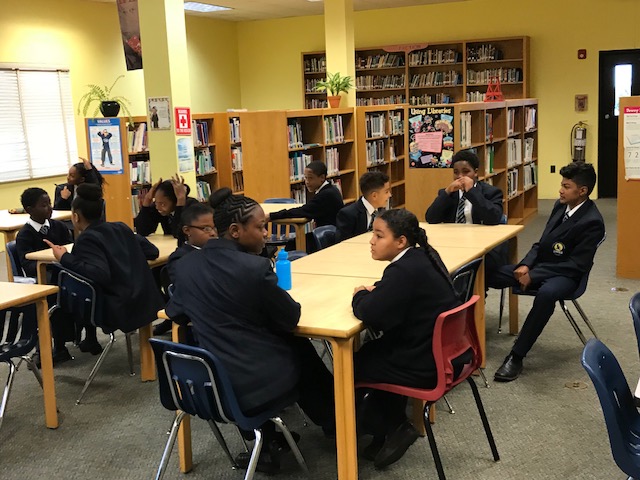 "Additionally, four copies of Ashay! Bermuda Hi"story for Children by Melodye Van Putten were donated, to encourage awareness of Bermuda's history."
"I am so pleased that we are able to promote literacy and a love of reading at Clearwater Middle School," said Roydell Neverson, Director of Rooms at Hamilton Princess & Beach Club. "Our team had a fun morning dressing up as storybook characters and we look forward to continuing to work with the school."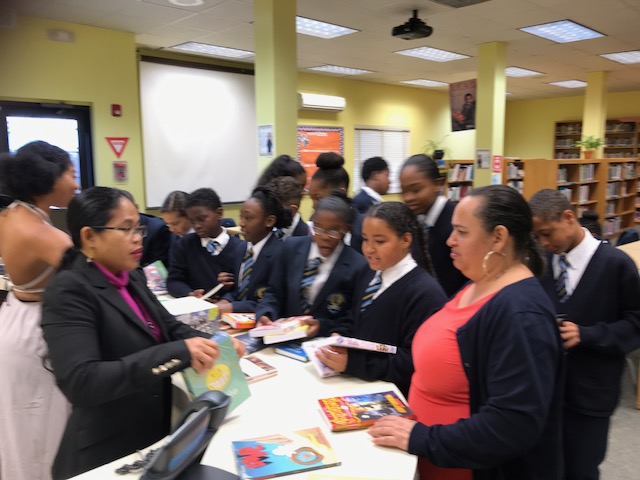 Anthony Wade, Acting Principal of Clearwater Middle School, said, "We are grateful for this donation from Hamilton Princess & Beach Club and we are delighted to be able to keep working together.
"World Book Day is an incredibly fun event for our students and encourages them to engage with their love of reading. This donation of 45 books to our students will allow them to explore whole new worlds of fiction."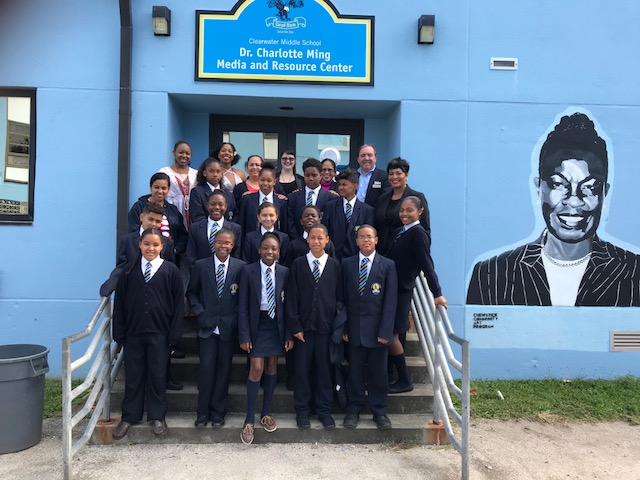 Read More About
Category: All