Clay Smith and Calvin Waldron have completed the CWI/ECB Level 3 Cricket Coaching Course.
President Lloyd Smith stated, "Coach development is a major focus for the Board and to have two more coaches qualified at this advanced level only adds to the betterment of cricket in Bermuda."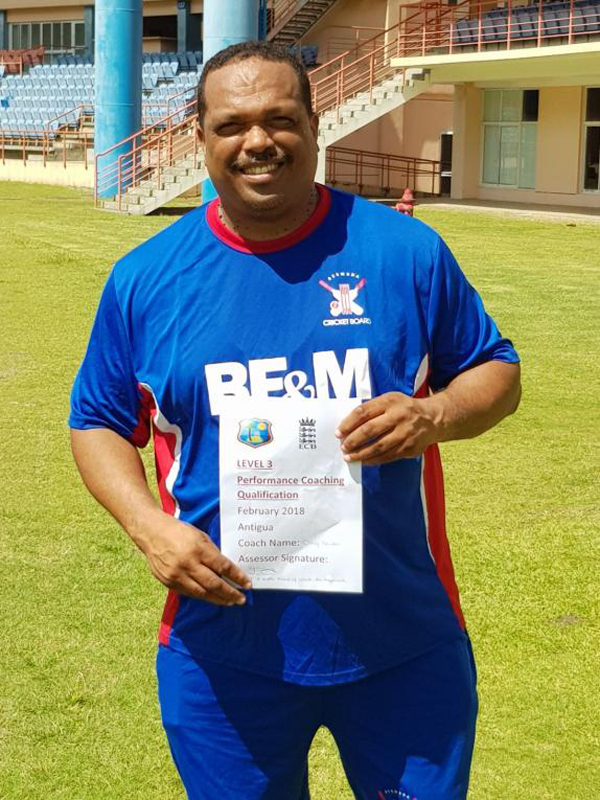 National Coach, Clay Smith said this about his experience, "I am very pleased to have passed the West Indies Level 3 coaching course. The course was intense with an abundance of information.
"To coach and learn with some past West Indies test players, such as, Curtley Ambrose, Reon King, Stuart Williams and Pedro Collins, just to name a few, made the experience that much better.
"The English Cricket Board coaches that delivered the courses were first class and did a remarkable job. I now look forward to sharing what I have learned with other coaches and continue to strive to improve cricket throughout Bermuda."
National Academy Coach, Calvin Waldron stated, "I'm elated that we both were successful on our first attempt. The course was fulfilling in that it kept us learning and utilized the vast coaching knowledge and experiences we both have. We are now equipped with new skills and can look forward to utilizing them to improve cricket within our region.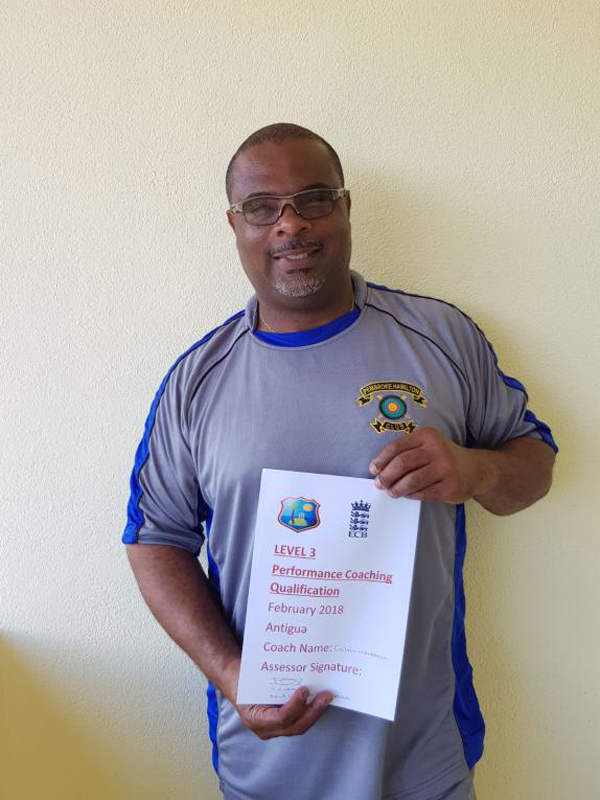 "The theoretical learning opened our minds as to the way cricket is ever evolving and the dynamics it takes; down to the smallest of things that separate the best from the average players. This goes for the players' physical and mental aspect of the game.
"As well, it was a rewarding practical session with the player I had; I was able to provide some new knowledge and skills with him. I would encourage other local coaches to the course, as I'm confident they too can be successful."

Read More About