The countdown has started to the 100th anniversary of the foundation of one of the Bermuda's largest unions – with dozens of events planned and a fundraising goal of $100,000 for scholarships.
On February 1, 2019, the Bermuda Union of Teachers will be 100 years old and will celebrate the landmark with a gala dinner.
But before then, dozens of events have been planned, including celebrations of the birthdays of Rufus Stovell, Adele Tucker, Edith Crawford and Matilda Crawford – the Union's founders.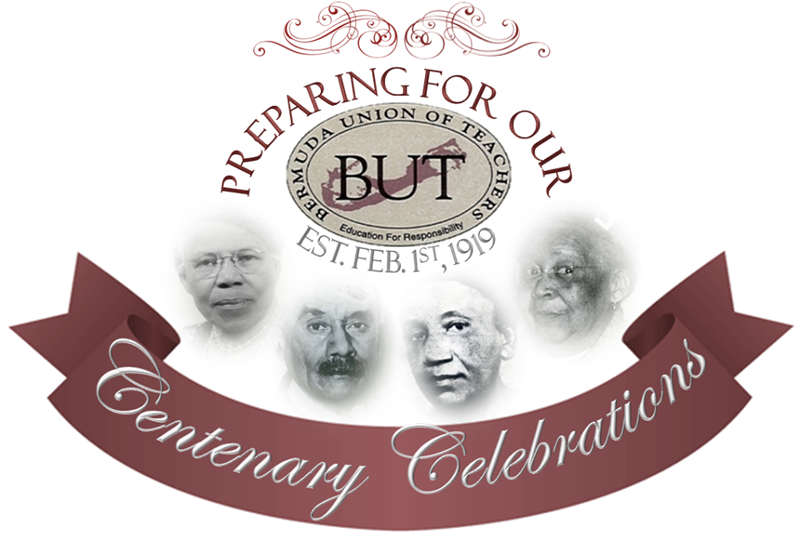 Union President Shannon James said: "Our founding brothers and sisters were pioneers and we all owe them a huge debt of gratitude. They fought for the institutionalization of education for Bermuda's black children, and in so doing helped to overcome the many obstacles that impeded the proper education of all the Island's children."
He added: "We seek to not only celebrate 100 years of being in existence but want to celebrate the vision that our founders had and salute the efforts of everyone who has carried on the torch and has contributed to our Union."
As well as the birthday celebrations, teachers will take part in a 100 Day Challenge to lose weigh, there will be a golf tournament, an online auction, bowling tournament, sports tournaments, as well as a Centenary theatrical production by Patricia Nesbitt at the Earl Cameron Theatre in September.
Live video replay of Teachers Union 99th Founders Day event held on February 2:
All the proceeds of the events will go towards the $100,000 fundraising target which will be used for four scholarships.
Mr James added: "The BUT has always existed to fight to ensure that our students get the best education possible, so we felt it was appropriate that as well as celebrating the past, we also look to the future by supporting some of our young people.
"The $100,000 raised will be split into scholarships in the name of the Union's founders. We believe that this is a very fitting way to celebrate our 100 years – by giving back to our children and investing in our future."
Read More About