The Bermuda Road Safety Council [BRSC] is renewing their call for drivers/riders to "practice care, caution and courtesy on our roads as there has been a marked increase in the number of collisions recently. "
The BRSC noted that "just over last weekend, there were four reported collisions varying from a single vehicle to a three vehicles crash."
Collision in St David's this past weekend: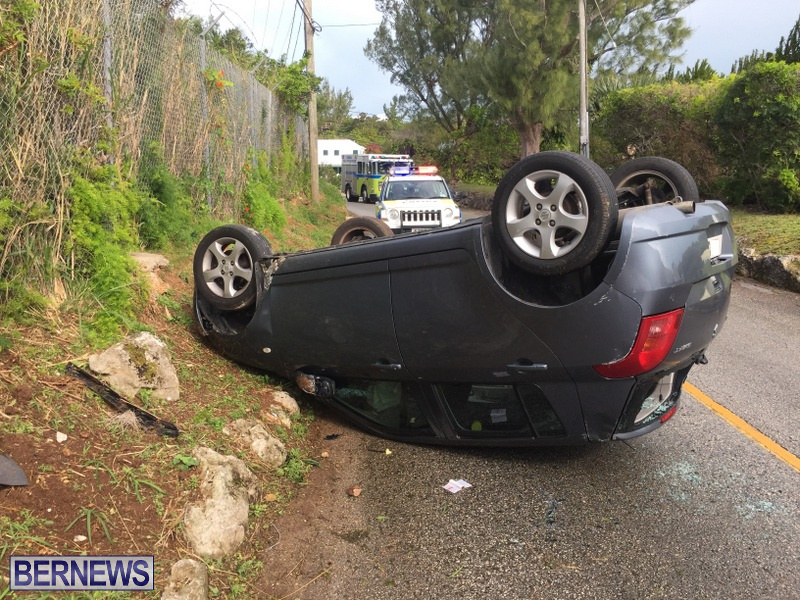 Dennis Lister III, Chairman of the BRSC, stated, "This marked increase in collisions is of concern to the Road Safety Council, as it should be to the community.
" We, as a community, need to do all that we can to focus on the driving task and avoid distractions. We must encourage our friends and families to decrease their speed and not to drink and drive.
"As we being the 3rd month of the year, we renew our call to all drivers/riders to focus on the driving task and to practice care, caution and courtesy on our roads.
Collision in Hamilton Parish this past weekend: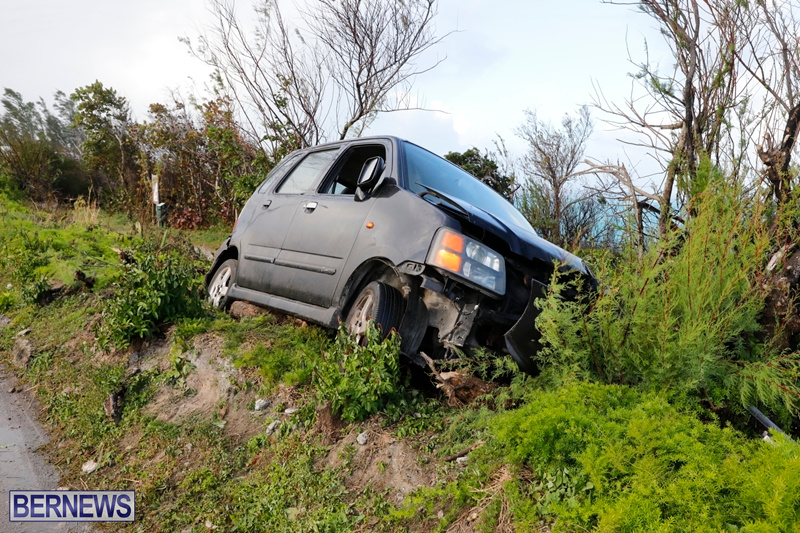 "Take 5 seconds before turning on the ignition to truly focus on the task at hand, consciously decide that you want to reach your destination alive and unharmed. Please fasten those helmets properly, put cell phones out of reach, decide to not speed or overtake," Mr Lister added.
The BRSC added they want "you to think about your life and your family and friends, choose to be a safe road user so that you can live to make a meaningful contribution. Road safety is everyone's responsibility. Be smart – do your part."
Read More About
Category: Accidents and fires, All, News