[Written by Don Burgess]
Connor Stout will be rocking the bald today at the Harrington Sound Primary School St. Baldrick's event in honour of his father – who recently passed away from cancer.
Connor's dad was diagnosed with stage IV non-Hodgkin's Lymphoma in April 2017 and sadly lost his battle to cancer just a few days after Christmas. Connor and his mother, Laura Martin-Stout were able to spend the Christmas holidays with Craig.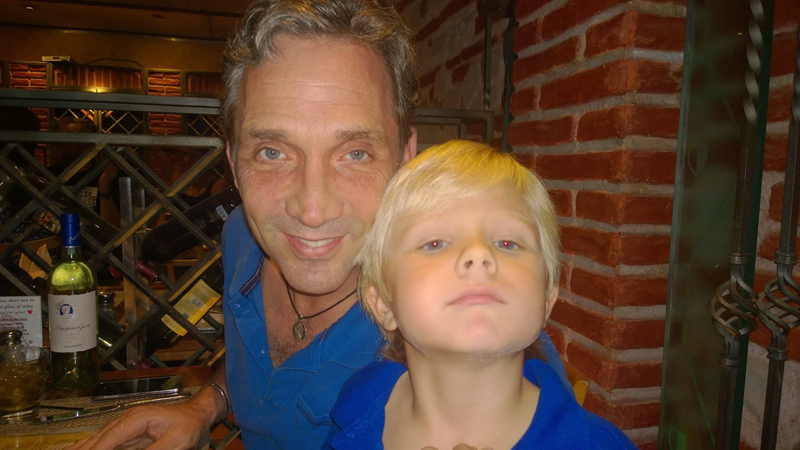 The P5 student started growing his hair before his dad's diagnosis in March 2017 after being inspired by his friend Henry participating in St. Baldrick's Day and learning about donating hair to Locks Of Love.
Since then, Connor's blonde tresses have reached about 10 to 11 inches in length.
The P5 student added people have been telling him he "made a really good choice because my dad had cancer" to shave his head.
Connor said he is "feeling pretty excited because my hair is kind of annoying me."
His mom said, "To be honest, I'm going to miss the long hair, but I'm not going to miss the extra conditioner, the brushing and all the other things that go along with long hair."
Laura added that last year after Henry participated she said Connor wanted to grow his hair out "then a couple of weeks later was diagnosed with cancer, so it made even more sense. We took it on as an initiative for cancer research and took it on in honour of his father."
People are urged to support Connor's efforts by donating here.

Read More About