The Bermuda Squash Open 2018 came to a close tonight [March 2] when Angus Gillams and Alex Fuller were named male and female champions after winning their finals at the Bermuda Squash Racquets Association Club in Devonshire.
Men's Final Results
Angus Gillams [ENG] beat Adam Murrills [ENG] 11-6, 11-7, 11-5 [33mins]
Gillams saved his best squash for the final in the event. He started well, always in front of Murrills and playing error free squash capitalizing on an early 5-0 lead to take the first game 11-6. Another solid start in the 2nd then saw Murrills find some form and come back at his fellow Englishman.
Murrills had chances to sneak ahead but again Gillams found winners whenever needed, taking the second game 11-7. The third although closely fought followed the same pattern with a surge from Murrills mid game, but not enough to break Gillams rhythm. Gillams closed out the match with 3 winner to take the third game and the Bermuda Open 2018 Title.
Sold out crowd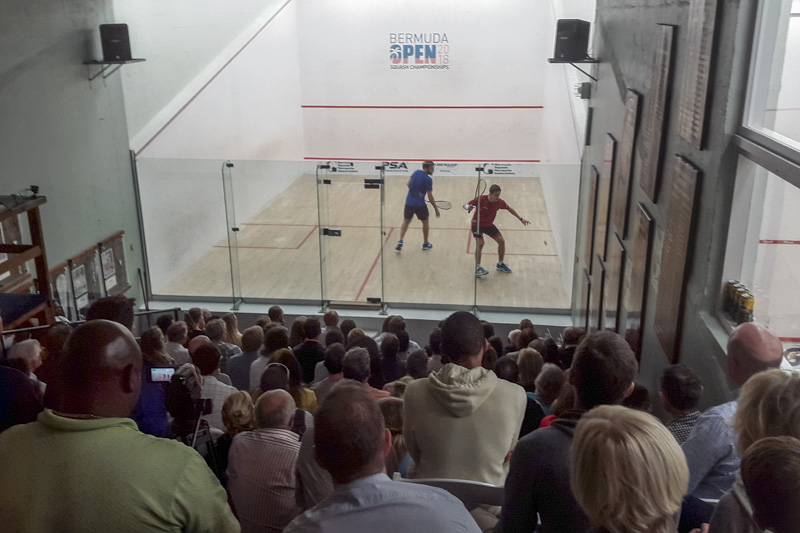 Women's Final Results
Alex Fuller [RSA] beat Milnay Louw [RSA] 11-3, 9-11, 11-2, 11-5 [44mins]
A pulsating final with hard hitting and amazing retrievals from both players. Fuller started better attacking at every opportunity and pressuring Louw into errors. Louw reset for game two and over a tight few points at the end of the game came out on top to level the match.
Fuller however seemed to have an extra gear and again upped the pace to both attack ferociously and retrieve amazingly well when necessary. In the end Fuller pulled away to become the Bermuda Open Champion 2018.
Group Winners & Runners Up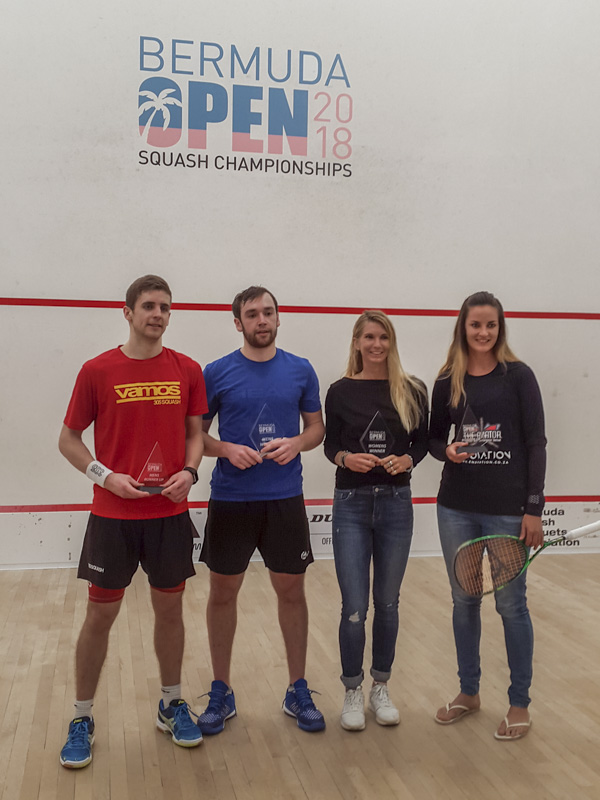 Read More About