A martial arts competition was recently held at Pembroke Sunday School, with competitors taking part in categories for both children and adults.
A spokesperson said, "The martial arts competition at Pembroke Sunday School attracted more competitors than in recent years.
"Adult grand champions were Talia Iris and Anthony Leader in both forms and weapons, while junior forms grand champions were Tre Simmons [novice boys], Aidan Eatherley [intermediate boys], Kentaro Bean [weapons], Arima Turner [novice girls], and Milahn Powell [intermediate girls].
"There were several walkover victories in sparring, but in actively contested categories the first place finishers were Lucas Davis [boys 5-7], Aidan Eatherley [boys 8-9], and Naomi Butterfield [girls 5-7].
"Competitors Andrea McKey, Callahj Simons, Khwai Mendoza, Amiel Trott and Dominique Butterfield were recognized for having represented BKO in January in Washington."
Junior advanced forms Zachary Bishop and Kentaro Bean: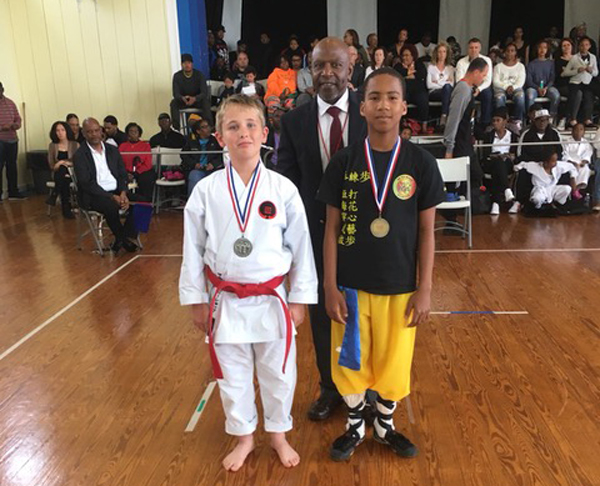 Intermediate U16 girls Milahn Powell, Sarah Lawrence, Chloe Botelho, and Dominique Brown, with judge Arnold Allen: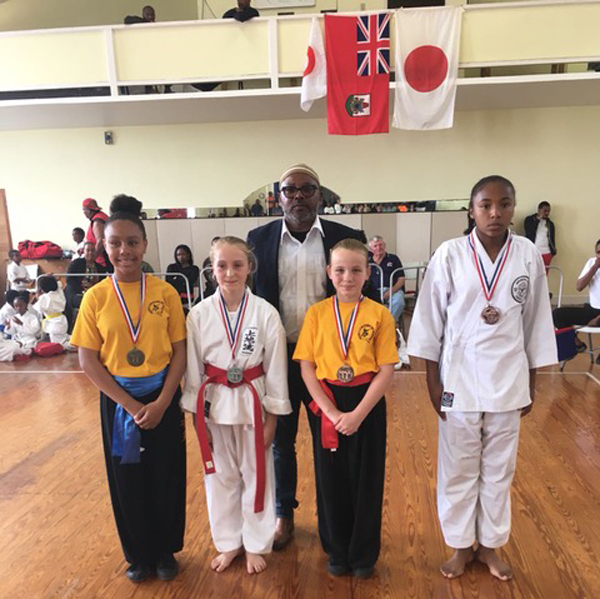 Intermediate U10 boys Lucas Frias, Aidan Eatherley, Amir Outerbridge, and Aston Eatherley, with referee Charles Butterfield: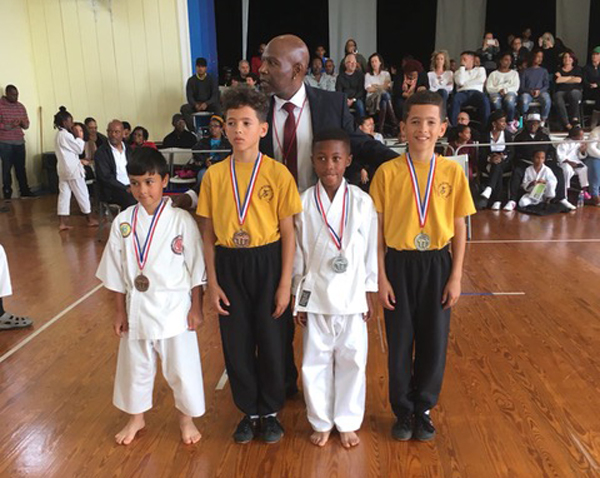 Black belt 40+ men Anthony Leader, Troy Brangman, Deryck Raymond, and Andre Joseph, with head judge Bobby Smith: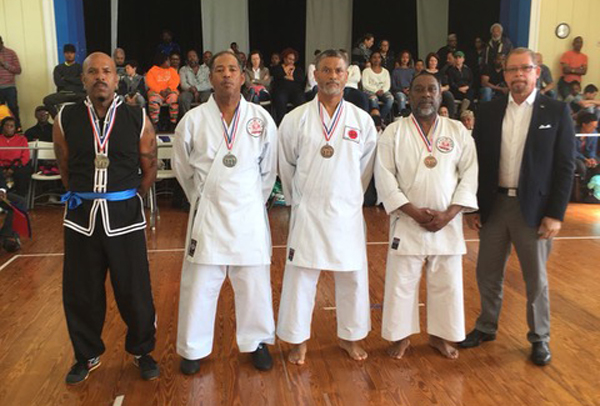 The full tournament results follow below [PDF here]:

Read More About