Bermudian Dante Leverock and his JK Narva Trans teammates got their season off to an excellent start with a 5 – 0 win over Kuressaare, with Leverock scoring his first goal in the Estonian First Division.
JK Narva Trans took the lead in the 19th minute when Viktor Plotnikov scored, it was 2 – 0 in the 23rd minute through a Svjatoslav Jakovlev strike, and Leverock and his teammates took that 2 goal lead to the break.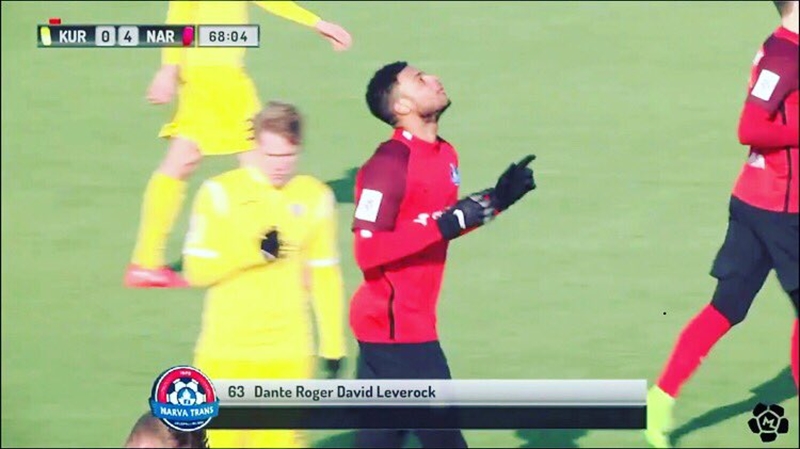 Plotnikov would make it 3 – 0 for JK Narva Trans when he scored his second goal of the game in the 51st minute, Leverock would get on the scoresheet in the 68th minute when he scored, and Eduard Golovljov then made it 5 – 0 in the 87th minute.
Mr Leverock signed with the team a few weeks ago, and at that time he said, "It's an amazing feeling, as it's been a tough road to get back into professional football, but the hard work has paid off and a new chapter begins."

Read More About