[Written by Don Burgess]
A UK citizen pleaded guilty to charges today that caused an airline to be diverted to Bermuda yesterday.
James Rogers, 39, appeared in court today with a large bruise high on the right side of his face.
Yesterday, police arrested the man after his flight on TUI was forced to land at L.F. Wade International Airport.
He was fined $1500 for being drunk and disorderly as well as smoking on a plane.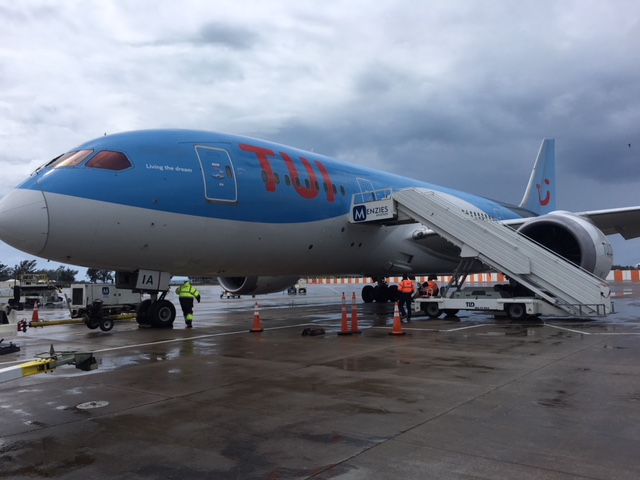 Yesterday police said, "Police responded to a report of unruly passenger onboard a flight that was on route from London Gatwick to Cancun Mexico.
"It appears that a 39-year-old male British national was arrested and removed from the plane for being extremely intoxicated and unruly.
"The suspect was assessed by on scene medical personnel but refused any kind of medical attention, but was extremely unruly and whilst in custody threw himself to the ground and struck his head on the floor, sustaining what appears to be a minor self-inflicted head injury.
"The suspect was taken via police vehicle where he is being treated and assessed."

Read More About
Category: All, Court Reports, Crime, News