Earlier today [April 6], a couple was seen scaling the cliff face of St' David's Head in the area of St. David's Battery.
Avid photographer Arthur Bean was in the Great Head Park cliff area to try and capture some images of Bermuda longtails when his attention was diverted to what appeared to be a couple at the bottom of the cliff face.
The sight of two people at the bottom of the cliff with no boat in the area was a strange one. A short time later the man was seen climbing the face of the cliff with a waist harness attached. He climbed to the top of the cliff and shortly after, the woman followed behind and also reached the top.
After speaking with the couple. Mr. Bean said the couple revealed they have been climbing cliffs for the past three or four years.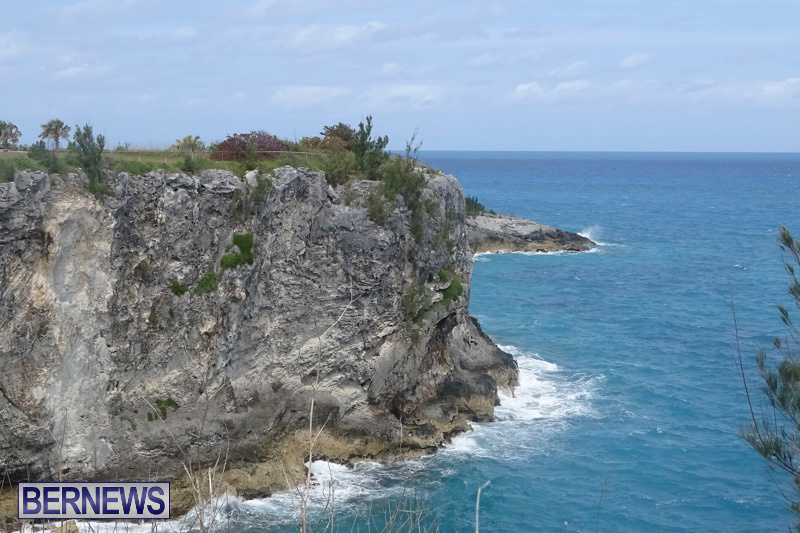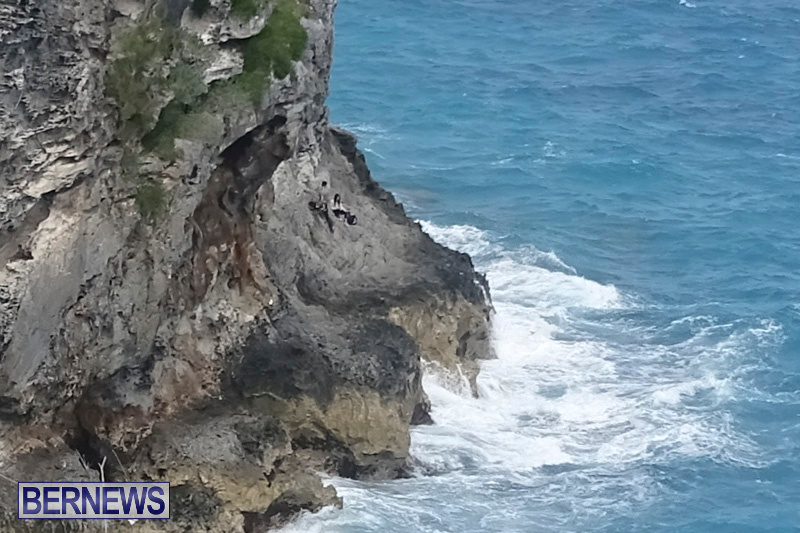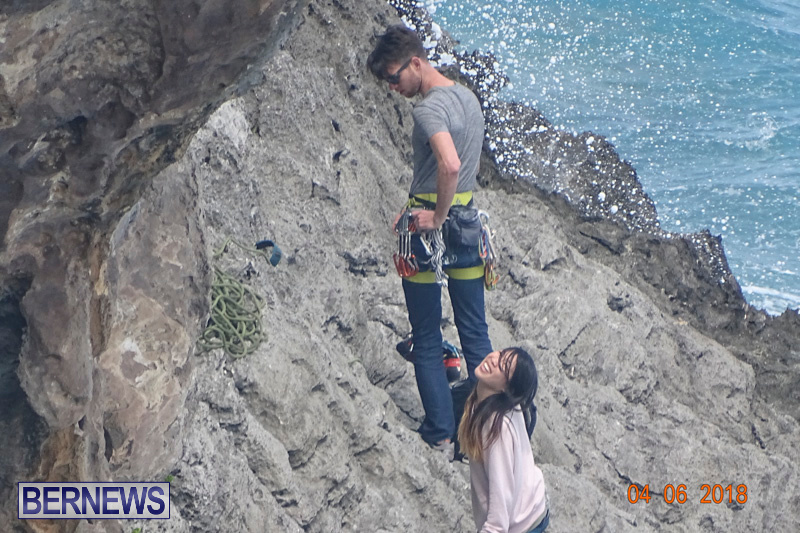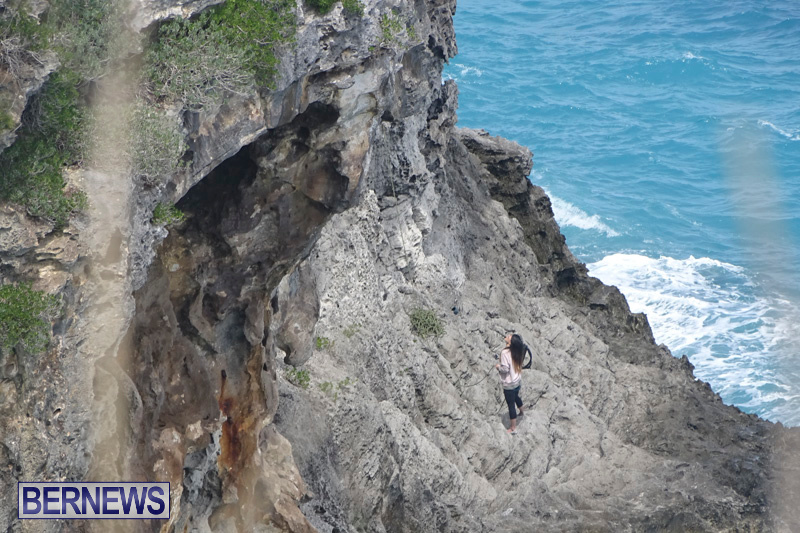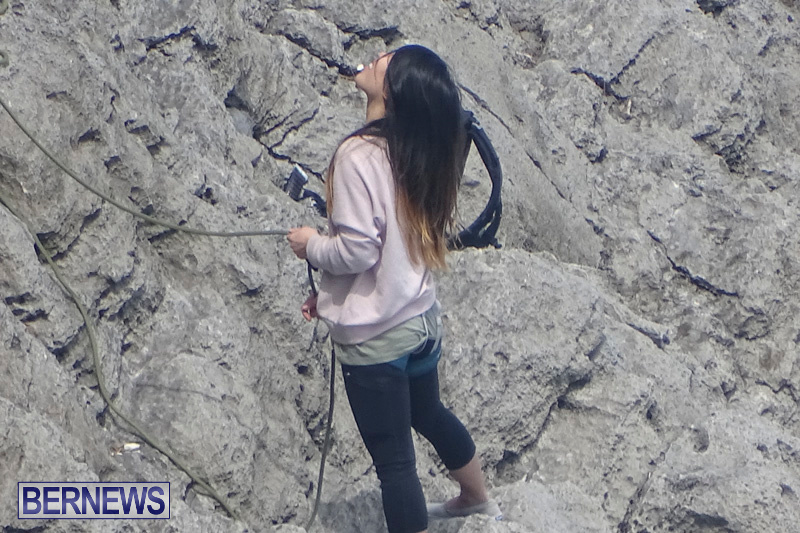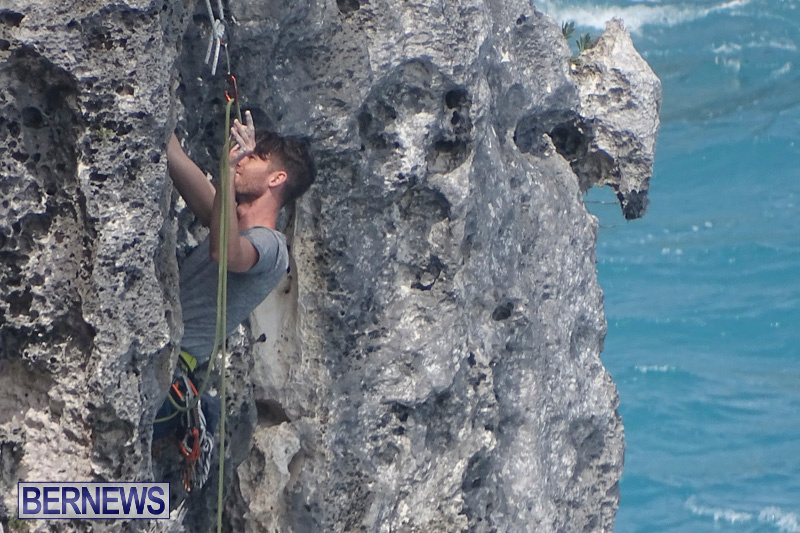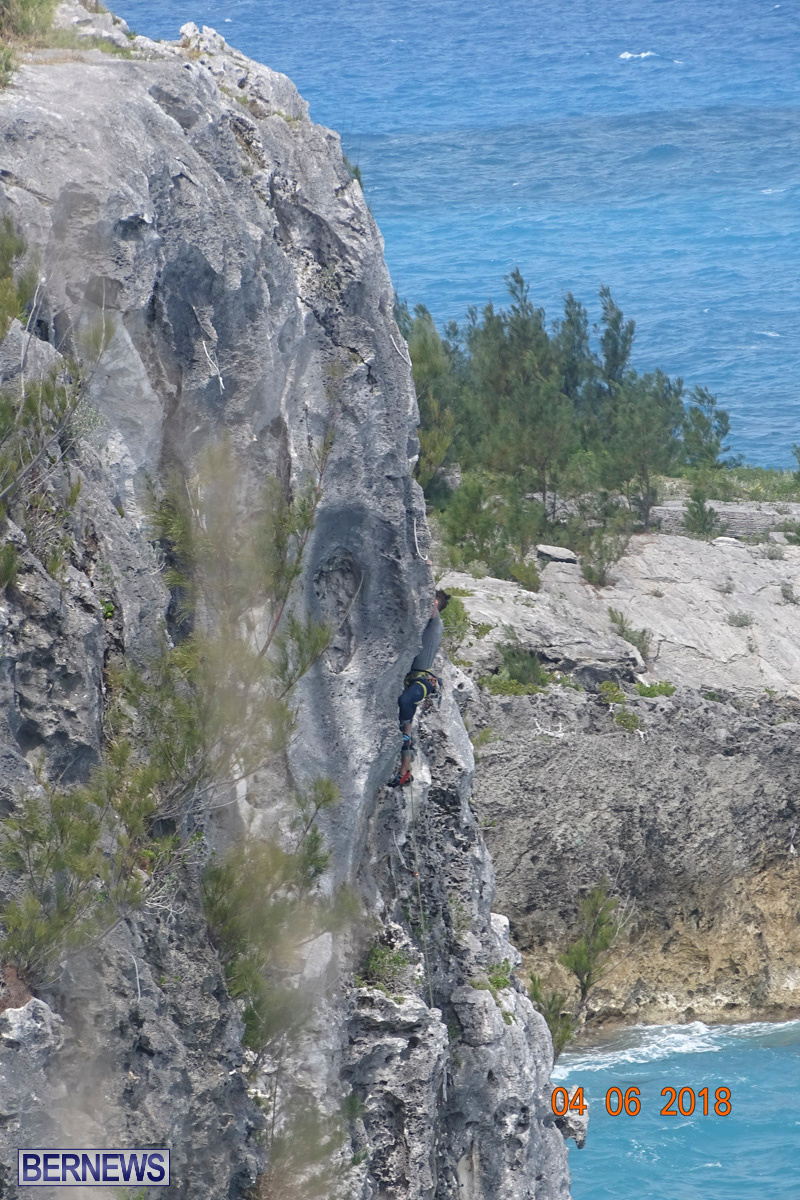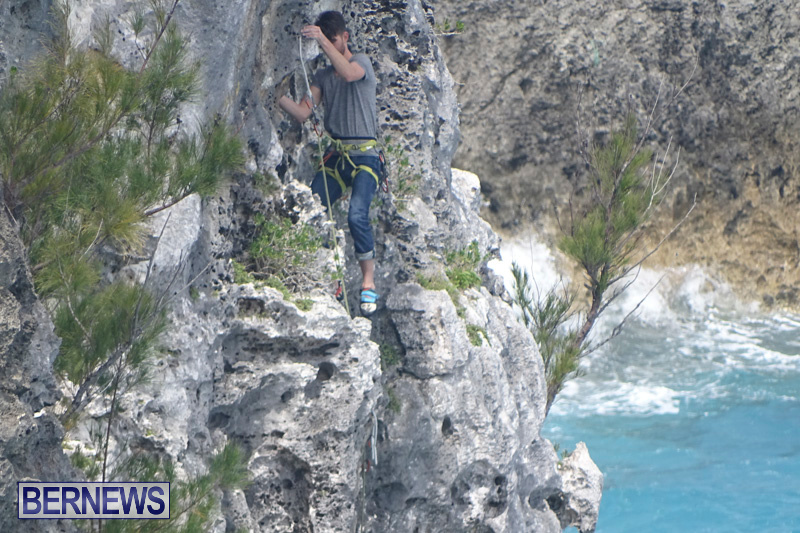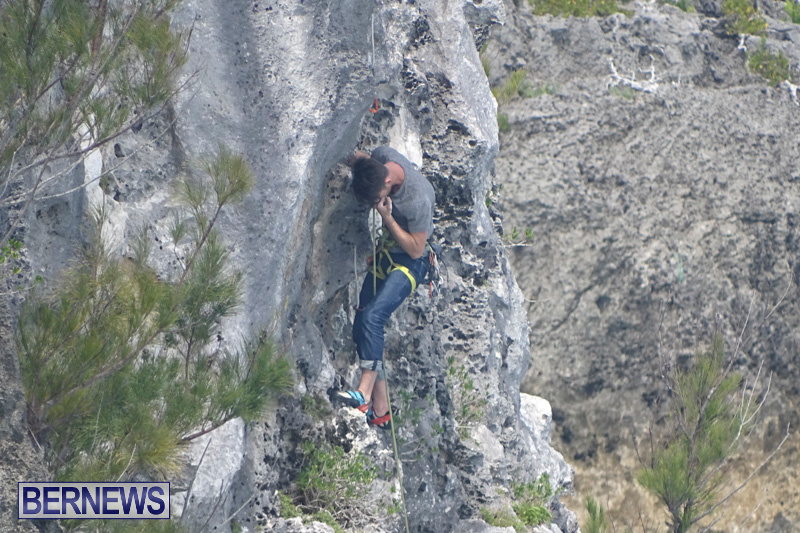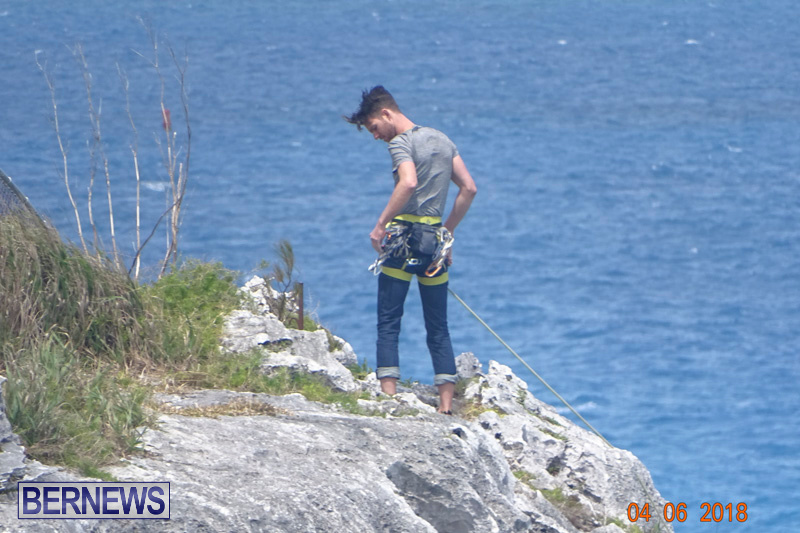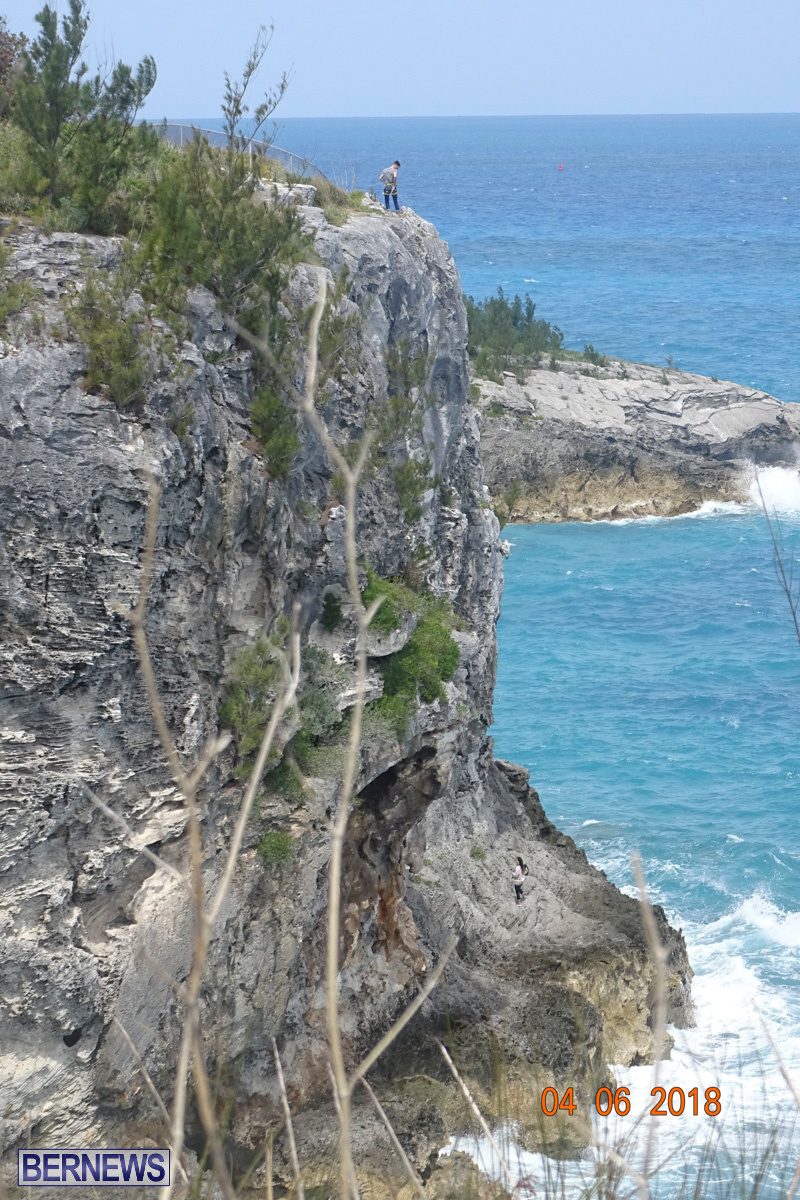 - Photos courtesy of Arthur Bean
Read More About