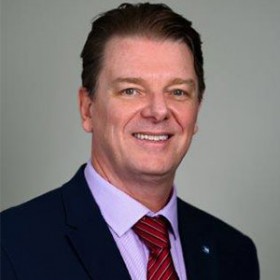 Craig Barley [pictured] has joined Butterfield Trust [Bahamas] Limited as Managing Director, where he will have overall responsibility for the management and development of Butterfield's Bahamas-based trust business, which is a key part of Butterfield Group's global network of trust companies.
Originally from the UK, Mr. Barley was most recently Chief Executive Officer of Latour Capital DO Brasil, spearheading their investment strategies and overseeing the day-to-day operations of the company.
Prior to joining Latour, he spent ten years with Merrill Lynch in a variety of roles, including four years as Director of Merrill Lynch Trust Services in Geneva, Switzerland.
An attorney, Mr. Barley began his career in Brazil at the law offices of Messrs. Arnoldo Wald, and subsequently held positions with Banco Omega and UBS.
From 1999 to 2004, Mr. Barley was Founding Partner and Managing Director of Asset Finanças Serviceços e Participaçōes Ltda., a family office and consultancy focused on the Brazilian market.
Mr. Barley holds a Bachelor of Law degree from the Faculdade de Direito Cândido Mendes at Rio de Janeiro, and is a member of Brazilian Bar Association and the Brazilian Chapter of the Society of Trust and Estate Practitioners. In addition, Mr. Barley is qualified as a licensed asset manager with the Brazilian S.E.C
Bob Moore, Butterfield's Group Head of Trust, said, "It is a pleasure to welcome Craig to Butterfield in Nassau. With his extensive knowledge of the Latin American business and investment landscape, he brings a unique perspective and skill set to Butterfield Trust, and will help us further develop our business in South and Central America, which has long been a focus of Butterfield Trust. Craig is an experienced leader in financial services, and we look forward to the growth and development of our business in Nassau, under his direction."
Butterfield Trust has been in the business of establishing and administering fiduciary structures since the advent of international trust legislation more than 80 years ago. Butterfield delivers services to international clients through seven independent companies based in Bermuda, The Bahamas, the Cayman Islands, Guernsey, Switzerland, Singapore and New Zealand.

Read More About