A painting by Norman Lewis recently sold for $725,000, with the sale part of a record-setting African American Art Auction by the Swann Auction Galleries in New York.
Mr Lewis [1909-1979] — whose parents reportedly emigrated to New York from Bermuda in the early 20th century — is widely regarded as one of the finest African-American Abstract Expressionist of his generation.
The Swann Auction website said, "The glowing profusion of colors makes this a striking and significant mid-career canvas by Norman Lewis. Lewis' expirementation with color is limited in the mid 1950s.
"This painting certainly stands apart from his series of monochromatic canvases made that year – large vertical abstractions like Pine Top #1, Night Walk and Night Walk II. Few other significant canvases from 1956 are known today – Norman Lewis' Autumn Flight, 1956, was acquired by the Baltimore Museum of Art in the summer of last year.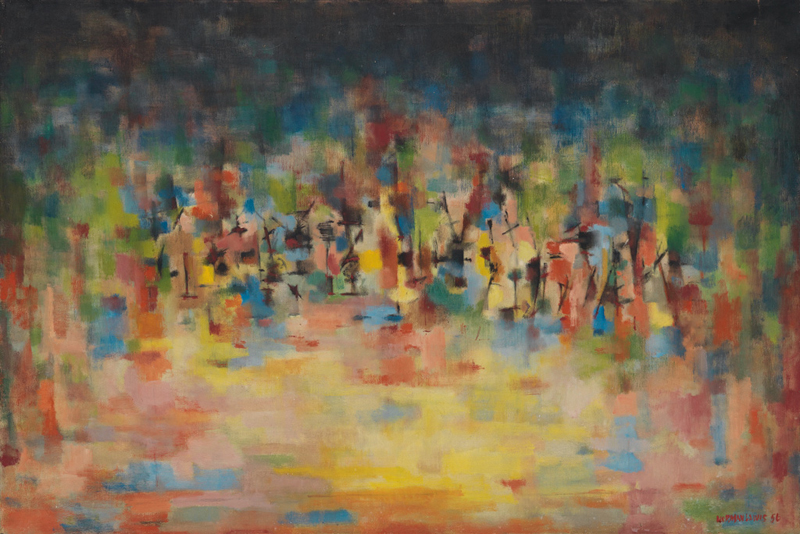 "By 1956, Norman Lewis had gained national recognition, having had a series of well-received solo exhibitions at the Marian Willard Gallery, New York. That same year, Lewis was selected to represent the United States in American Artists Paint the City, an exhibition of 46 works by 36 artists in the American pavilion during the 28th Venice Biennale.
"Lewis joined fellow Willard Gallery artists Lionel Feininger and Mark Tobey; he and Jacob Lawrence were the only African-American artists included. He showed at the Willard Galley again in February of 1957, his sixth solo exhibition there since 1949, then spent several months traveling – visiting France, Italy, Spain and North Africa.
The auction website listed a pre-sale estimate of $150,000 – 250,000, and said the Price Realized [with Buyer's Premium] was $725,000.

Read More About
Category: All, Entertainment, History