The ACE Gallery today announced the opening of "Lansdown Guilding: A Natural History of Bermuda."
In celebration of Heritage Month the ACE Gallery and the Bermuda National Trust have partnered to showcase these colourful paintings of Bermuda's marine wildlife for the first time since there were created in 1831. The opening reception is at 5.30 pm on Thursday 7 May in the ACE Building on Woodbourne Avenue, and the exhibition runs until Friday 31 July.
The works on display are reproduced from an album titled The Natural History of Bermuda, 1831, by Rev. Lansdown Guilding which was purchased by J. Leslie Darling at a Christie's auction in 1963 and donated to the Bermuda Historical Monuments Trust, the precursor of the Bermuda National Trust. The album will also be on display to show one of the original illustrations.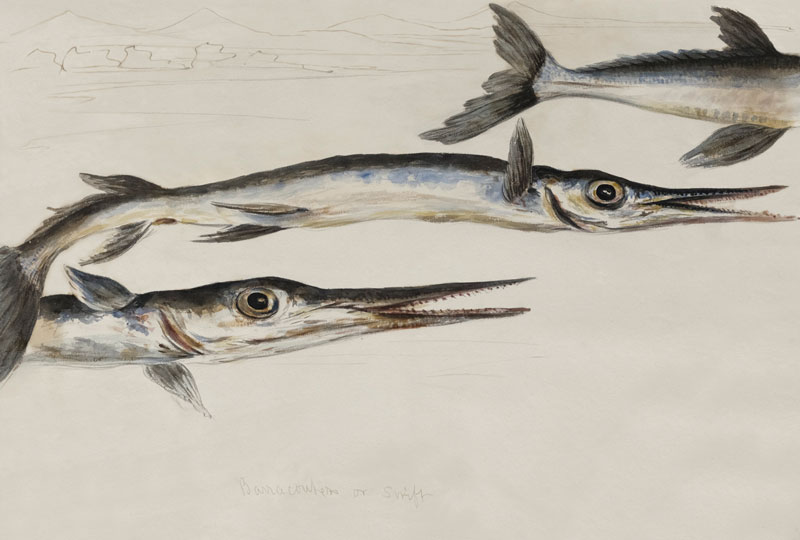 Lansdown Guilding was born in St Vincent in 1797 and schooled at Oxford, England. A botanist and biologist, Guilding was elected a fellow of the Linnean Society when he was only 20 years old.
Returning to St. Vincent in 1817 he began sending research papers, drawings and specimens back to the Society which are today preserved in the collections of the Royal Botanic Gardens at Kew and the British Museum. Species of starfish, centipedes, beetles and the St. Vincent parrot were named for him, as well as a moss and many flowering plants.
In 1831 Guilding travelled to Bermuda for his health, arriving in early October. He died in Hamilton, aged 33, 17 days after his arrival. There is no record of his visiting the island previously, so it is believed his paintings were done in the days before his death.
Samantha Froud, Chief Administration Officer for ACE's Bermuda Operations said, "We are delighted to partner with the Bermuda National Trust for a fourth year in celebration of Heritage Month. This is the perfect opportunity to share some of the National Trust's colourful treasures with the community and we invite visitors to the ACE Gallery to enjoy these historical works of art."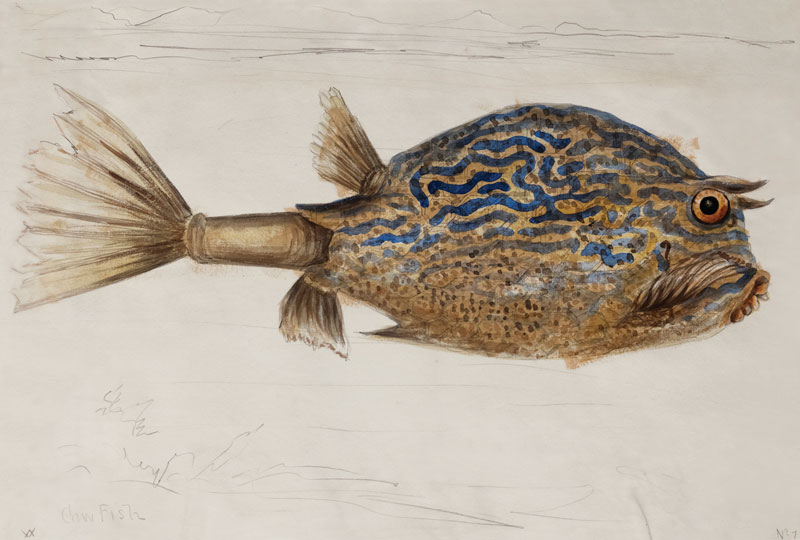 Jennifer Gray, Director of the Bermuda National Trust said, "We are very grateful for this fantastic partnership with ACE which allows the Trust to showcase our precious archive collections.
"The ACE Gallery has all the necessary safety and security measures in place to exhibit such rare art and their highly qualified team is a pleasure to work with. We encourage everyone to come and see this collection of Bermuda art created almost two hundred years ago and representing our fabulous marine fauna".
"The ACE Gallery and the Bermuda National Trust thank Andrew Baylay at the Bermuda Archives, Dr Robbie Smith of BAMZ, and Loris Toppan of ColourLab who helped create the exhibition," a spokesperson said.
The ACE Gallery, located in the ACE Building, 17 Woodbourne Avenue, Hamilton is open to the public weekdays from 10am – 4pm. Please call 295 5200 for group arrangements.

Read More About
Category: All, Entertainment, History, News