Second year Bermudian psychology student Tene Dowling, who is studying in the United Kingdom, is getting set to take part in a mental health placement in Bali, Indonesia in August.
Ms Dowling said, "I am very passionate about the community and youth. My main objective is to obtain my BSc in Psychology, because it is the pathway for my future plans in studying for an MSc in Psychology of Child and Adolescent Development or Doctorates in Counselling Psychology.
"As a young child I was diagnosed with ADHD. I struggled tremendously mentally and emotionally, never fully understanding why. It was never easy for me as I always felt like I was in trouble and alone. This continued throughout my life but it was six years ago that I understood why and my life changed.
"In 2012, I became an education coach and worked with young people to help them deal with their life struggles, reach attainable goals and to support their personal and social development. The hearts that I touched was an unforgettable feeling and the hearts that touched mine finally made it clear what my purpose in life is. I want to make a difference. I want to make a difference in the communities, families and especially with the youth, that I so easily related to when I was their age.
"To make a long story short, my journey thus far has not been an easy one but it has been worth it. I decided to pack up from my tiny island home with my 6-year-old and head out into the world to explore psychology. I wanted to know the ins and outs, the good and bad, what is it to be normal or abnormal; I wanted to figure out just how people actually process, express and cope with what goes on inside of their heads.
"From this I knew it was going to be a long journey, but it was the only way to fully understand myself and others in order to reach my goals."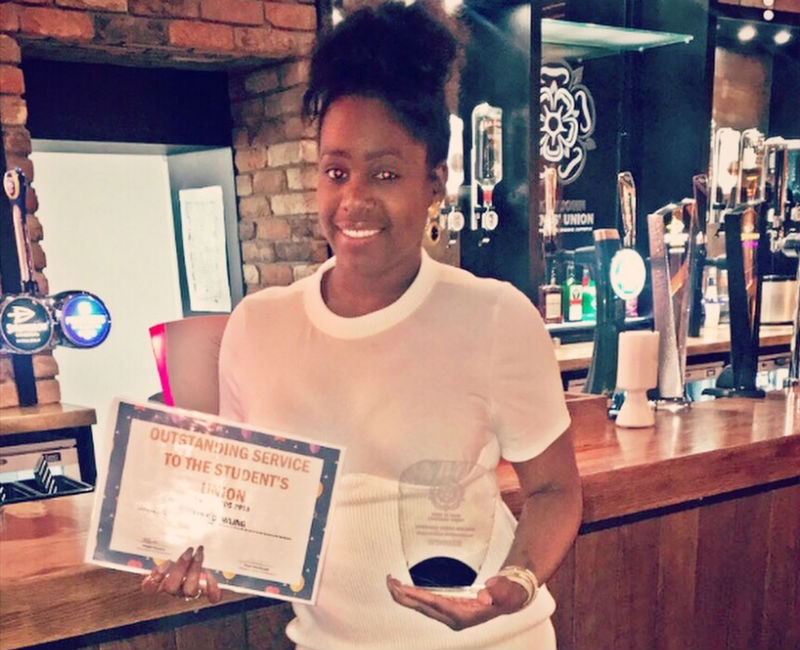 "Furthermore because of my struggles with my mental health over the years, I have a strong desire to give back to the community and helping others like myself is important because I am passionate and determined to make an difference in Bermuda's community. My main aim is to de-stigmatise mental disabilities/disorders and help others to learn how to cope with, accept, and embrace who they are.
"The past four years have been nothing short of amazing and now I have been specially chosen by SLV.Global to take part in their four-week mental health placement in Bali, Indonesia this August. SLV is an charitable organisation that provides psychology students and graduates the opportunity to gain valuable psychology work experience in Sri Lanka, India, and Indonesia.
"Their focus is on global mental health and on promoting positive mental health while bolstering the existing resources in the communities where they work. Their aim is to provide skilled volunteers the chance to participate in a well-rounded, culturally immersive experience, which involves working at psychiatric facilities, social initiatives for adults and children with disabilities and teaching English.
"During my placement, I am looking forward to learning more about myself personally and professionally. This opportunity also will allow me to do many things that I am so passionate about; studying psychology in multiple cultures and volunteering for the youth and community. In addition I am excited to see how psychology will play an important role in the development of a community, and the amazing contribution a positive mental health outlook can produce.
"Unfortunately as a full time student and mom, I am unable to fund my placement alone. Therefore in continuing to build myself up, I am turning my struggles into strengths and doing something that I am not used to doing – asking for help. Not any kind of help, but your help in helping me to reach my goals, in order to be the difference to make a difference.
"The support would mean so much to me, especially going from my own community to allow me to give back to the country I love so much.
"On my return home, I am eager to promote awareness of mental health, gang culture, substance abuse and domestic violence amongst the family home and within the community. I will offer my services however and wherever I can, and also commit to as much community outreach as possible."

Read More About