This Saturday [May 5] and Sunday [May 6] will see the return of the annual Santo Cristo festival at BAA Field, with the public invited to attend free of charge.
A spokesperson said, "The festival's organizers are pleased to announce that Portuguese recording artist, José Malhoa, will be headlining the weekend's festivities.
"Malhoa is a well-known performer of popular Portuguese music, and has many platinum and gold selling albums to his name. His catalogue of work has covered a variety of genres, including fado, electro-pop, kizomba and kuduro."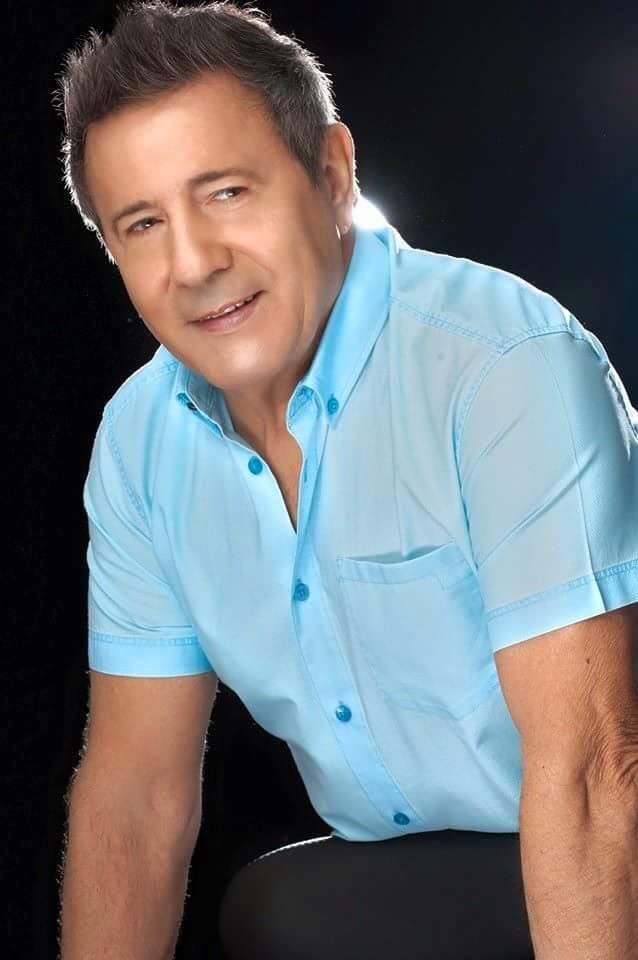 "Also performing are a number of local acts: McCannon "Mox" Cassidy, In Motion Dance Production, Jessica Frias, Amalia Ponte and the Vasco da Gama Folklore dancers.
"On Saturday, 5 May, BAA will be open to public from 9.00pm onward.
"On Sunday, 6 May, there will be a mass at St Theresa's Cathedral at 1:30 pm in honour of Santo Cristo. There will then be a procession of the sacred image of Christ through the streets of Hamilton to BAA Field. The activities at BAA will then be in full swing from 5 pm onward."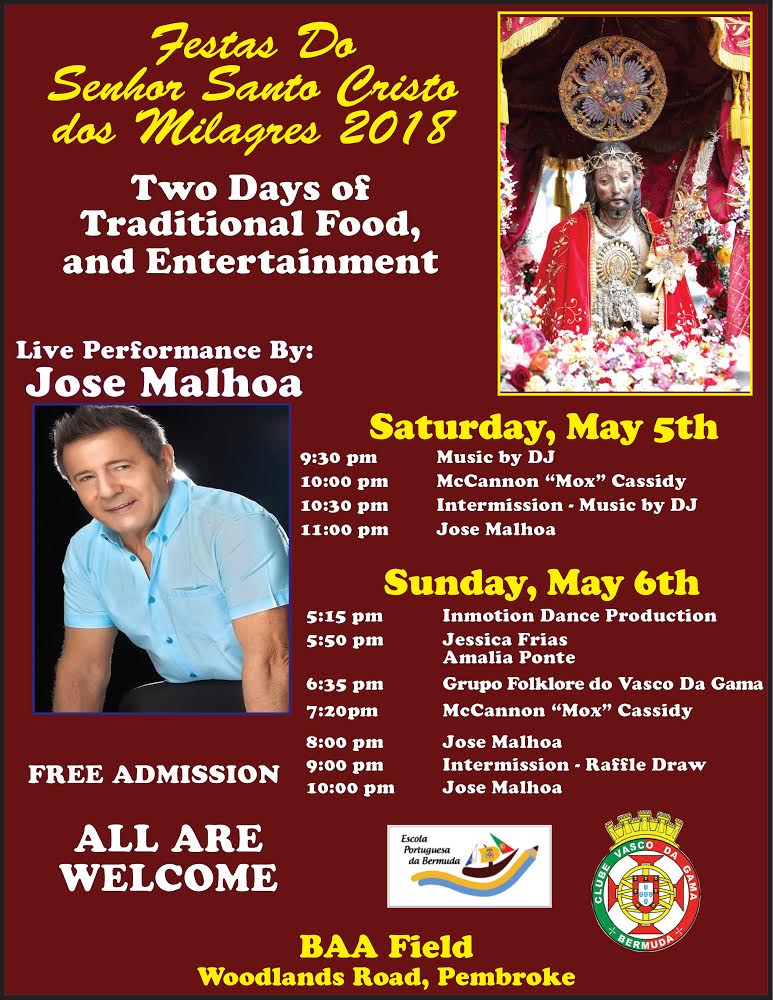 "In addition to musical performances, there will be a bazaar with prizes, an auction of animals and produce, refreshments and Portuguese donuts for sale. Raffle tickets will be on sale throughout the festival with a draw to be held at 9 pm on Sunday evening. Prizes include two motorcycles, a weekend stay at the Fairmont Hamilton Pricess, a high-end espresso machine, a 43" 4K television, and many more.
"Santo Cristo is an Azorean tradition that has been celebrated in Bermuda for many years by the Portuguese community. It is a religious veneration associated with an image of Jesus Christ, specifically a Renaissance-style representation of the Ecce Homo, and it dates back to 1700 in the Azorean city of Ponta Delgada.
"The festival is jointly organized in Bermuda by Vasco da Gama, the Portuguese Cultural Association [registered charity #385] and the Santo Cristo Committee, with proceeds raised to support the Portuguese School of Bermuda and the Portuguese Pastoral Council of the Catholic Diocese."

Read More About
Category: All, Entertainment