Saturday May 18th and Sunday May 19th will see the return of the annual Santo Cristo festival at BAA Field, and everyone is invited to attend free of charge.
The festival's organizers said they are pleased to announce that Portuguese recording artist Tony Borges and the Euro Band will be headlining the weekend's festivities, saying they are a "new and exciting high energy Portuguese/American Band from Southern New England."
"Also performing are a number of local acts on Sunday: Sarah Medeiros, Jessica Frias, Amalia Ponte, Caroline Araujo and the Vasco da Gama Folklore dancers. DJ Nelson Pavao will also be playing music throughout both days," a spokesperson said.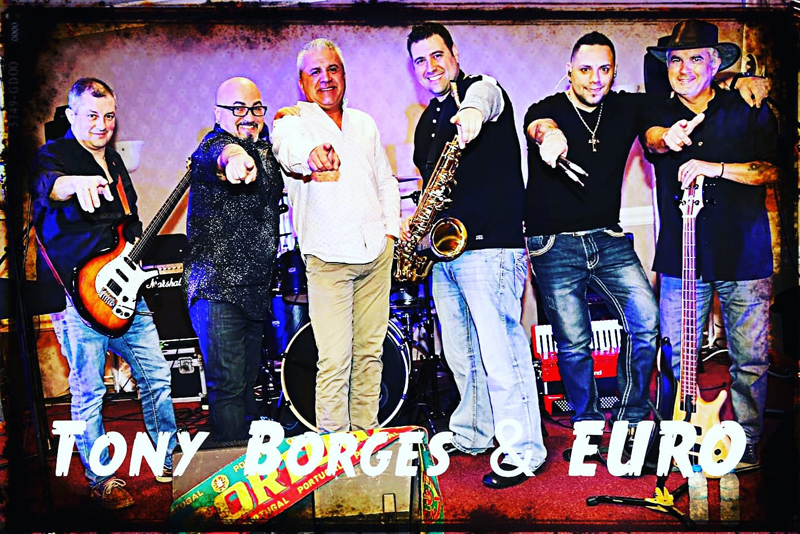 "On Saturday, 18 May, BAA will be open to public from 9pm onwards.
"On Sunday, 19 May, there will be a mass at St Theresa's Cathedral at 1:30 pm in honour of Santo Cristo. There will then be a procession of the sacred image of Christ through the streets of Hamilton to BAA Field. The activities at BAA will then be in full swing from 5 pm onwards.
"In addition to musical performances, there will be a bazaar with prizes, an auction of animals and produce, refreshments and Portuguese donuts for sale.
"Santo Cristo is an Azorean tradition that has been celebrated in Bermuda for many years by the Portuguese community. It is a religious veneration associated with an image of Jesus Christ, specifically a Renaissance-style representation of the Ecce Homo, and it dates back to 1700 in the Azorean city of Ponta Delgada.
"The festival is jointly organized in Bermuda by Vasco da Gama, the Portuguese Cultural Association [registered charity, #385] and the Santo Cristo Committee, with proceeds raised to support the Portuguese School of Bermuda and the Portuguese Pastoral Council of the Catholic Diocese."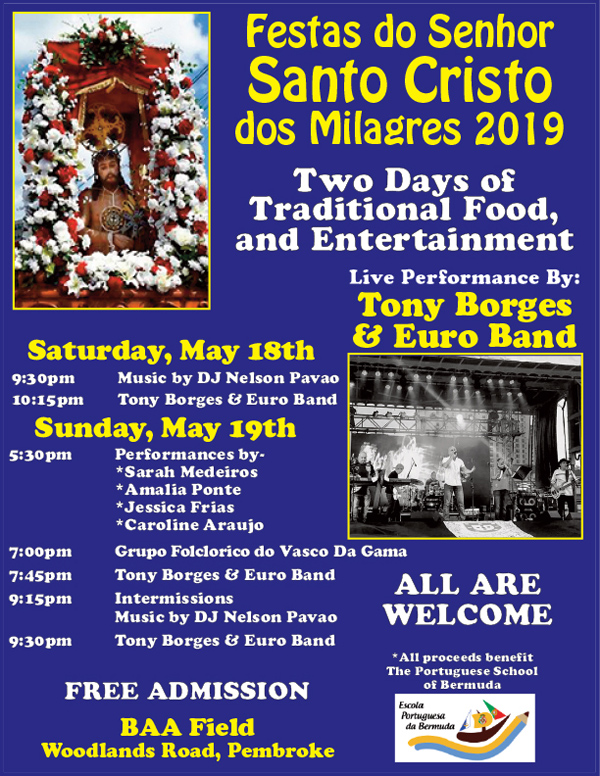 Read More About
Category: All, Entertainment