BHS held their Graduation Ceremony last week, with 40 students receiving their Graduation Diplomas with family, friends, staff, trustees and invited guests in attendance.
Margaret Mary [Way] Mattix, Class of '75, gave the address to graduates. Mrs. Mattix has a background in Chemical Engineering and has had a varied and interesting career working in over 30 different countries.
She shared stories and advice with the students telling them to commit to lifelong learning, and to continue to exhibit confidence when they leave BHS, saying "what a time to be a young person taking on the world! Hang on to your confidence. It doesn't always have to be loud, but make sure your voice is heard."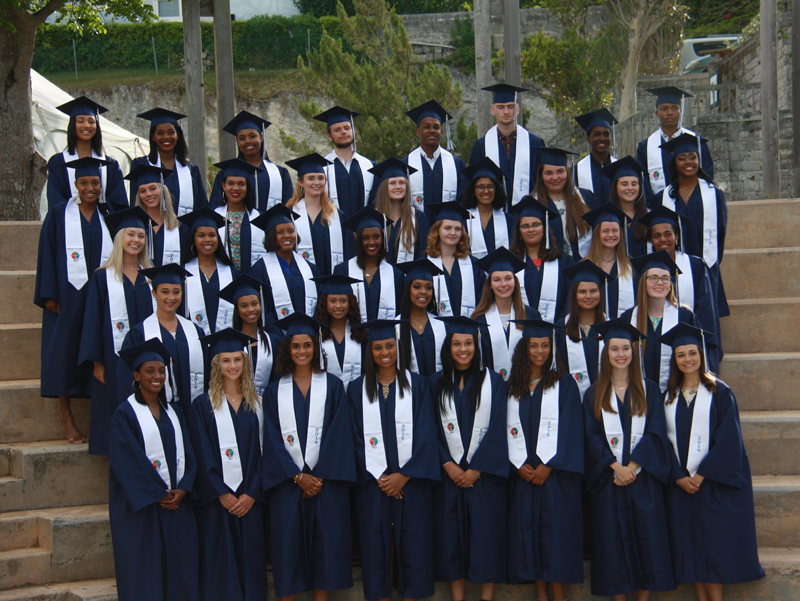 This year's cohort of graduates have exciting plans for the future, and they are heading off to universities in Canada, the US, the UK in addition to the Bermuda College.
Some of the disciplines to be studied include art and design, business, biomolecular sciences, cellular and molecular medicine, dance, early childhood education, economics, global politics, gerontology, journalism, kinesiology, law, liberal arts, marine biology, musical theatre performance, neuroscience, occupational therapy, psychology, politics and international relations and social sciences.
Some students are heading to Canadian universities including Brescia University College, Dalhouise University, Mount St. Vincent University, Queens University, Sheridan College, St. Mary's University, University of Toronto, University of Western Ontario, York University, and Wilfrid Laurier University.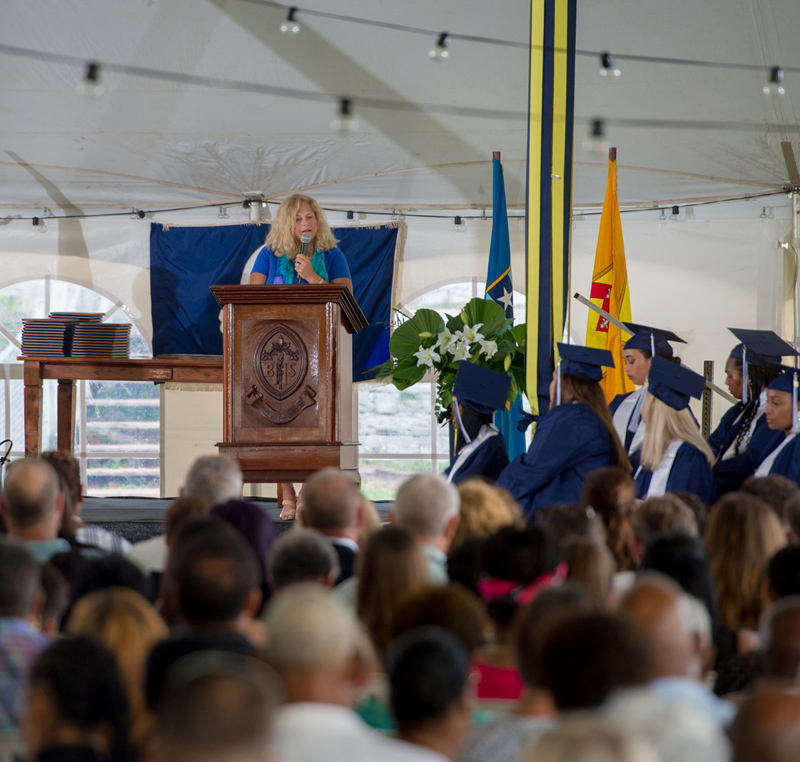 Graduates going to the US will attend the University of the Arts, Philadelphia, Hamilton College, University of Richmond, Virginia, Union University and Wake Forest University.
Several students will attend university in the UK: Arts University, Bournemouth, Bristol University, the University of Edinburgh, University of Kent, Kingston University, University of Leeds, Leeds College of Art, London South Bank University, University of Nothampton, University of Southampton, St. Andrew's University, and Queen's University, Belfast.
Head of School, Linda Parker, congratulated each student on their hard work and dedication to reaching their goals.
She described the graduating class as students who are "determined, resilient, memorable, cheerful, hard-working, dedicated, tenacious and loyal." On behalf of the teachers and Trustees of BHS, she wished them every success on this new chapter in their lives.

Read More About