Jamaica's Consul General to New York, Ms Trudy Deans made her first official visit to Bermuda and was welcomed by Acting Premier and Minister of Transport and Regulatory Affairs Walter Roban during a courtesy call on the Cabinet Office.
"Apart from her duties in the United States, Ms Deans is also responsible for the Honorary Jamaican Consulate in Bermuda and other Consulates in eastern states of North America," the Government said.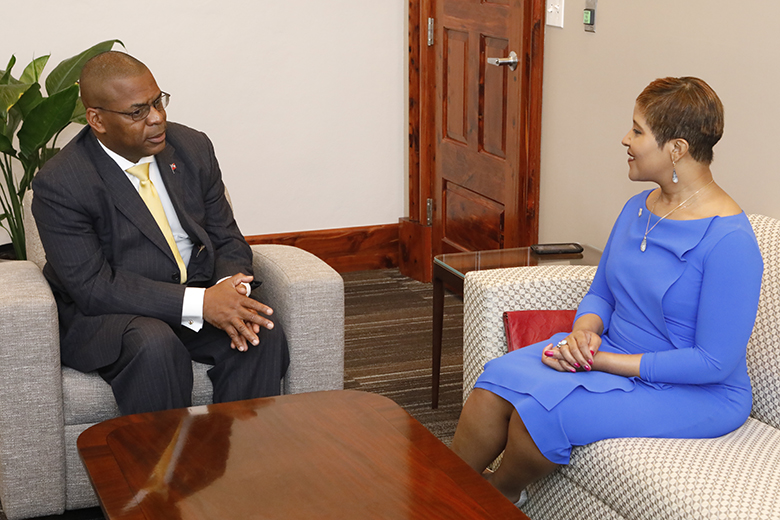 "This is the first official visit of a Jamaican Consul General in 15 years and was an opportunity to meet Bermuda's new Government, as well as visit with the island's Jamaican community leaders.
"Informal talks covered the Caribbean Community [CARICOM], the group of twenty countries of 16 million people with fifteen Member States and five Associate Members including Bermuda."
Acting Premier Roban said, "The Jamaican Government is interested in trade and investment opportunities and during our short visit we were able to review the relationship between our two countries. We also discussed issues of the environment, energy and cultural protection and preservation."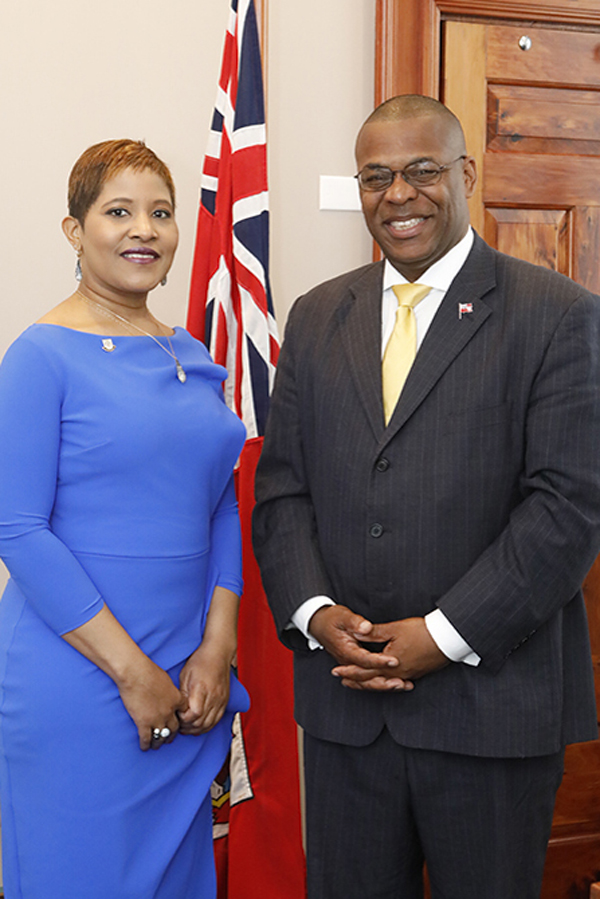 Installed in the Manhattan office Consulate 19 months ago, Ms Deans previously worked there as Vice Consul and Community Relations Officer from 2010-2012.
Prior to her appointment, Consul General Deans was employed as an administrator at the International Telecommunications Union, a United Nations Agency headquartered in Geneva, Switzerland. She also was human resource and training manager at Allied Insurance Brokers Limited from 2002-2010.
Read More About