Bermuda Heroes Weekend [BHW] organisers have announced their plans for J'Ouvert 2018 being held on Monday, June 18th from 3.00am to 8.00am at Bernard's Park and tickets are available now.
A spokesperson said, "The bright festivity of the Pretty Mas in the Parade of Bands is well known around the globe as a shining splendour, which comes alive under the Sun's magnificent rays. But what of the moonlit sister of this grand Parade, which embraces the dawning of a new morn… J'Ouvert? Have you ever sunken deep into the water, oil, and paint abandonment that J'Ouvert in Bermuda's Hero Weekend offers?
"If not, the time has surely come for you to step in and indulge in this no holds barred wonder. An event that takes place when the world is dark and true revellers set themselves free!

"For 2018 the team at BHW presents to you the perfect mix of all of the sublime elements of J'Ouvert, Cirque Du Soca! A once in a lifetime event that allows you the range of choices only the fastest growing Carnival in the world can offer.
"It takes place on Monday, June 18th from 3 am to 8 am. This all-inclusive food and drinks party will be held at Bernard's Park, where last year's participants thoroughly enjoyed the night into dawn merriment.
"Party-goers can choose among 5 ultra-lit sections. This ensures that your experience is customized to hit your exact pleasure zones. You can decide on t-shirts or themes, all male, all female or coed.
"Ladies you can join the Wild Cats, powered by BrandIt Bermuda and show off your inner feline in this all water, all female section.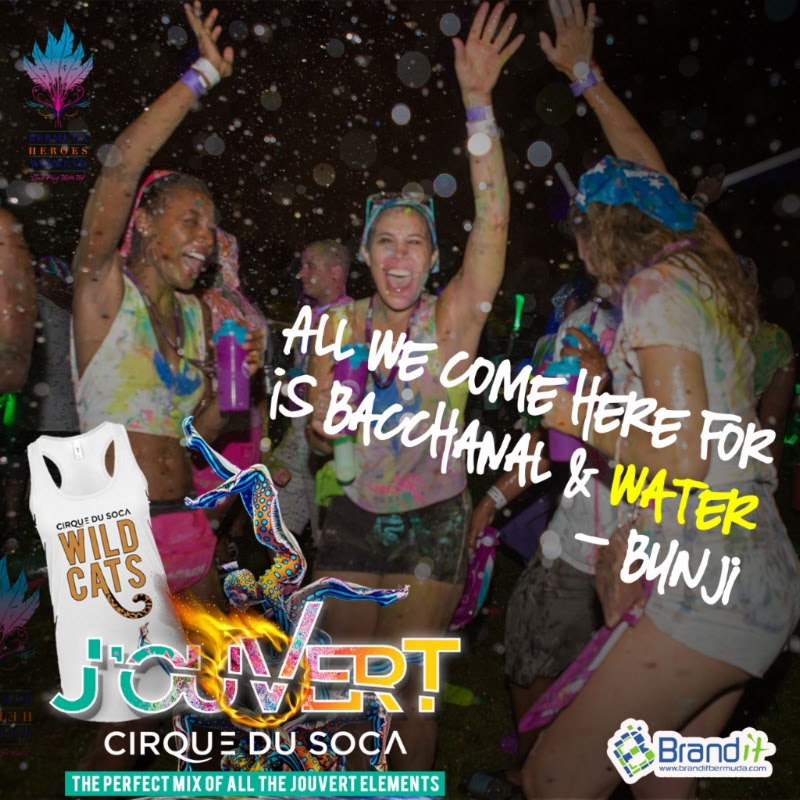 "But if you are feeling to get dutty instead ladies, sign up for the other all-female section, Dirty Bunnies powered by Urban Cottage, who will be pumping those curvy waistlines full of Soca Music!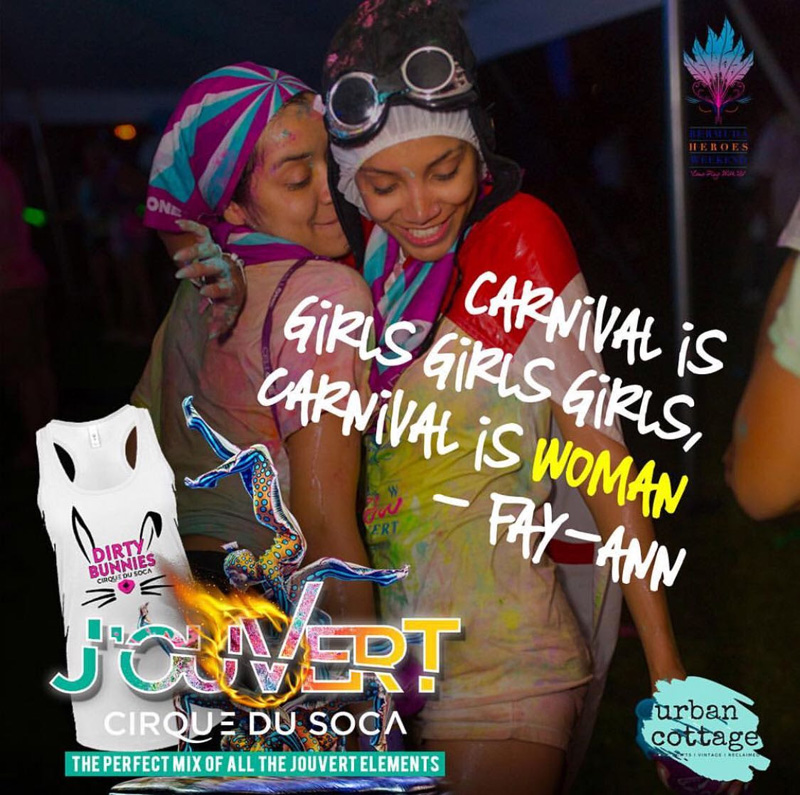 "Gentlemen have no fear you're also being catered to. Cover those gym bodies with paint in Jab Nation put together by Gear and Gadget.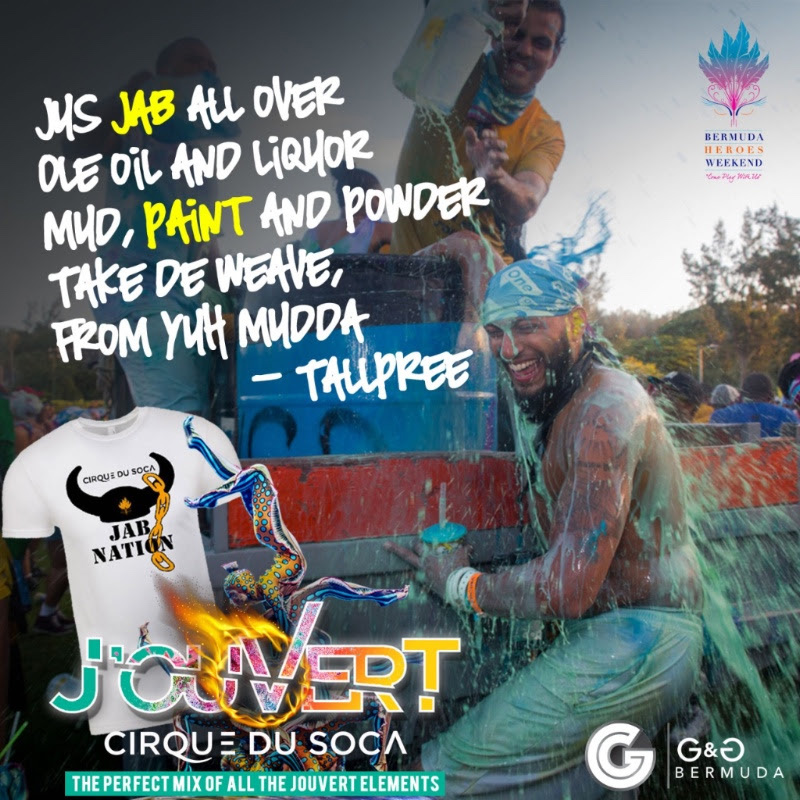 "Unless of course you want to party in powder, something Bermuda Pie Co., is providing endless supplies of in their section, Powder Posse. This section is only for the brave though, as you know there is no escape when that powder hits the sky.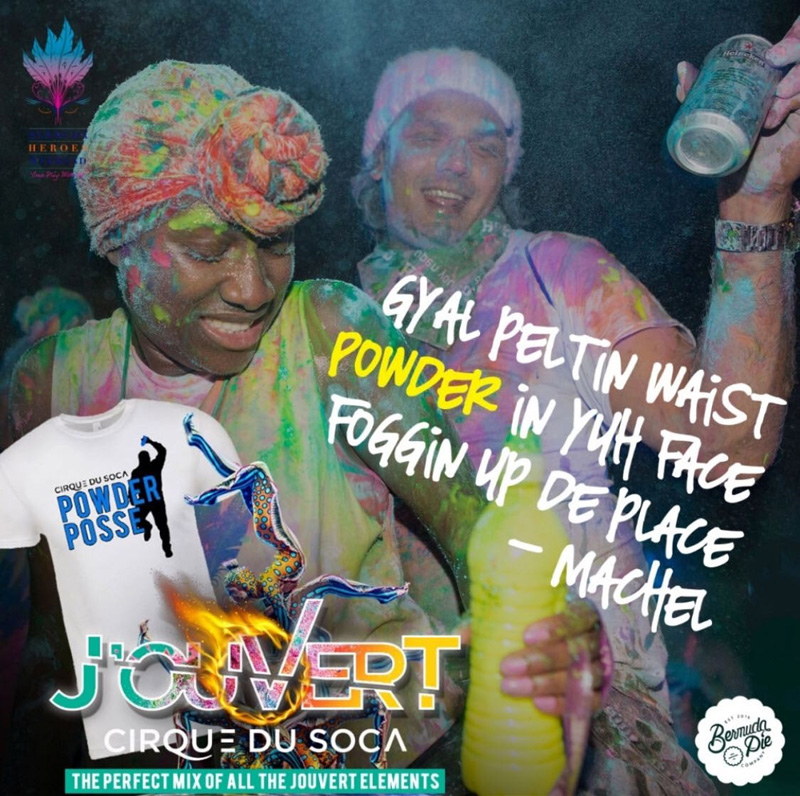 "Last and certainly not least, for those who just want to dance and party nonstop,Soca Gombeys powered by LIV Bermuda are offering the coed option. The rhythm will take you over in this section.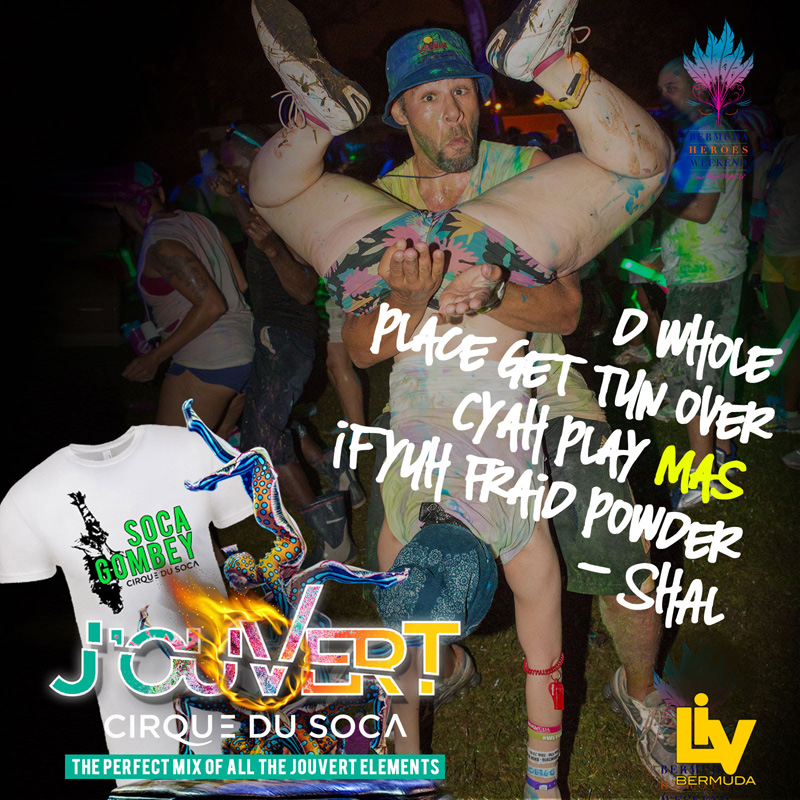 "BHW's Cirque Du Soca is a strictly 18 years and over event, which will feature LIVE Local and International DJs, who will give all participants the SAME fantastic bliss and undeniable fun as their bodies writhe in the sweet duttyness that is J'Ouvert.
"Regular tickets are on sale from NOW until June 1st, at only $135. After June 1st they will cost you $175.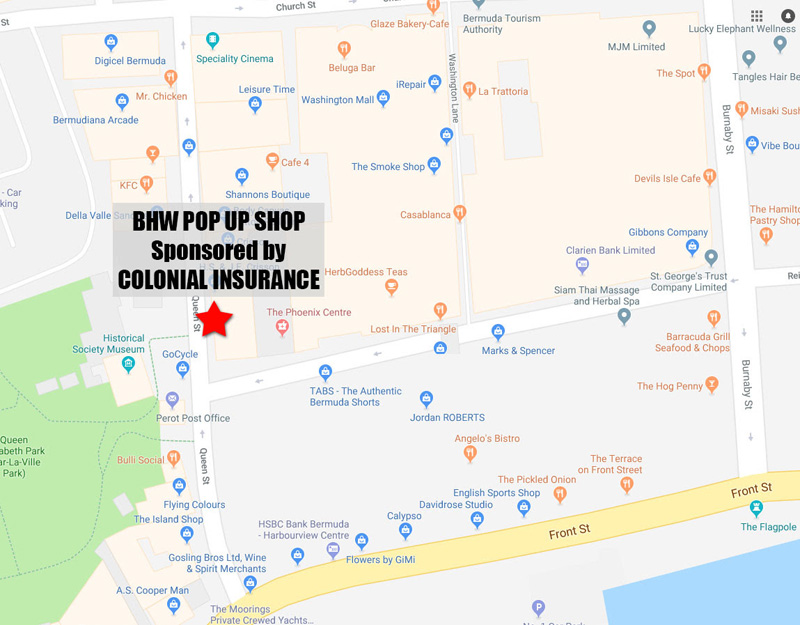 "So stop waiting for the last minute and get yours today!
"You don't want to be the regretful loner who missed all the fun.
"BHW's Cirque Du Soca J'Ouvert is not to be missed!"

Read More About
Category: All, Entertainment