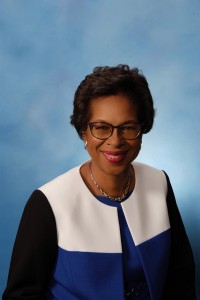 [Bermuda Day message from Opposition Leader Jeanne Atherden]
As the Leader of the Opposition, the One Bermuda Alliance, I would like to offer my warmest greeting to the people of Bermuda as we celebrate Bermuda Day and the Bermuda Day Parade.
Regardless of our age, The Bermuda Day Celebration means relaxation and fun – a marathon, a parade with floats, gombeys and majorettes, sailing and beaching. It is a day to reflect on and celebrate our culture and heritage.
Bermuda Day gives us an opportunity, for one day a year at least, to reflect on and highlight what we have in common, what we don't always talk about – We are a diverse group of Bermudians but we are all one people!!
While overseas, when asked "Where are you from?", it is with pride that we say, "I am a Bermudian!!!". We may be just 21sq miles but "we hold our own with the rest of the world". We have acclaimed scholars, world class athletes, musicians, artists, and designers. We have family traditions and picnics and community celebrations. We have a helpful spirit! We are a progressive community that is intentionally moving forward.
Our island is a beautiful place and we are committed to improving it. Together we strive to promote its success, protect it, and maintain its beauty, and its traditions. We celebrate the legacy from those who looked for resolutions, were committed to the causes that touch our hearts and spirits, addressed disparities and deficits, and promoted excellence.
So, with all of this in mind and with great pride, I wish you a Happy Bermuda Day!!

Read More About