[Updated: The PLP announce that Curtis Dickinson will be their candidate for Warwick North East]
The PLP is holding a press conference this afternoon [May 4] to announce one of their candidates for the upcoming by-election. We will have additional coverage later on and in the meantime the live video of the press conference is below.
The date of the by-elections for Constituency 22 Paget East and Constituency 25 Warwick North East was announced earlier today, with both set to take place on June 7th.
The by-elections were prompted by the resignations of OBA MPs Jeff Baron and Dr Grant Gibbons, with Dr Gibbons representing Paget East, while Mr Baron represented Warwick North East.
Paget East has elected OBA or UBP MPs in the last four elections with winning margins from 64% to 80%, while Warwick North East has elected two OBA and two PLP MPs in the last four elections, with the winning margins ranging from 52% – 57%.
Update: The press conference has ended and the live video replay is below
Update 3.34pm: Curtis Dickinson was announced as their candidate for Constituency 25 Warwick North East.
According to his bio, Mr Dickinson attended Morehouse College graduating in 1987 with a B.A. in Business Administration. He moved to New York to work for AXA Financial, and in 1991, he returned to academia, attending Columbia University's Graduate School of Business.
Upon completing his M.B.A., he was employed at Donaldson, Lukfin & Jenrette Securities Corporation, and following the acquisition of DLJ by Credit Suisse First Boston Corporation, he worked as a Director in CSFB's Media & Telecommunications Investment Banking Group.
He then moved to Wells Fargo Securities, and in 2006, he returned to Bermuda and began employment at Butterfield Bank as Senior Vice President and he currently serves as the EVP, Group Head of Private Banking. He also serves as the Chair of the Bermuda Hospitals Board and of the Board of Education.
Update 4.40pm: Premier David Burt's remarks:
Good afternoon to Members of the media, fellow members of the PLP Caucus, The branch executive and members of Constituency 25, and members and family and friends gathered here at Alaska Hall,.

It is my pleasure to present today the Progressive Labour Party candidate for Warwick North East, Mr. Curtis Dickinson.

The upcoming bye-election has given us the opportunity to field a PLP candidate of the highest quality. Curtis graduated from The Berkeley Institute, received his undergraduate degree from Morehouse College, and earned an MBA in Finance from the Columbia University School of Business. Curtis has worked at the highest levels of Finance in New York, London, and here in Bermuda. For the last 12 years he has worked at Butterfield Bank, currently as the Executive Vice President, Group Head of Private Banking.

Curtis is also committed to his community. He currently serves as the Chair of Bermuda Hospitals Board and the Board of Education. He has previously served as Vice Chair of Bermuda Economic Development Corporation and as Treasurer of the Centre on Philanthropy.

Though this is Curtis' first foray into elected office, I have been fortunate to receive his counsel over the last few years while I served as the Shadow Minister of Finance. Curtis was among the PLP members responsible for formulating the economic policies that were articulated in our Budget Replies, our election platform, and that have served us well during our first 9 months in government, as we attract jobs an investment to Bermuda.

Curtis's financial expertise and community involvement makes him an excellent addition to the Progressive Labour Party team. Over the next month, I believe that Curtis will connect with the people of Warwick North East, that they will see the value he brings to Bermuda, and that on June 7th they will vote for this outstanding Bermudian to represent them in them House of Assembly.

I am pleased that he has stepped forward to serve in this capacity, and am extremely proud to name Mr. Curtis Dickinson as the Progressive Labour Party candidate for Constituency 25, Warwick North East.
Mr. Dickinson's remarks:
Good afternoon everyone,

I am pleased to be here today as the Progressive Labour Party candidate for the bye election for Constituency 25 – Warwick North East. It is indeed an honour to have been chosen. I would like to express my profound gratitude to the members of the Progressive Labour Party who are supporting my candidacy. In the coming weeks, I am looking forward to sharing my story and experiences and hearing the concerns and aspirations of the voters in Constituency 25 as I work to earn their votes.

I am a firm believer in the notion of "to whom much is given, much will be required." Since my return to Bermuda in 2006, I have looked for ways to give back to the community that has given so much to me. Most of my efforts heretofore have been focused behind the scenes. I am now at a point where I am prepared to step forward to work as part of this Government to deliver sensible, fiscally sound and effective public policy.

By any objective measure, I have been blessed with a number of great opportunities that have brought meaningful personal and professional successes. I have benefitted from attending great schools here in Bermuda and in the United States and have worked in the investment banking and community banking spheres for most of the last twenty-five [25] years. My educational and professional experiences have provided me with a unique set of skills that can be harnessed to help move Bermuda's economy forward. These experiences have informed my views on how governments and businesses can work together to bring about meaningful policy solutions that promote economic growth.

The election of last July delivered an irrefutable mandate to the Progressive Labour Party to grow Bermuda's economy for the benefit of all Bermudians. I look forward to joining this eminently capable team assembled under Premier Burt to deliver on this mandate.

I would like to acknowledge the generous and gracious support of the Attorney General, Senator Kathy Lightbourne Simmons. It is my hope that I can build upon the significant inroads that she has made into Constituency 25 as the Progressive Labour Party candidate in last year's General Election. I look forward to working with the Attorney General and the campaign team over the coming weeks.

Lastly and certainly not the least, I would like to acknowledge the tremendous support of my immediate family – most of whom are here with me today, including my wife of almost 27 years, Lisa, our three children – Samuel [who is currently overseas in boarding school], John and Ellise; my father Everard Simmons Sr; my step-mother Edna Simmons; my stepfather Keith Claridge; my siblings Tamala Dickinson, Allayne Simmons and Barclay Simmons, and my sister-in-law Tina Gibbons.

Thank you.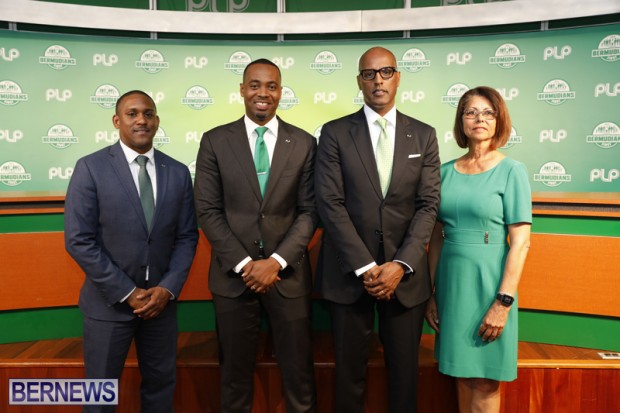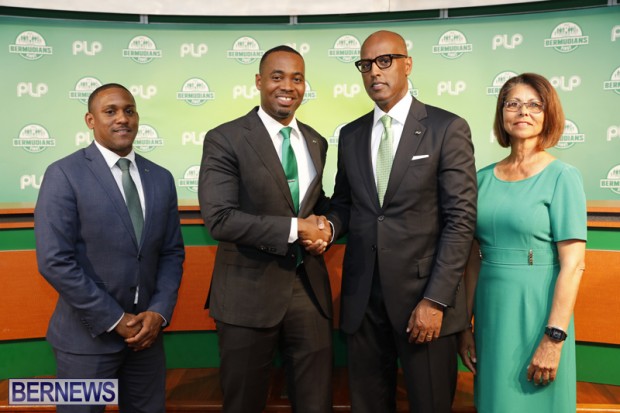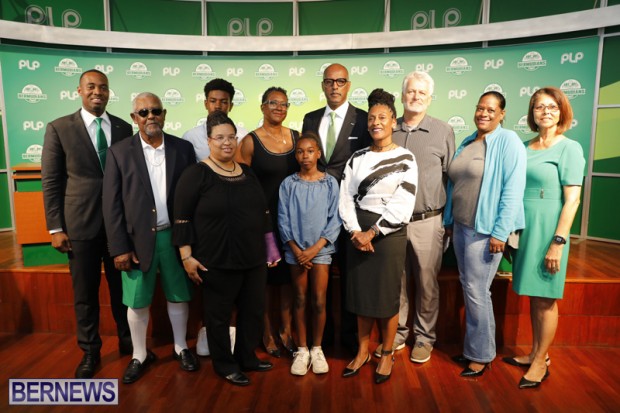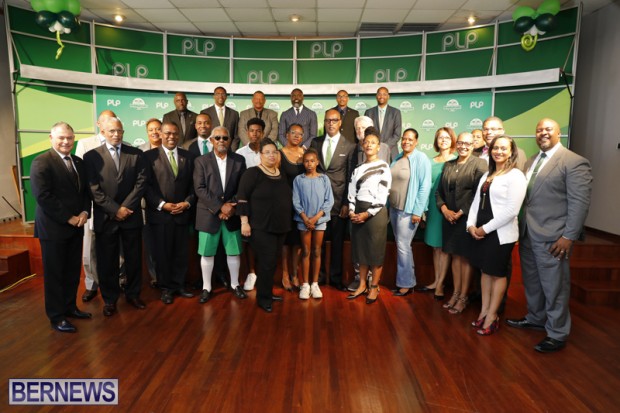 Read More About