Footballer Pedro 'Pauleta' Resendes will be visiting Bermuda next month where he will host a children's Football Workshop and be honoured at a Fundraising Dinner.
A spokesperson said, "The Portuguese Cultural Association [registered charity #385] and the Vasco da Gama Club are pleased to jointly announce the visit to Bermuda of footballer Pedro Resendes, better known as 'Pauleta'.
"As part of his visit, he will host a children's Football Workshop and will be honoured at a Fundraising Dinner on Saturday, 23 June 2018 at the Club. All proceeds will aid the Portuguese School of Bermuda which is administered by the Association.
"Pauleta is a former professional Portuguese-Azorean footballer. He played for a number of clubs in Portugal, Spain and France, including many years at Paris Saint-Germain, where he scored 109 goals in all competitions. He played internationally for Portugal taking part in two World Cups and two European Championships. He scored 47 goals in 88 international matches, setting Portugal's national record at his retirement.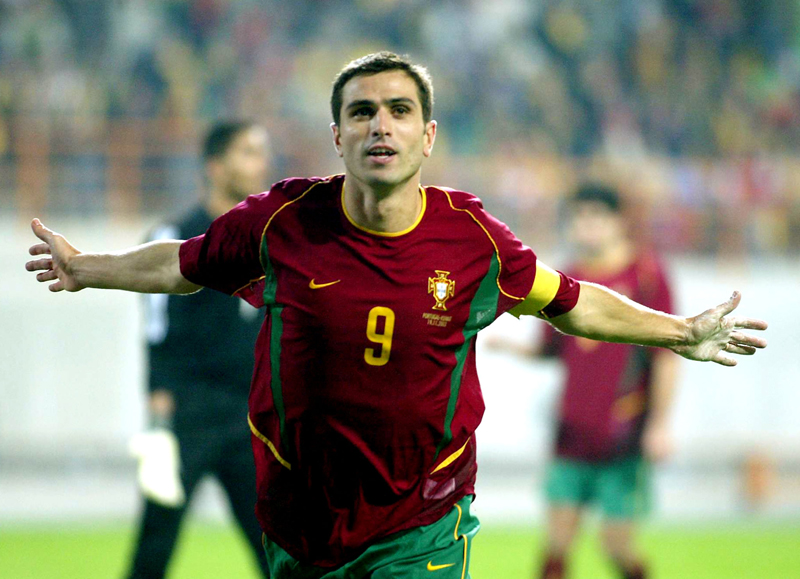 "Pauleta is also a noted philanthropist committed to education and developing the sport of football for young people, primarily through the Fundação Pauleta [Pauleta Foundation]. He was knighted by the President of Portugal in 2015 as a Commander in the Order of Merit and as an Officer in the Order of Prince Henry the Navigator."
Paul Fortuna, Chairman of the Portuguese Cultural Association stated: "We are pleased that Pauleta will be visiting our beautiful island and helping with the Portuguese School's fundraising efforts. The School plays a critical role for the Portuguese community in Bermuda and for those interested in Portuguese culture more broadly."
Paul Franco, Acting President of Vasco added: "We are honoured with Pauleta's visit. The Workshop will be a great opportunity for children in Bermuda to come out and rub shoulders with a footballer of his calibre. And this is just not for the Portuguese community – all kids are welcome to take part in the workshop!"
"The Football Workshop will take place from 10am to 1pm on Saturday, 23 June 2018 at the M.S.A. School Field. The cost of the workshop will be $50, which will include an opportunity to spend time with Pauleta, a goody bag, a group photo with Pauleta and light refreshments. It will be open to children aged 6-12.
"The deadline for registration in the Workshop is 8 June. Registration forms can be obtained from Vasco's 51 Reid Street HQ, the Booth and Music Box.
"The Fundraising Dinner will take place at 8pm also on Saturday, 23 June at Vasco. Tickets will be $120 for the general public [$100 for members of Vasco] for those aged 13 and older. Azorean singer Carlos Galvão, who is traveling with Pauleta, will also perform at the dinner. Tickets can be purchased from the Club.
"Workshop registration forms and further information are also available on Vasco's Facebook page or by emailing info@portugueseBDA.com."

Read More About