The turbo-charged Volvo 70 Warrior, sailed by Stephen Murray Jr., has set a blistering pace in the 2018 Antigua to Bermuda Race.
Warrior has covered 770 miles in 45 hours of high speed racing in the Atlantic Ocean and is due to finish the race in the early hours of Saturday 12th May.
At 1400 UTC on Friday 11th May, Warrior was under 200 miles from Bermuda. Jens Kellinghusen's German Ker 56 Varuna is second on the water, 34 miles behind Warrior and starting to close in on Warrior. T
he leading two teams in the race are now experiencing downwind conditions and activity on board will have increased with numerous gybes required to optimise velocity to Bermuda.
Closing in on Bermuda – Warrior, Stephen Murray Jr's modified Volvo 70 © Paul Wyeth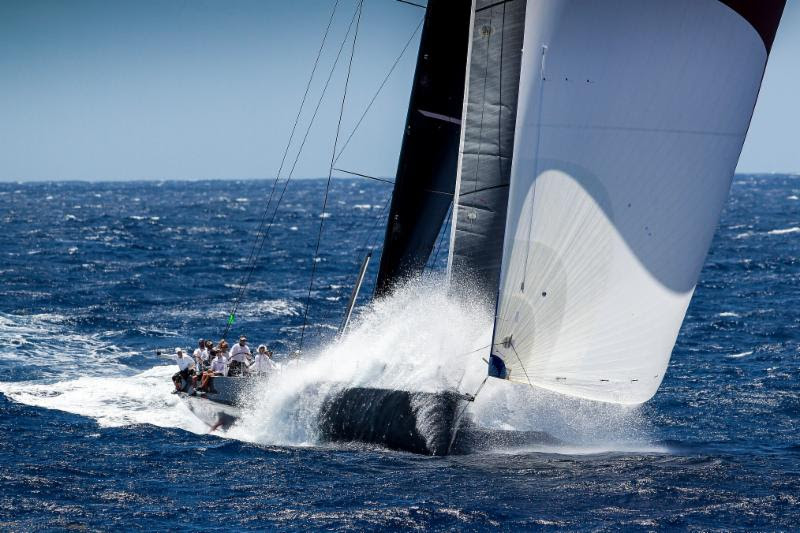 High pressure is predicted to arrive for the chasing pack led by Eric de Turckheim's Nivelt-Muratet 54 Teasing Machine. The French team will need to stay in the breeze if they are to have any chance of winning the race after IRC time correction and to lift the Warrior Perpetual Trophy.
Chris Stanmore-Major's Canadian Volvo 60 Challenger is mid-fleet, 550 miles from Bermuda. He is one of the most experienced sailors in the race. As of 2018, he has sailed approximately 300,000 nm [more than the distance to the moon], including two races around the world. For the Antigua Bermuda Race, Challenger is sailing with just three crew.
"For once I get an opportunity to visit my solo sailing roots and just 'be' with the boat while the sun goes down. I sail 20,000nm a year with Spartan Ocean Racing and I think this is the first time I have been alone on deck and able to truly clear my head in two years. I have looked forward to sailing this route all year after the fantastic sailing we had last year. I don't think I'm going to be disappointed."
For more information visit Antigua Bermuda website.

Read More About