The police continue to urge companies to review business processes to guard against the 'Business E-mail Compromise' scam, saying the most recent of these cases was reported to police on Thursday, and "involved employees of a company who were in receipt of several e-mails which purported to be from their boss, instructing them to wire over $50,000."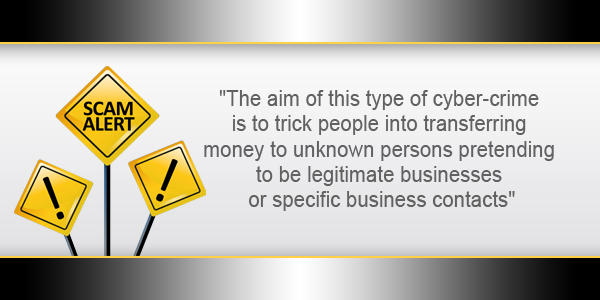 A police spokesperson said, "The Bermuda Police Service continues to encourage all companies to robustly review their business processes to guard against the well-known scam referred to as the 'Business E-mail Compromise' [BEC], or 'CEO fraud.'
"The aim of this type of cyber-crime is to trick people into transferring money to unknown persons pretending to be legitimate businesses or specific business contacts.
"Members of the public are reminded to be very vigilant when in receipt of e-mails purporting to be from persons whom they know or from places that they have done business with in the past – especially businesses or persons that sell products online.
"The most recent of these cases was reported to police Thursday, July 12th and involved employees of a company who were in receipt of several e-mails which purported to be from their boss, instructing them to wire over $50,000 to an HSBC account in Hong Kong.
"Fortunately the workers did not have permission to conduct such a large transaction and after carefully looking at the e-mails, realised that it was a phishing attempt.
"Similarly, local merchants that accept debit and credit cards as payment for goods and services are urged to carry out the proper checks to ensure that the persons presenting the cards are the actual card holders.
"Identification should be requested from all customers before conducting such transactions, especially if those seeking goods and services appear to be young in age.
"To reiterate, residents should be mindful that personal information regarding banking details, dates of birth, addresses, phone numbers and computer access are valuable and that this information should never be relayed over the internet or phone to unknown persons.
"Any incidents of suspected internet fraud should be reported to the Financial Crime Unit on telephone number 247-1757 or via the e-mail address fraud2@bps.bm."
Earlier this year, the police said they received three reports from local businesses "regarding significant cyber-enabled fraud incidents," and "two frauds resulted in the loss of $1.3M and $4M in separate incidents, and the third attempt at a different business was discovered before funds were actually transferred."
"An email impersonating the executive is sent to the accounts department employee, which requests an urgent overseas payment to be made," the police explained at that time, adding that they urge "all companies to review their business processes to guard against this type of cyber-crime."
Read More About
Category: All, Business, News, technology