RUBiS Energy Bermuda has warned that a fake email and WhatsApp message is circulating that is purporting to be from their company and claiming the person is the winner of a promotional sweepstakes, and has urged the public to not forward the messages.
A spokesperson said, "RUBiS Energy Bermuda would like to advise the public that it has become aware of both a Phishing email and Phishing WhatsApp message in circulation, that is trying to appear as an official communication from RUBiS.
"These messages are advising the recipients that they are a winner of a promotional sweepstakes, and to click on an embedded link to claim their prize.
"This communication is fake. We urge the public to avoid forwarding either of these messages if they receive them, and delete them. We suspect that these phishing messages are being deployed to obtain personal information and other sensitive data and should be ignored."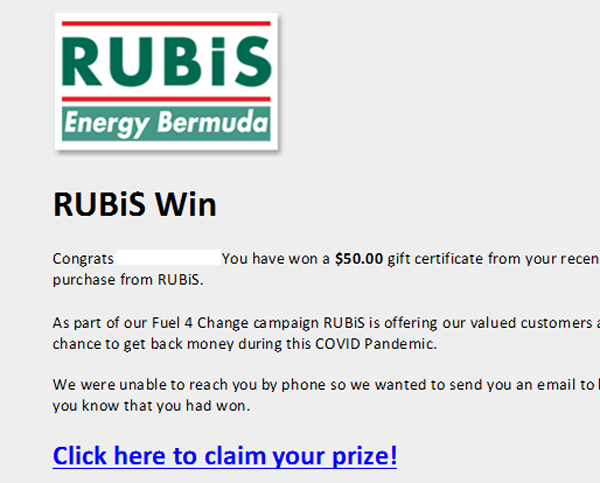 Read More About
Category: All, News, technology