The City of Hamilton confirmed that a hive of bees has been identified in a tree outside of the Church of God Heritage Worship Centre on Dundonald Street East, and said it will be removed tomorrow.
Beekeeper Spencer Field, of Passion Fields, has assessed the hive and scheduled its removal from the tree on Thursday, July 19th, at approximately 7pm.
He said, "I need to extract the bees when traffic and pedestrians are at a minimum. This hive has caused anxiety as it is only about four feet up from the ground. I'm hoping to safely extract as many bees as possible."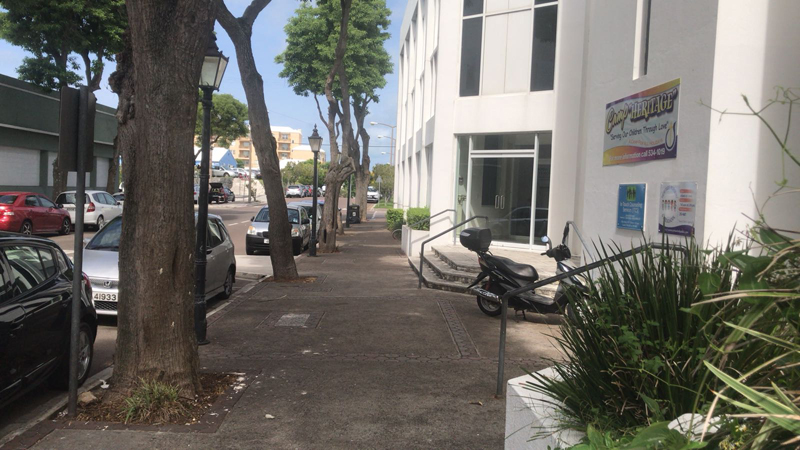 City of Hamilton Superintendent of Parks, Steven DeSilva added, "Whenever we have a hive or swarm in the City, we call upon professionals, so that the bees can be removed safely.
"Spencer is a passionate bee keeper and will do his utmost to save as many bees as possible during the extraction and move them to a safe place. I urge the public to please steer clear of the affected area until the hive has been removed and under no circumstances is anyone to kill or tamper with the bees. We require a favorable outcome for both the public and the bees."
The affected area has signage in place urging people to exercise caution in the area until the hive has been safely removed.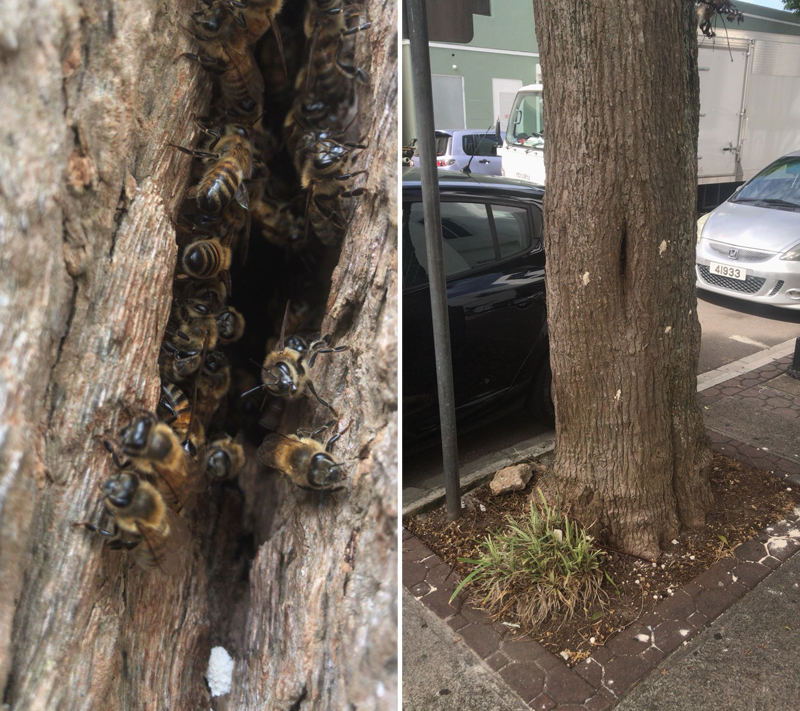 A spokesperson said, "The City of Hamilton reminds the public to inform them of any bee activity in the City that could pose a threat so that the issue can be addressed correctly and with haste.
"Any dispersal/relocation of bees should be handled by a bee professional that can assure the protection of the bees. The public are encouraged to educate themselves and others of the importance of bees in any community.
"If you see any bee activity in the City that may cause a threat please call 292-1234 or email info@cityhall.bm."

Read More About
Category: All, Environment, News