The Bermuda Fashion Festival came to a close on Saturday night [July 14], but not before the seven local designers – Shantia Seymour, Christine Jones, Taijhuan Hollis, Desiree Riley, Rochelle Minors, Nicola Lucas and Charda Simons – showcased their collections to hundreds of fashionistas.
A spokesperson said, "The L'Oréal Local Designer Show last Friday night saw the proceeds of four months of exhaustive work by the local designers hit the runway at the Bermuda Fashion Festival. Mentored by international industry professionals, the designers spent months Skyping and chatting with their mentors, who provided invaluable support and advice, preparing them to debut their fashion lines.
"Two of the local designers, Rochelle Minors of Rochelle Nicole and Charda Simons with Street Lux, won the top prizes, affording them the opportunity to travel to New York City on Festival airline sponsor JetBlue and showcase their collections at New York Fashion Week in September."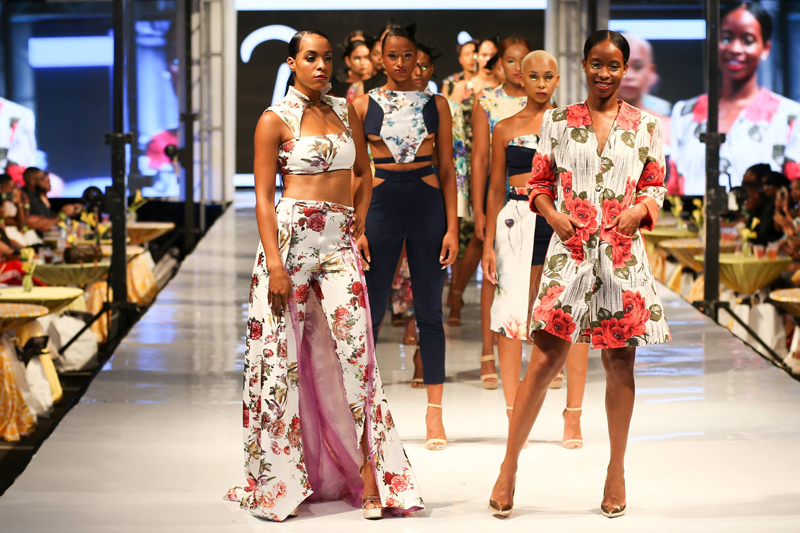 Of her win, Rochelle Minors said, "It's an honour to win. Just to have the opportunity to showcase at the Local Designer Show was a blessing in itself but to win is truly humbling. To attend New York Fashion Week is a dream come true. I've had my eyes set on NYFW my whole life and the fact that it's now a reality, well, I'm excited, humbled, grateful and in awe.
"Thank you to Bermuda Fashion Festival for such a wonderful opportunity and for making this happen and thank you to Bermuda for your continuous support. Take a leap of faith, walk on water, follow your passion, work hard, operate in your God given purpose and things will always align for you."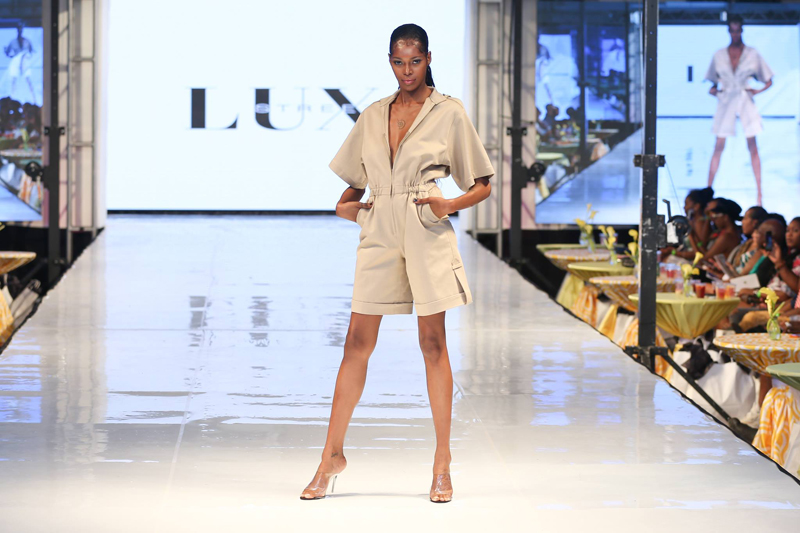 Charda Simons of Street Lux said, "Creating my very first runway collection was such a positive challenge and life-changing experience for me. Words cannot describe how over the moon I am right now as I was chosen alongside the very talented Rochelle Minors to showcase my collection at New York Fashion Week.
"Thank you to everyone that helped me through this beautiful journey; my sponsors – Wakefield Quin Limited, Code Red Bermuda, Next Level and AMC Promotions; my mentor, Lisa Nicole Cloud; and my seamstresses – Miki, Kimmisha Perinchief and Dwayne Paynter. This is just the beginning for Street Lux."
Charda will also go to Atlanta with fellow winners, Nicola Lucas of Aqua Designs and Desiree Riley of Dezir Designs, where they will participate in an externship to learn the brand marketing and business aspect of their lines as well as receive advanced mentoring with Ken Laurence and Lisa Nicole Cloud.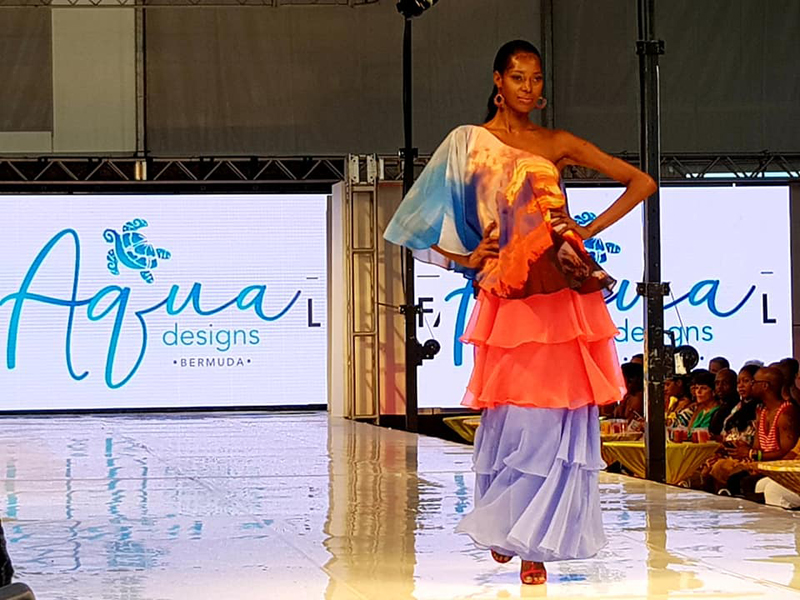 Nicola Lucas said of the opportunity, "The Bermuda Fashion Festival was an amazing experience for me, having never really been featured in a runway show or even attended one. I was really impressed with the entire production. The local models were amazing and it was such a great highlight to also have international supermodel Jessica White walking in one of my designs.
"I am honoured to have been chosen to go to Atlanta for the externship as Ken was my mentor. I'm looking forward to the hand-on experience that will help me build my business."
Desiree Riley added, "It was such an amazing experience to be one of the local designers for the Bermuda Fashion Festival. I have learned a lot as a designer and it has definitely offered up many opportunities for me such as shooting my line in New York with famed photographer James Hercule, as well as working with other international designers for their shows; Evelyn Lambert spoke to me about opening her show at New York Fashion Week.
"Lisa Nicole Cloud has already approached me about a few of my looks for a red carpet event. I am very grateful for the opportunity to go to Atlanta and I know that that experience will only help my brand grow to an international level."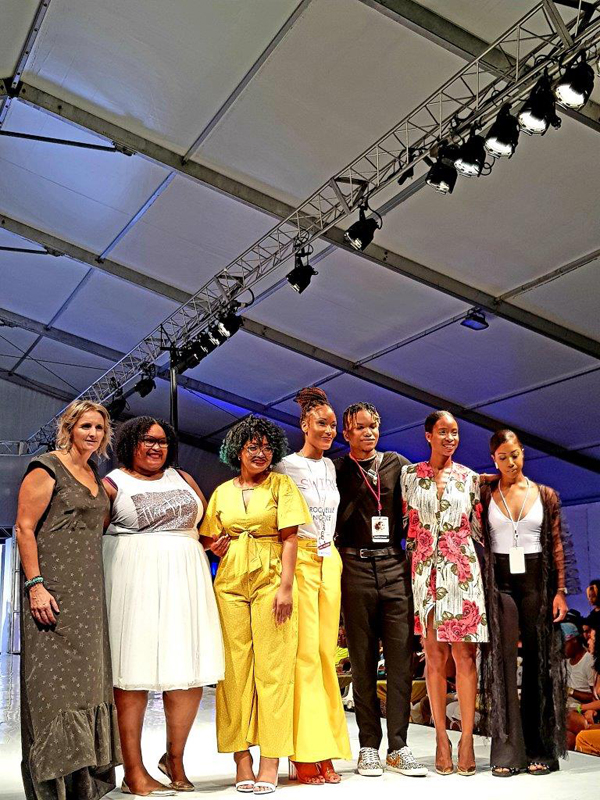 "The lone male designer, Taijhuan Hollis, with his line THC, came away from the Festival with an internship in Los Angeles, furnished by his mentor Adolfo Sanchez."
Mr. Hollis said, "The mentor process was interesting. At first it was very seldom because Adolfo was busy with his own brand but when we did correspond his advice and recommendations where invaluable. A lot of changes happened to my collection. They definitely weren't the designs that appeared on the runway. Adolfo was key to everything even when he was on island.
"I brought him to my workspace and knocked out so much in just a few hours. Being with him in person was definitely worth everything and more. One thing people realize about me is that I'm very calm. I was calm the entire time, I hate panicking. I can say that I felt lighter and a bit lost after the show but I've already gotten the opportunity to design for more shows."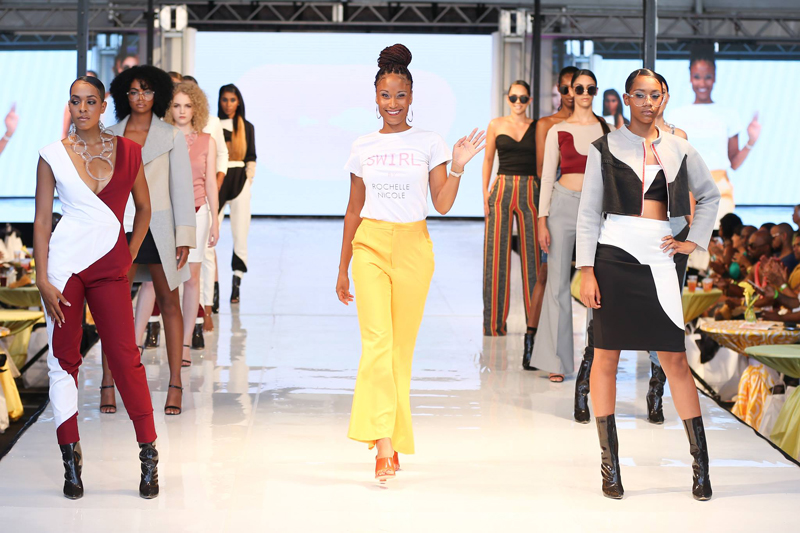 "I still don't know much about the internship in Los Angeles but Adolfo is very excited to groom me. I am very rough around the edges. I'm glad and relieved to receive this opportunity because it is very hard to find work and actually get hired.
"I've been designing to pay bills, why not take it further. The Festival has been fun. I've made lifelong friends, hopefully they feel the same. I guess I got things out of it that people don't expect. It answered many questions that I couldn't get from being an independent artist. All in all I'd do it again and refine my craft."
Supermodel Jessica White appeared in both the International Designer Show as well as the Local Designer Show, and said, "Bermuda is such a majestic place full of beautiful people, I'm honoured I had the opportunity to grace your island. I look forward to coming back and special thanks to the Bermuda Fashion Festival team for having me and who worked so very hard on an amazing production."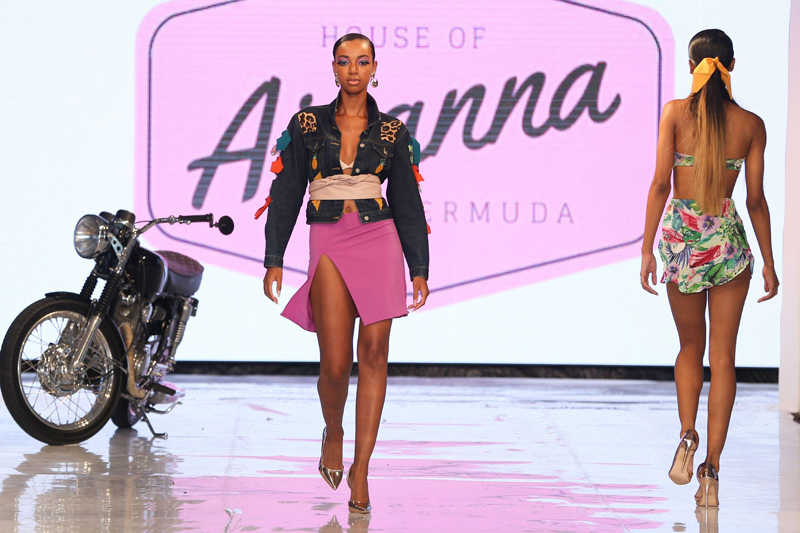 Bermuda-based mentor Melissa Leach, who has worked for such fashion brands as Burberry and Jimmy Choo, said, "Though it was my first year mentoring a designer [Christine Jones], I had attended the Bermuda Fashion Festival the previous two years as an observer and it is exciting to witness how it is evolving and becoming a solid platform for local design talent.
"I am pleased to have been a part of the program this year and I look forward to continuing my support of the Festival and of the emerging design talent by sharing my knowledge of the business side of fashion, giving our local designers the best possible chance of success."
Lisa Nicole Cloud said, "I thoroughly enjoyed participating as an International Designer and Mentor in the Bermuda Fashion Festival. The show was a quality fashion production and the hospitality shown to me during my visit was exceptional. It was an honor and privilege to be chosen to be a designer and mentor for the Bermuda Fashion Festival."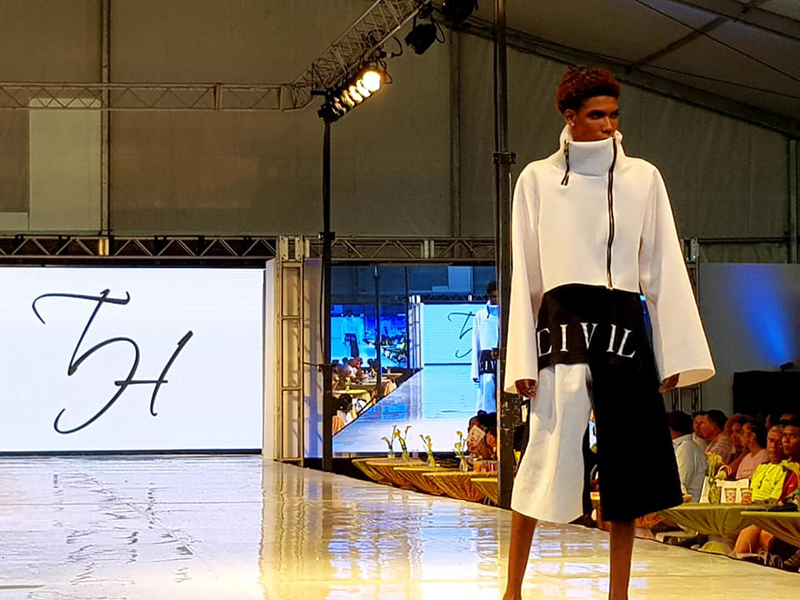 Of the Festival, Executive Producer Danilee Trott said, "I am so thrilled with this year's Festival. We had a really broad range of international guests that participated as designers, models and mentors. They were reality stars, celebrity stylists, red-carpet designers, supermodels – it was definitely one of the highest-calibre group of guests we have had come and be a part of the Festival.
"I couldn't be more proud of the local designers who really knocked it out of the park this year. Their collections blew me away and I am just so thrilled for the opportunities that they earned that will help them take their brands to the next level.
"The mentors were so impressed by them that on the spot, as they were judging the winners, they were offering up additional prizes of internships and externships. The decisions were not easy to make."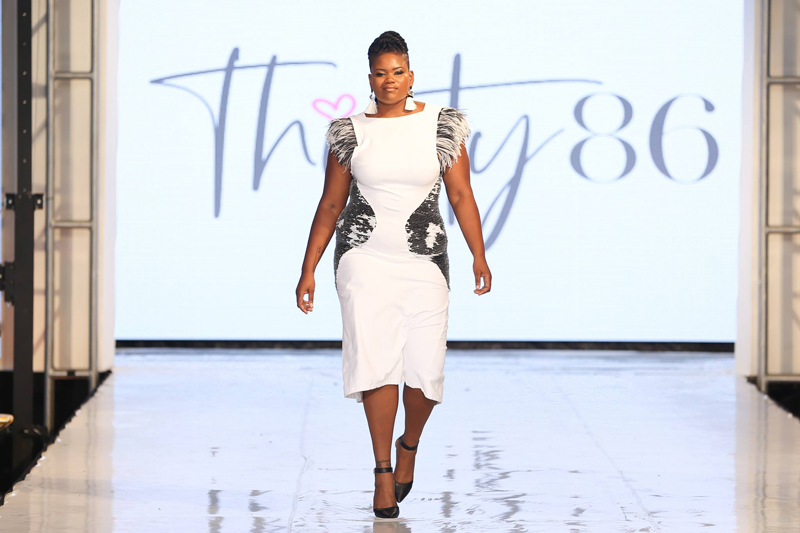 "I can't thank everyone enough for all of the work and effort they all put in to make this year's Festival a resounding success.
"The models, international guests, designers, mentors, salons, retailers, our audio/visual and staging production teams, the team at JaKoma Group, our phenomenal sponsors, our media partners, the runway entertainment, all of the amazing volunteers and security and of course our teams here at the City in the Events and Finance departments as well as our guys on the ground at the event.
"It takes a massive village to bring an event like this to our local community. So many people played such integral roles in this event and I couldn't be more thankful to everyone."

Read More About
Category: All, Entertainment, News, Style & Beauty