Next week, the Bermudian trio of Jarryd Dillas, Walker Campbell and Mikus Ming will travel to Maynooth, Ireland to compete in the 2018 Men's World Amateur Team Championship – Eisenhower Trophy [WATC] at Carton House Golf Club.
Robert Vallis, a three-time WATC participant and former Senior British Open Amateur champion, will accompany the team as non-playing captain.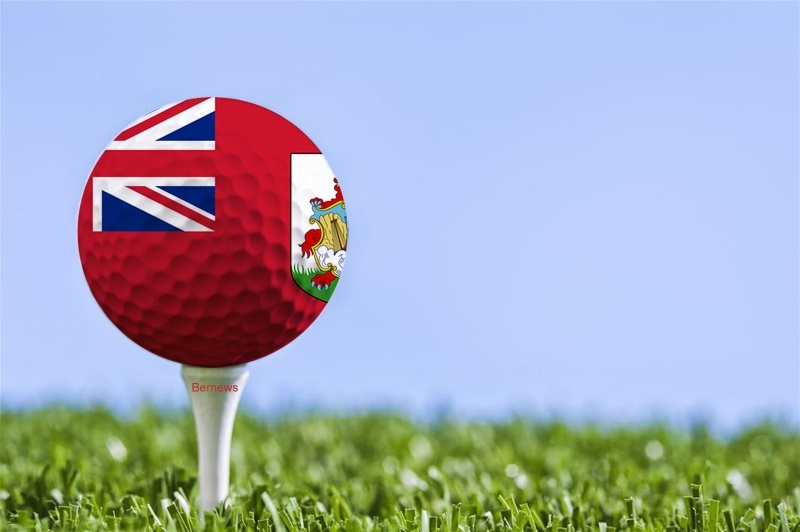 The championship is a biennial event that is conducted by the International Golf Federation, which also conducts the golf competitions in the Olympic Games and Youth Olympic Games. This year will mark the 31st playing of the Eisenhower Trophy, with Bermuda having participated in every event since the championship's inception in 1958.
Notably, this will be Jarryd Dillas' eighth time representing Bermuda at the Eisenhower Trophy, tying him with Bermuda Sports Hall of Fame inductee Brendan "Bees" Ingham and the venerable Louis Moniz for the most ever appearances by a Bermudian at the event.
Dillas, 33, said, "It's a tremendous honor to be playing on my eighth Worlds team and something that I'm incredibly proud of. I love representing Bermuda in international competitions and to be tying a record that has stood for 40 years is definitely one of the highlights of my golf career thus far.
"The Eisenhower is always a special week, but I'm especially looking forward to seeing Walker and Mikus make their first appearances at the WATC. They're two talented young players who have been living and competing in the US for the past few years, so I'm expecting them both to enjoy the experience and play well."
Campbell, 20, a rising junior at the College of William & Mary, and Ming, 18, an incoming freshman at Tennessee State University, both recently returned to the United States for the start of their fall semesters and will travel to Ireland together.
Dillas said, "I think we have a nicely balanced team. Walker has shown that he can make a bunch of birdies and shoot some low scores, while I would describe Mikus and myself as being more on the steady side, so together I think our team might just surprise a few people.
"The field at the WATC keeps getting stronger and stronger, so it's very encouraging to have two members of our team currently playing Division I golf and shows that as a country we're moving in the right direction.
"We took the opportunity to practice together quite a bit this summer and we've developed some good camaraderie on and off the course. We're aiming for a top-30 finish and if we each play to our potential I think we'll be in with a chance of earning Bermuda's best-ever placing at the event," concluded Dillas.
The championship was last played in 2016 in Riviera Maya, Mexico, with Australia winning the Eisenhower Trophy by a commanding 19 strokes, and the Bermuda team of Dillas, Mark Phillips and Eric West placing 49th.

Read More About