Bermuda Karting Club drivers Stephen Corrado and Ryan Burgess recently competed in the Gearup F-Series Challenge at F1 Outdoors in East Bridgewater, Massachusetts.
Drivers would face difficult conditions qualifying and in heat 1 with pouring rain while heat 2 would take place on a wet track and then having to switch to slick tires for heat 3 on a dry hot track.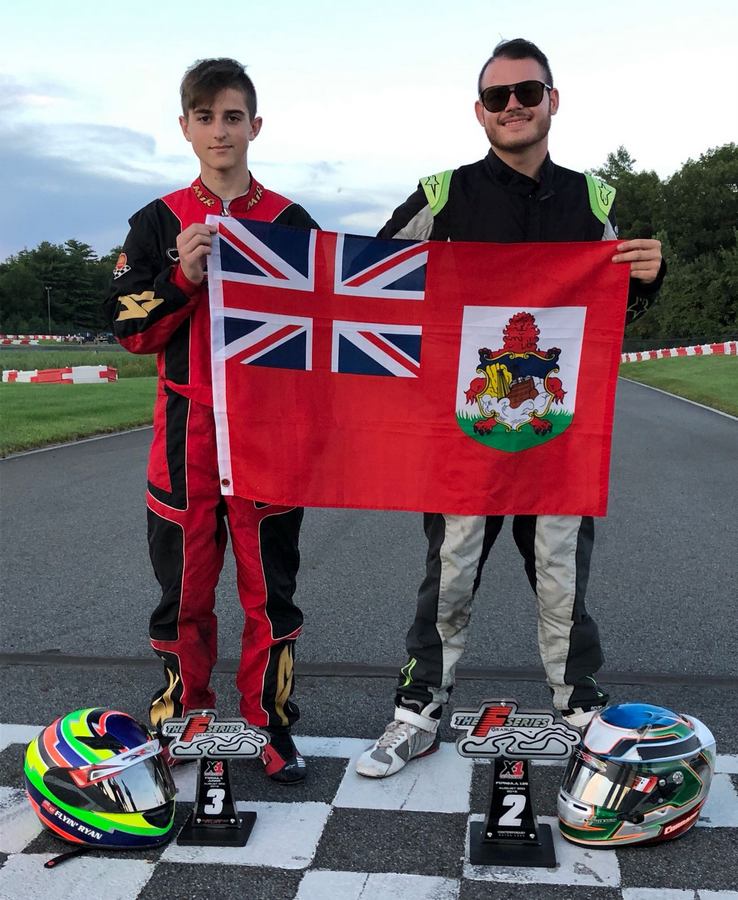 Ryan Burgess crossed the line 4th in the first race of the Formula Junior Class and would go on to finish 4th in the second race before closing out with a 7th place finish in the third and final race.
Burgess would score consistent points throughout the event, landing him with a third place finish overall and his first major US podium appearance. Ryan also took part in racing at New Hampshire Motor Speedway where he would place 4th.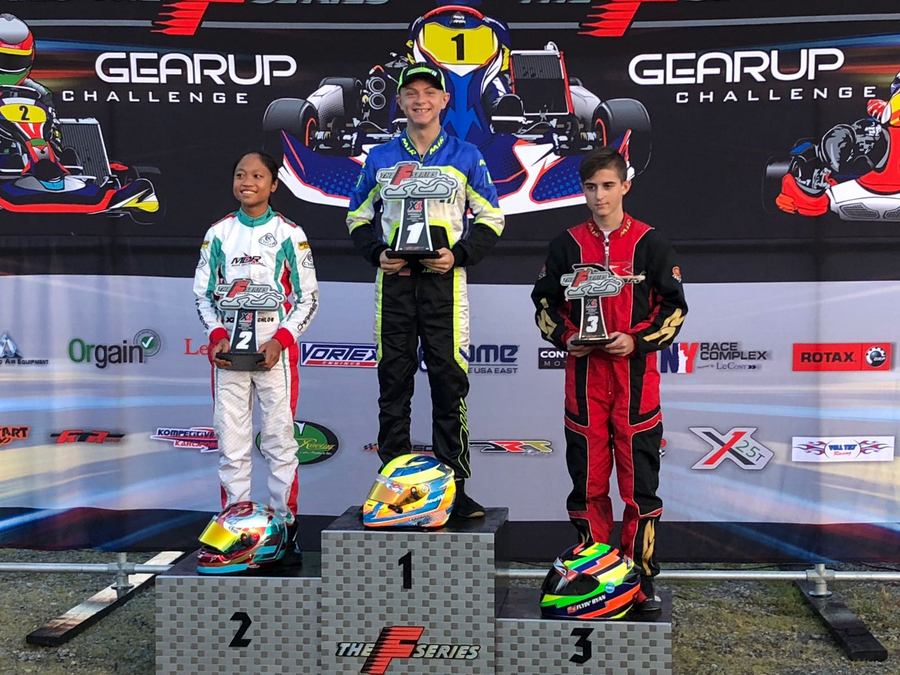 Stephen Corrado finished 3rd in race one in the Formula 125 Class. Corrado would then finish 4th in the second race before finishing 3rd in the third and final race in the class. Corrado would finish with two podium finishes and a second place in overall points.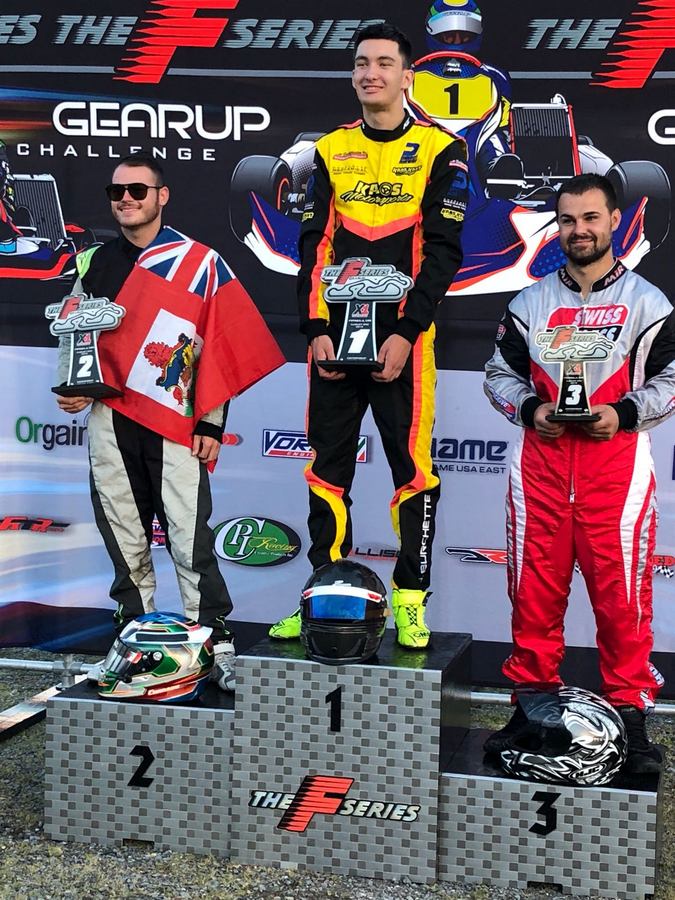 Read More About