Bermudian Olympian Tyrone Smith proposed to fellow Olympian Sandi Morris recently, capping off Ms. Morris' pole vaulting event with a romantic surprise.
The proposal took place after Ms. Morris, an American Olympic medalist, competed in the Diamond League Final meet in Zurich, Switzerland.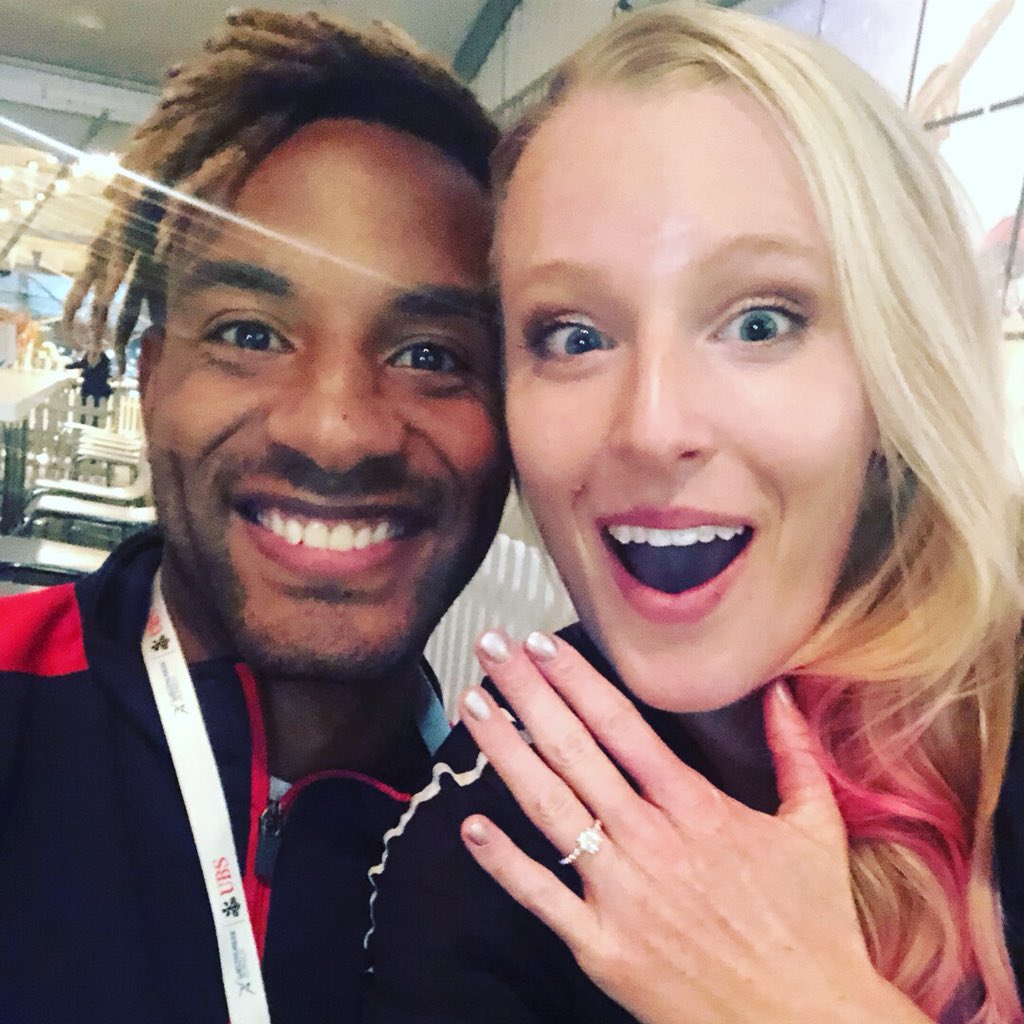 In a video posted on Twitter, Ms. Morris is asked what's on her finger, and she replies, "It's a ring! I'm still in complete shock. I had a really great competition; I didn't win the diamond tier, but then was surprised completely by my boyfriend.
"He surprised me being here in the first place; he showed up at the hotel today, flew over from America. So I was already really happy with him being here."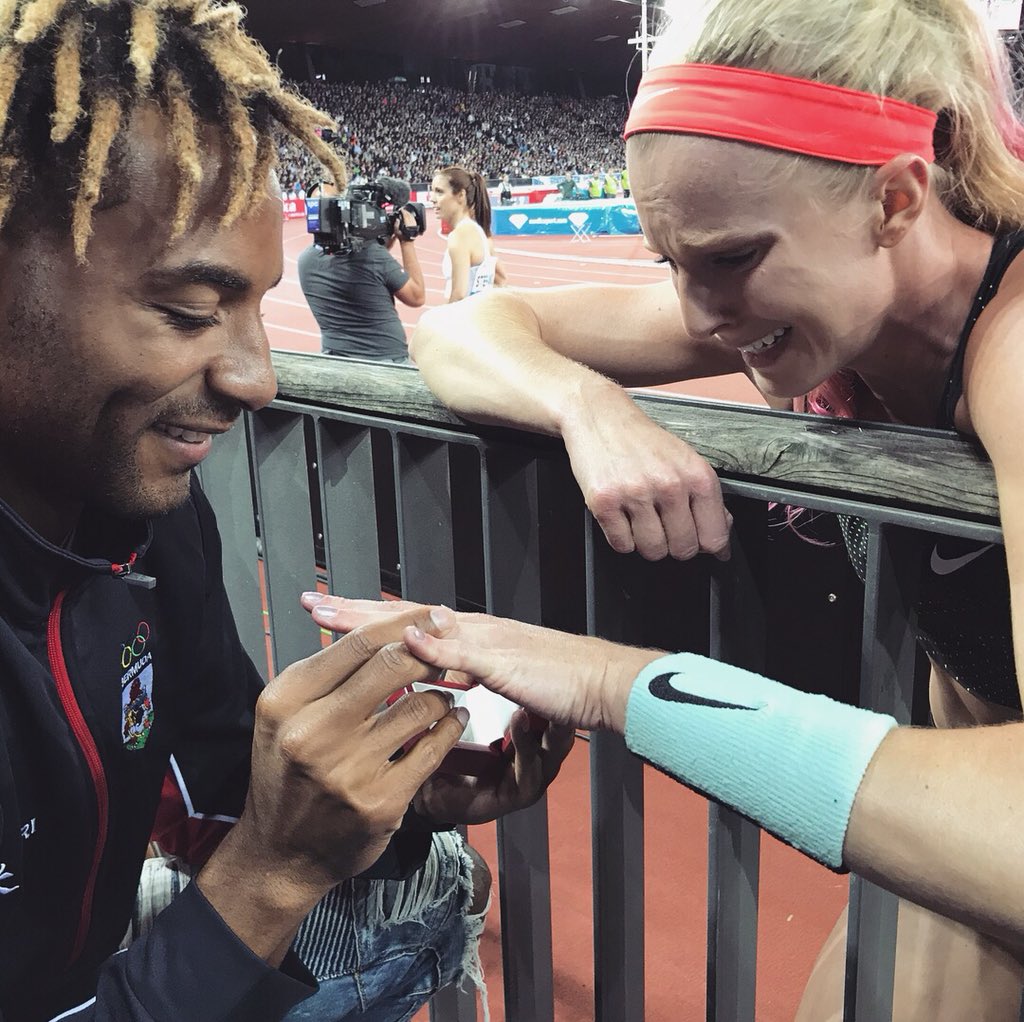 "After I went out on my last miss, I was a little bit diappointed, but then I walk over and the next thing I know, he's proposing to me. I was in complete shock and I think that I almost fainted.
"I'm extremely happy right now, but it's because of something – it's a totally different realm of life. I'm happy with my performance, but on a totally different page, something monumental has happened in my life and I couldn't be happier."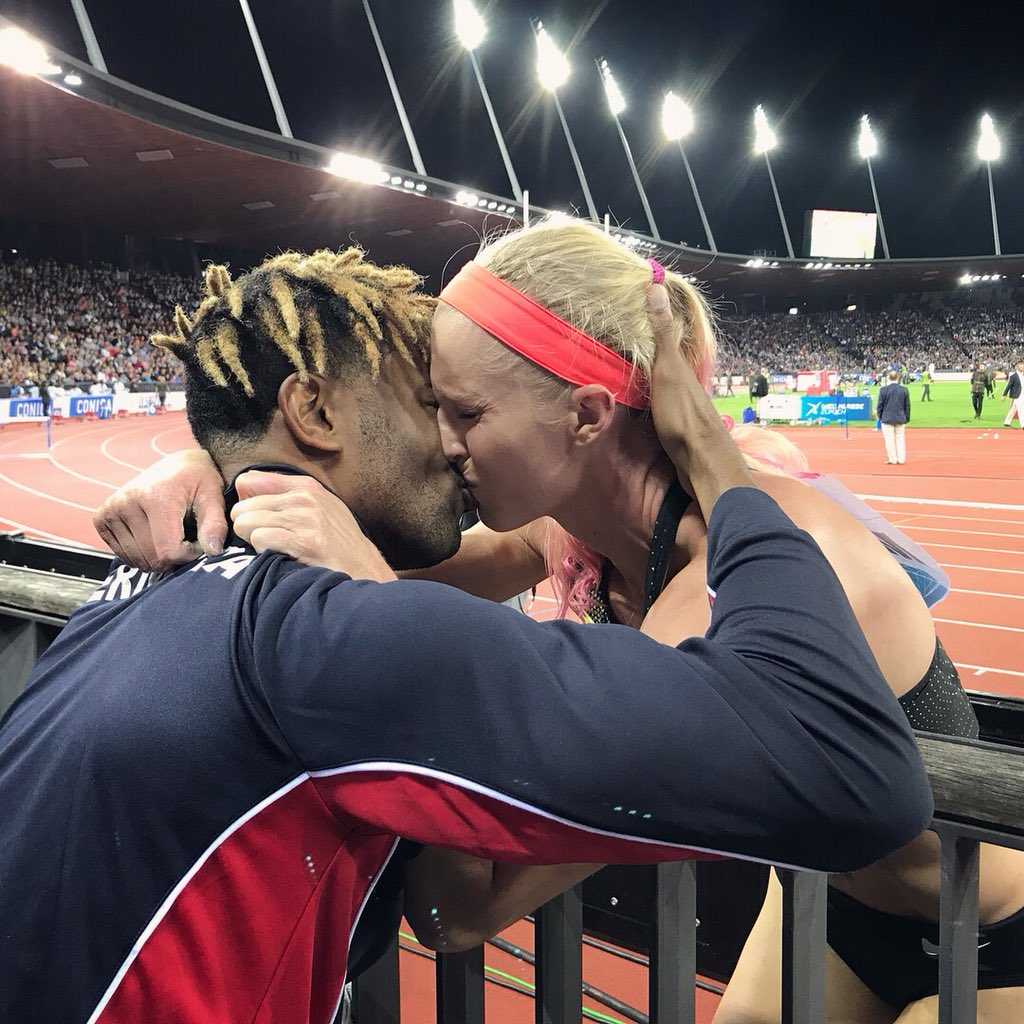 The newly engaged couple are both world class track and field athletes, Ms. Morris is an American Olympic silver medalist, earning her medal in the pole vault event at the 2016 Summer Olympics, while Mr. Smith is also an Olympian, having represented Bermuda at the Olympics three times.
Read More About