[Written by Don Burgess]
Somerset won a historic Cup Match in dramatic 2 to 1 fashion.
After putting up a massive total of 378 runs on the first day, the Red and Blue bowled out St George's twice. After putting up a paltry 121 in the first innings, St George's were able to only add 223 in the second to provide Somerset with an innings, and 35 runs victory. It is the second biggest margin of victory for Somerset in Cup Match history.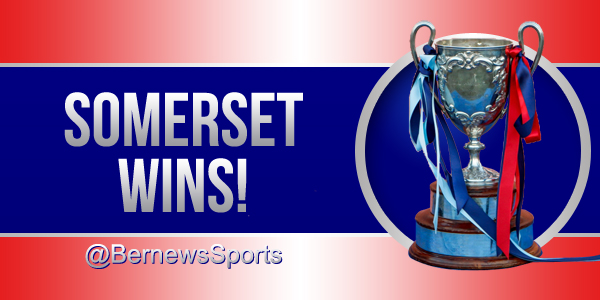 Onias Bascome was the bright spark for St George's silencing the critics with the high game score of 101. But for a while, it looked like Bascome would save the Blue and Blue from a crushing defeat. Bascome went in to bat at 3:10 pm and stayed at the wicket nearly four hours before losing his wicket LBW to Dion Stovell.
Zeko Burgess was an able partner with Burgess and had 25 runs, enough to be the second high man for St. George's.
The match was full of highlights.
The opening partnership of Chris Douglas and Terryn Fray put up a record 153 runs. Douglas [74], Fray [91], Tre Manders [57], and Stephen Outerbridge [91] all put up half centuries, and it is possible that it is the first time the top four batsmen all achieving that feat.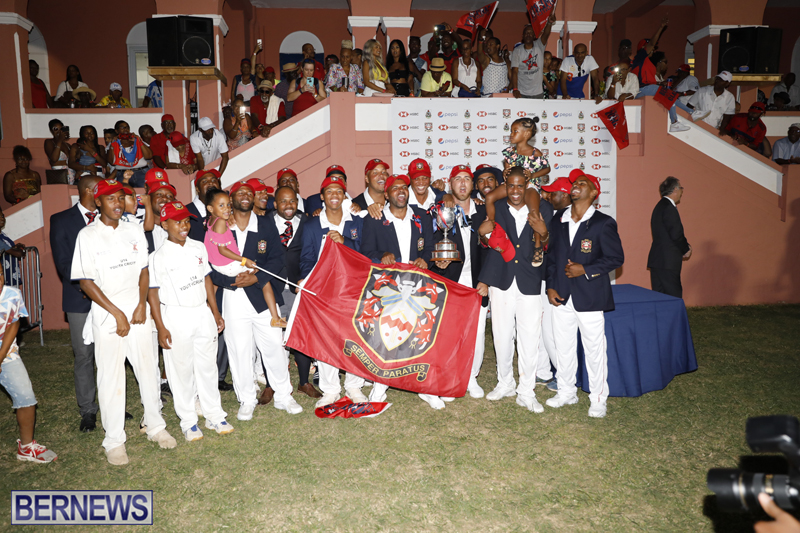 The 2 to 1 cements this Somerset squad as one of the greatest in the club's history. They have held onto the Cup for seven years now. The 1931-38 red and Blue won for six straight years before they held onto a winning draw.

Read More About