Middle school teacher and mom-of-three, Tracy Hayward, has announced the official launch of her business, School Boxez, offering busy parents a one-stop-shop for getting their children's school supplies in time for September.
Mrs. Hayward, the winner of Bermuda Economic Development Corporation [BEDC]'s Rocket Pitch Competition held last November, is encouraging parents to utilise her service, which gathers all the educational materials each child needs – from pens and highlighters to calculators, folders and much more – in order to save parents time, energy and money.
The Business Teacher at Dellwood Middle School said she came up with the idea for School Boxez after witnessing first-hand the struggles experienced by parents when it came time for Back To School shopping.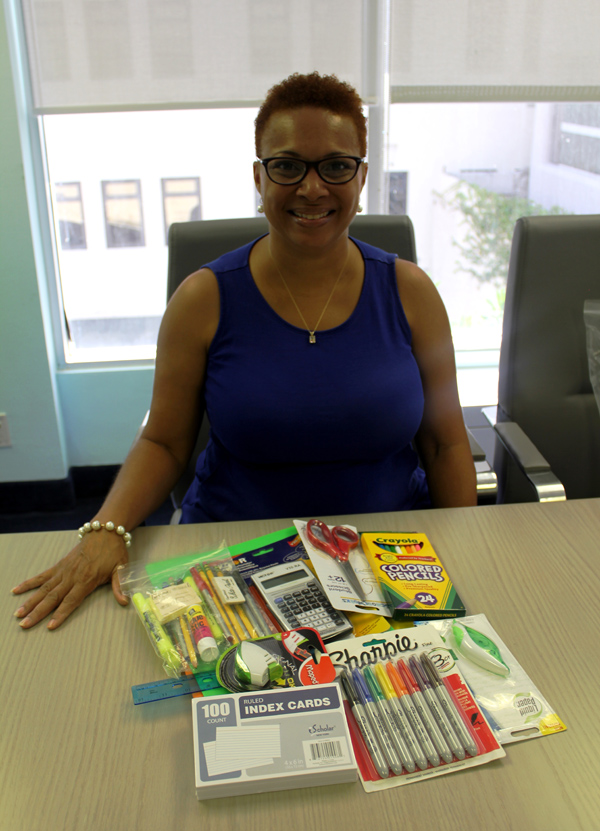 She stated: "As a teacher myself and the mom of three children at three different schools, I always found it frustrating shopping for school supplies in August or September.
"You typically find a handful of items at one store, then have to keep looking around until you locate all the other items you need for your child for that particular school year. By the time you're finished, both your time and money are all spent.
"I thought there had to be an easier way, one that would take the guess work out and deliver everything parents need, without the stress or fuss. Then one day while watching CNN I heard about a company overseas who offered something similar. I figured why can't we take that model and apply it to the Bermuda market to provide an easy and cost-effective solution for parents on the Island?"
To prepare for this month's launch, Mrs. Hayward spent hours communicating with public and private schools on the Island to get access to their school supply list.
While orders can currently be placed by email schoolboxez@gmail.com or phone 747-8066, Mrs. Hayward is hoping to have a website up and running in the near future, to allow parents or guardians even quicker access to the school box their child needs, based on their age, school and grade level.
Last year, Mrs. Hayward carried out a soft launch for School Boxez for parents at Dellwood Middle School. The feedback she received was "incredible", which is why this year she has decided to expand to include all other middle and high schools on the Island as well.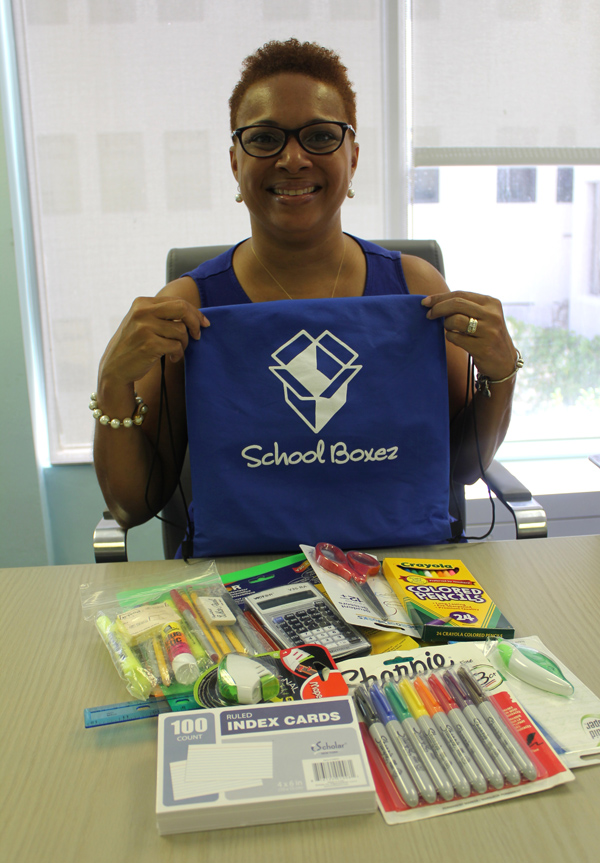 "I've devoted the past few months to creating these boxes, so that when people call me I have supplies ready," she said.
"It's a prepaid model, which streamlines the process and gets the boxes to clients that much quicker. I'm excited to see how people will respond to their boxes and hope the business will continue to grow and become an annual tradition for parents when it comes time for Back To School."
School Boxes are available for one set price between $75 and $85. To place an order, email schoolboxez@gmail.com or call 747-8066.

Read More About