Luke Dembosky will headline the International Cyber Risk Management Conference which is set to take place from December 6-7 in Bermuda.
Mr. Dembosky joins a set cyber leaders that will be speaking at the event including Silicon Valley and Wall Street CISOs, global cyber leaders from insurance and industry, along with regulators and technology trailblazers with an eye on cyber security.
Luke Dembosky is Partner and Co-Chair of Cybersecurity and Data Privacy Practice at Debevoise & Plimpton, based in the firm's Washington D.C. office.
His keynote address will cover cutting edge issues in cybersecurity and data privacy and how senior management and boards of directors should think about them. The conference will focus on cyber-risk management with perspectives on evolving corporate needs and risk transfer approaches.
Luke Dembosky, Partner and Co-Chair of Cybersecurity & Data Privacy Practice at Debevoise & Plimpton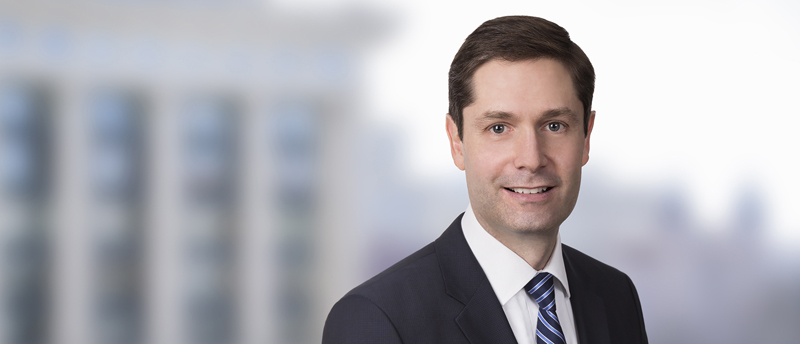 "We are delighted that Luke Dembosky will be the keynote speaker at our gathering of cyber risk thought leaders in Bermuda this December. His considerable experience with the U.S. Department of Justice is especially relevant given the international environment of sophisticated state-sponsored cyber-attacks", said Joel Baker, CEO of MSA Research, producers of the conference.
Mr. Dembosky joined Debevoise in March 2016 after serving as Deputy Assistant Attorney General for National Security at the U.S. Department of Justice. In this capacity, he oversaw all national security cyber cases, and was the first to manage a new "National Asset Protection" portfolio covering cybersecurity, economic espionage, export control and foreign investment review matters, giving him responsibility over a wide range of technology-related threats.
He has been involved in leading the DOJ's response to many of the largest cyber incidents in recent years, serving as the senior DOJ official on the Target, Sony Pictures, Home Depot, Anthem and OPM breaches, among many others.
He also received the Attorney General's Distinguished Service Award for leading the operation to dismantle the GameOver Zeus botnet that caused hundreds of millions of dollars in losses to the U.S. financial sector.
Mr. Dembosky participated in the negotiation of a 2013 cyber accord with Russia and the historic 5-point agreement signed by President Obama and President Xi Jinping of China in 2015, and has co-represented the DOJ in cyber discussions at the United Nations.
From March 2013 to October 2014, Mr. Dembosky served as Deputy Chief for Litigation in the Computer Crime and Intellectual Property Section of the Department of Justice, where he supervised all cybersecurity and intellectual property crime prosecutions by the 35 attorneys in the section. From fall 2010 to spring 2013, he served as the Department of Justice's representative at the U.S. Embassy in Moscow.
ICRMC Bermuda Session Highlights:
Current Cyber Risk Trends and How They're Impacting Services and Offerings
Strength Through Information Sharing Within the Global Financial Services Arena
The CISO Perspective
Cyber Insurance Pricing, Underwriting, Modeling and Reserving
From Blockchain to Crypto-Currency – Cyber Security Implications
Employing AI in Cyber Risk Management
ICRMC Bermuda programming has been designed for corporate risk managers, corporate counsel, auditors, CISOs, CSOs, and CTOs, governance and claims professionals, insurers, reinsurers, insurance brokers and service providers.
ICRMC Bermuda will take place December 6-7, 2018 at the Hamilton Princess & Beach Club. Conference programming and registration can be seen here.

Read More About
Category: All, Business, technology