Two Bermuda College nursing students – Jannell Darrell and Calvina Douglas – were recently chosen to receive textbook awards from Altrusa International of Bermuda.
A spokesperson said, "Altrusa is an international non-profit organization that commits to making local communities better through leadership, partnership, and service, which includes literacy, fundraising and international projects."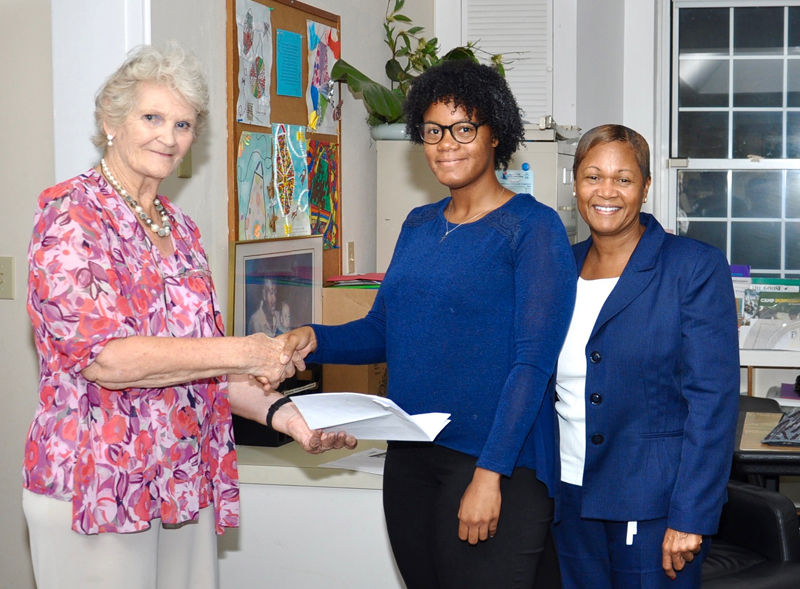 "President of the local branch, Jennifer Gibson [left] presented the award to Ms. Darrell [centre]. Looking on is Director of Nursing & Allied Health at the College, Ms Kathy-Ann Swan, RN.
"Ms. Douglas was unable to attend the presentation held at the Serpentine Road headquarters."

Read More About