Dr. Constance Ridley Smith has been named the 2018 recipient of The Chair Academy's Idahlynn Karre Exemplary Leadership Award in the United States.
The Award recognises achievements of peer post-secondary leaders and/or leadership teams that advance academic and administrative leadership.
Dr. Smith is the Coordinator of Training and Professional Development and External Programmes at Bermuda College, and has been a two-time presenter at the International Chair Academy Conference, presenting both times on her doctoral research on the SYM-Q model.
Her research examined the five factors that present the most significant intercultural issues for cultural intelligence in the SYM-Q exemplar.
Cordell Riley and Dr. Ridley-Smith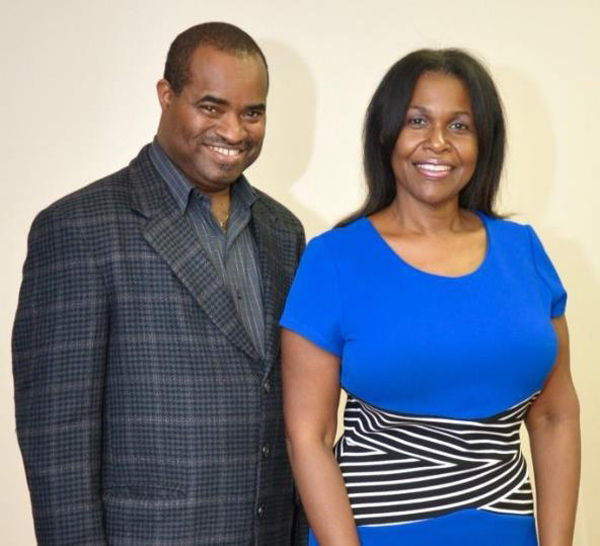 Dr. Smith expanded her study last year, when four institutions were contacted inviting research using the SYM-Q model. Bowie State University of Maryland's Master's Degree in Human Resource Development accepted the invitation.
"The university has a large international and native student population, which was conducive to the model. Bermuda College assisted in the research, through Institutional Research and Planning Coordinator, Cordell Riley, who designed the survey, and collected and analyzed the data used in the research," the College explained.
Dr. Smith anticipates doing a similar study at Bermuda College, saying: "We would like to run the study at Bermuda College, as a mirror image of Bowie State University. They accept international students as newcomers, whereas Bermuda College prepares students to become newcomers at overseas institutions [USA, Canada, UK, and the Caribbean].
"The most important aspect for us [Bermuda College] is that it fosters measurement using another yardstick. By looking at the measurement piece from a value-added perspective, we can begin to measure the worth of the Bermuda College experience by how well we prepare students for successful matriculation in other jurisdictions."
Dr. Smith and representatives from Bowie State University presented their findings at the 26th Annual Chair Leadership Academy Conference in last year [2017], and were subsequently named recipients of The Chair Academy's 2018 Idahlynn Karre Exemplary Leadership Award.
She and Mr. Riley will travel to Denver, CO next month to receive their award. Dr. Smith has also been invited to serve on the organisation's Practitioner's Board.
Read More About