Somersfield Academy alumna Emily Nagel visited the school today [Oct 5] and shared her experiences at the Volvo Ocean Race with the Primary Division.
A spokesperson said, "She shared with the students the highs and lows of the adventure, the challenges faced, and the sacrifices made during the roller-coaster that is the Volvo Ocean Race.
"Emily Nagel became the youngest female competitor to take part in the 2017/18 Volvo Ocean Race sailing with team AkzoNobel. Emily spoke earlier in the week at BUEI to a packed house and received praise and feedback for her wonderful presentation. Charlie Judd MYP Division head was inundated with emails that shared how amazing her journey has been and she credits her educational journey at Somersfield Academy."
"The Volvo Ocean Race is described as '7 Teams, 9 Months, 45,000 Nm sailing around the world. The Volvo Ocean Race is often described as the longest and toughest professional sporting event in the world. It is an obsession. The race sits at the intersection of human adventure and world-class competition.'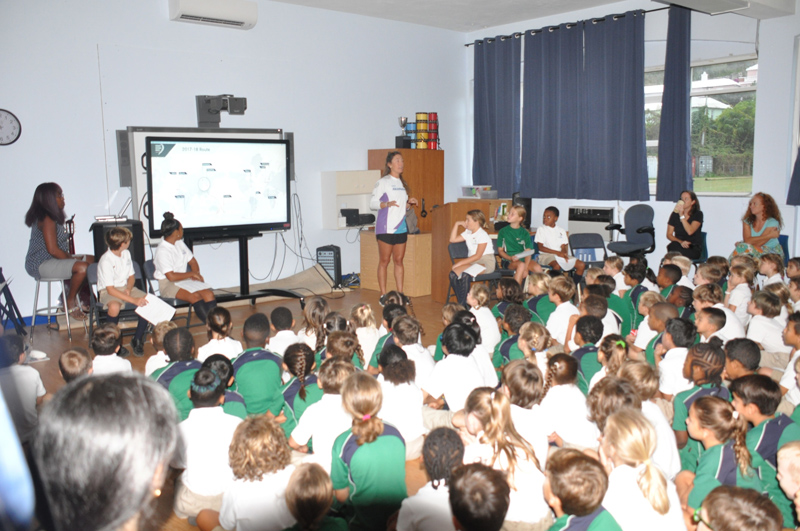 "Racing across every major ocean, rounding both the Cape of Good Hope and the legendary Cape Horn this race puts sailors up to the ultimate challenge both physically and mentally. The prize money? Zero, this one is for the glory."
One member of the public said, "Emily spoke of the challenges she faced including suffering injury and losing a friend and mentor at sea. She overcame her fears as well as emotional and physical difficulties. Her story speaks to her courage, physical fitness, preparation and perseverance.
"Emily is a world-class sailor who holds a master's degree in engineering. She is a very polished presenter who easily captures and holds the attention of her audience. There is no doubt in my mind that the current students of her alma mater would find her story inspiring."
"The students and teachers alike were fascinated, and proud of this former Somersfield student and how far she has come."

Read More About
Category: All