The Corporation of St George today [Oct 5] held their annual teacher appreciation event to commemorate UNESCO World Teachers' Day, with veteran educator Rose Douglas being honoured.
UNESCO's annual recognition of teachers marks the 70th anniversary of the Universal Declaration of Human Rights [1948] that recognizes education as a key fundamental right and establishes an entitlement to free compulsory education, ensuring inclusive and equitable access for all children.
This year's theme, "The right to education means the right to a qualified teacher," has been chosen to remind the global community that the right to education cannot be achieved without the right to trained and qualified teachers.
Rose Douglas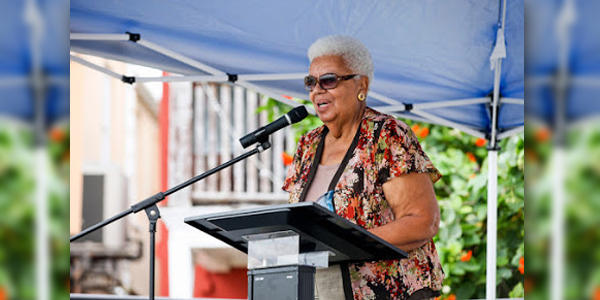 The Minister of Education and Workforce Development Diallo Rabain marked the special day by thanking teachers and acknowledging the life-changing impact that an inspirational teacher can have on the lives of the young people they teach.
Minister Rabain said, "I wish to thank the Corporation of St George for organizing this tribute and for choosing such a worthy recipient to honour, Ms. Rose Douglas, a former teacher at East End and St. George Secondary.
"We are pleased to take time today to honour Ms. Douglas and all of our exceptional teachers for their service and the sacrifices that they make for our children.
MP Tinee Furbert, Candy-Lee Foggo from the Corporation of St George, MP Renee Ming, Minister Diallo Rabain, Rose Douglas and MP Cole Simons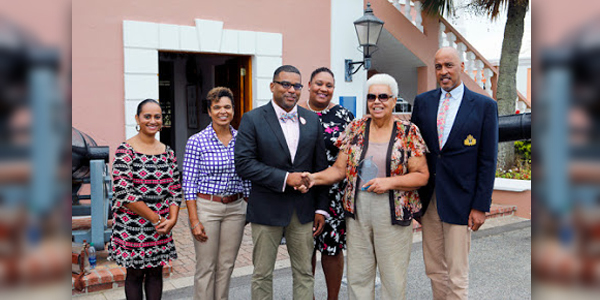 "I appreciate the efforts of our teachers who motivate and care for our students for more than seven hours, five days a week, Minister Rabain added.
"In Bermuda, we have a high level of qualified teachers and the results are evident by the increase in graduation and examination outcomes that was recently announced."
"Last year, the Department of Education commenced the operationalization of our strategic Plan 2022. One of the overall objectives is Enhancing the Quality of Teacher Practice and System Leadership in order to have a sustained and transformative impact on the academic achievement of young people. The Ministry and the Department are committed to ensuring that our teachers have the resources, training and professional development."
Minister Rabain and Ms. Douglas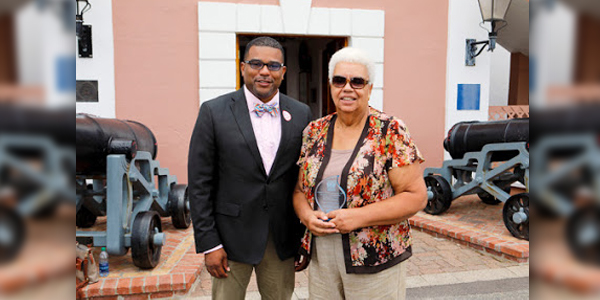 Read More About