The impact of the California wildfires on the re-insurance industry in Bermuda will be the focus of a talk at a major conference this week.
Michael Murphy, from California-based law firm Severson & Werson, is to be a guest speaker at the 8th Annual Bermuda Insurance Market Conference – 'Bermuda Affirms Its Relevance In A New [Re]Insurance Era' – will take place on Thursday [October 11] at O'Hara House, on Bermudiana Road. The keynote speech will be delivered by Patrick Tannock, Managing Director at AXA XL and XL Bermuda Ltd Chief Executive Officer, Insurance.
Mr Murphy, an internationally recognized defense and coverage attorney who routinely handles the spectrum of straightforward to catastrophic and complex mass tort matters involving the U.S, European, London, Bermuda/Offshore, and Asia-Pacific Markets, will speak on 'California Wildfires & Inverse Condemnation'.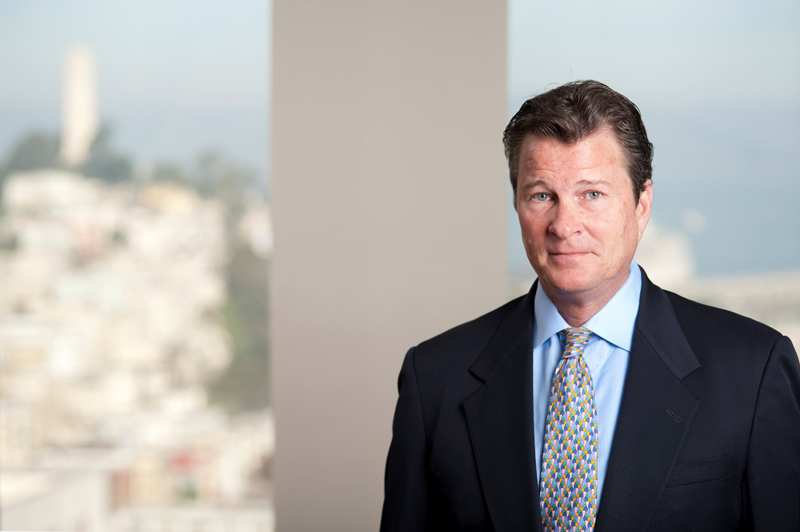 "l will focus upon the unprecedented losses incurred in recent years arising from the multitude of catastrophic wildfires in California. Bermuda Market Insurers and re-insurers are, and have been, front and centre in the handling of the resultant losses.
"Liability exposures will be discussed which should be of interest to underwriters and claims persons who are focused upon the going-forward risks of these events."
The conference is being organized by the Bermuda Insurance Institute and its CEO Malcolm Butterfield said: "I think most of us saw the devastation wrought by the California fires and it will be very interesting to find out the level of involvement of Bermudian firms."
As well as talks from Mr Murphy and Mr Tannock, there will be a series of panels and fireside chats. The panels will look at: Diversity & Inclusion – From Talking to Execution, Can Bermuda Make This Step?; Corporate Social Responsibility – Key Drivers for a Successful CSR agenda; Mergers & Acquisitions – A Future Perspective for Mergers & Acquisitions In The [Re]Insurance Industry; Youth Panel – Insurance Industry Insights – A Millennial View From Our Future Leaders; Is Bermuda Still Relevant In The Global Marketplace?, and CEO Panel discussing 'Will Bermuda Maintain Its Leadership Status as a Global Player in the [Re]insurance Market?'
Platinum, Gold, Silver and Bronze sponsorship packages are available – for more information, contact Mr Butterfield at the BII on 441-295-1596 or email info@bii.bm.
Individual registration fees are: $300 per person for BII members and $375 for non-members. There is also a group registration fee. The fee for member companies with five or more people attending is $275 per person and for non-members is $350 per person.
To register go here.
Read More About