Endeavour Community Sailing, a non-profit educational sailing organisation "dedicated to engaging young people from different socioeconomic backgrounds across Bermuda with experiential learning and STEAM [Science, Technology, Engineering, Arts, and Math] through Sailing education," will benefit from a multi-year sponsorship from PwC Bermuda.
Jennifer Pitcher, Community Engagement, Development & Partnerships Manager for Endeavour Community Sailing, said, "PwC Bermuda has provided instrumental support to Endeavour Community Sailing over the last 3 years and we're grateful to have their support confirmed for 3 more years! With PwC Bermuda's generous support together we're continuing to make a lasting impact in Bermuda through Endeavour's experiential education and youth development programmes."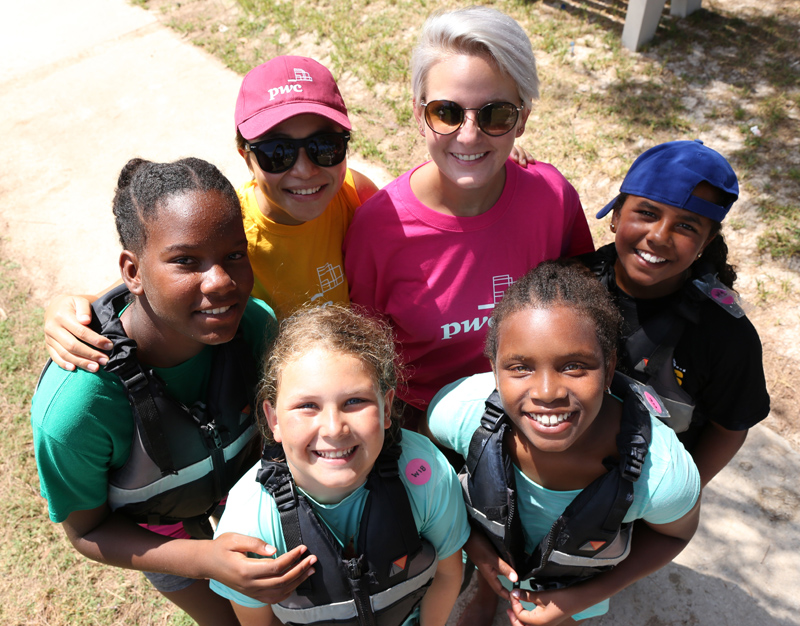 A spokesperson said, "The Endeavour Middle School Programme engages every student from public and private schools in Bermuda during their first year of middle school in a 5-day interactive STEAM through Sailing educational experience building on what students are learning in the classroom.
"Since Endeavour Community Sailing's launch in 2015, over 2,200 students have been engaged in learning opportunities through Endeavour's programmes that build confidence, teamwork and leadership skills.
"Students who participate in the Endeavour Middle School Programme are evaluated during their experience based on their willingness to learn, respect for others, teamwork, listening skills, and overall effort. Students with the highest performance in these areas are invited to return for future programme offerings during school breaks and weekends, and a 2-week training session in the summer for the Endeavour Graduate Programme."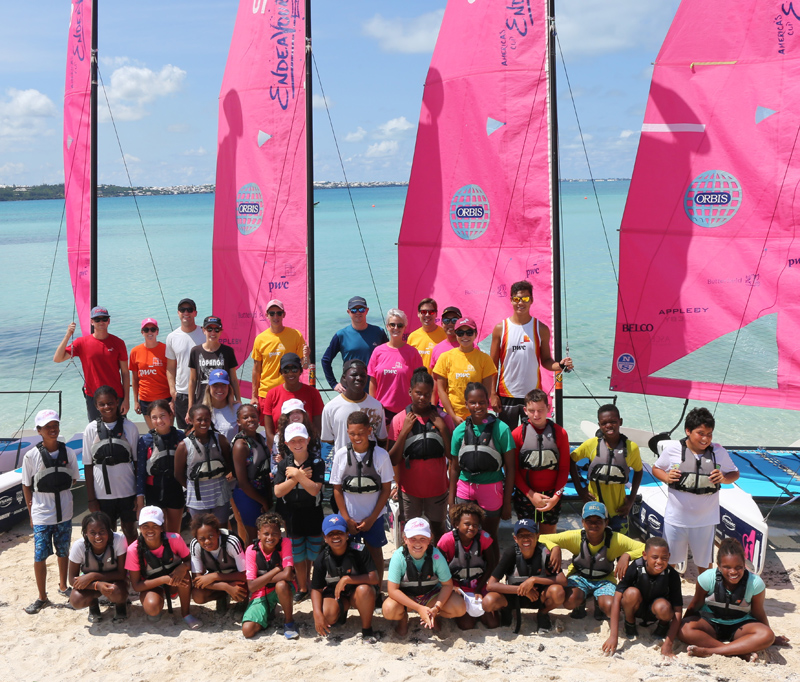 "The Endeavour Graduate Programme is designed as a youth sailing retention pathway and immerses students in intensive sail training, expanding on what they learned from Endeavour's school-based programmes, improving their confidence and further developing their communication, problem-solving, and teamwork skills.
"Nearly 400 students have benefitted from additional training through the Endeavour Graduate Programme and are now participating in local sailing club programmes to further advance their skills and compete locally and internationally."
Scott Watson-Brown, PwC partner, said, "We are pleased to announce our continued sponsorship of Endeavour Community Sailing. Our support of Endeavour Community Sailing began in 2015 when the organisation was established during the 35th America's Cup. Since then the organisation has delivered meaningful and measurable impact in our community.
"Together with the support of L&F Indemnity Limited, we look forward to helping inspire student learning through Endeavour's interactive and educational sailing programmes."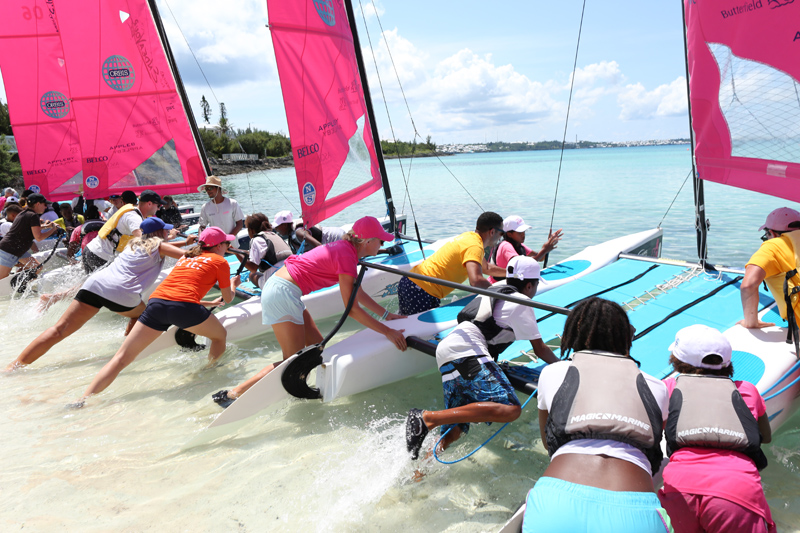 Ms. Pitcher said, "PwC Bermuda's employees volunteer their time and talent during Endeavour Community Days, contribute their expertise to conduct Endeavour's annual audit and impact report as well as give generously with financial contributions illustrating they wholeheartedly invest in Endeavour Community Sailing's mission to educate Bermuda's youth through sailing and inspire young people to pursue brighter futures as a result of participating in Endeavour's programmes."
"To celebrate their continued support of Endeavour Community Sailing, PwC Bermuda participated in some Endeavour initiatives recently including an end of summer session sailing with Endeavour Graduates representing students from schools across the Island and a Community Day at the Endeavour West Fort.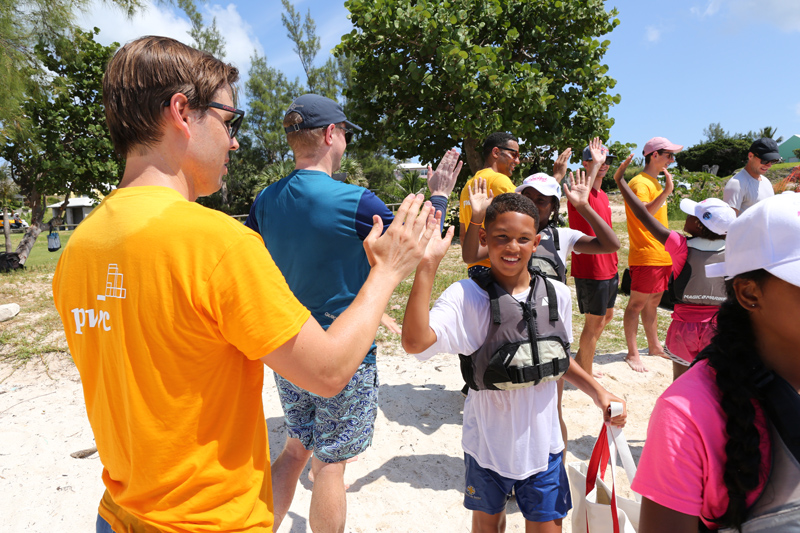 "Before the start of the new school year, Endeavour Grads sailed to Shelly Bay from Endeavour West in Dockyard and Endeavour East in St. George's to join PwC Bermuda employees for a fun afternoon of sailing. Endeavour Grads lead their PwC Bermuda crew on Hobie Wave Catamarans in a friendly competition on the water for the Endeavour Graduate mini regatta.
"The event enabled PwC Bermuda employees to better understand the skills that Endeavour Graduates have acquired through their participation in Endeavour's programmes and Endeavour Graduates learned about PwC Bermuda who provide unwavering support to Endeavour Community Sailing along with lead sponsor Orbis.
"On Friday, September 14th, an enthusiastic team from PwC joined Endeavour team members to dedicate their time and tireless efforts to prepare the Endeavour West Fort in Dockyard for Endeavour's fall programmes resuming with the new school year. Team members participated in various projects to help ensure the West Fort was well prepared for the Sailabration, Endeavour's annual event to celebrate the successes of Endeavour Graduates who have spent time developing their skills over the summer."
Tom Herbert-Evans, Community Sailing Manager, said, "We're incredibly thankful to PwC Bermuda for their wonderful support of Endeavour Community Sailing.
"It was amazing to see everyone working hard together to complete all of the projects including scrubbing and washing Endeavour's fleet of sailboats and powerboats, organising Endeavour's STEAM through Sailing materials and branding collateral, cleaning Endeavour's Magic Marine lifejackets and organising the dryroom, as well as help install Endeavour's new branding to ensure that the Endeavour West Fort continues to shine brightly, creating the perfect environment to inspire lifelong learners amongst Bermuda's youth."

Read More About