The BRFU Men's and Women's seasons officially began yesterday [Oct 6] with the Mad Hatters Tournament. The tournament is run in a round robin format with abbreviated matches to allow the four club to play against each other.
Police rugby club were crowned the overall men's winners while Renegades took the women's trophy for the fourth consecutive year. The league will continue with regularly scheduled matches next week.
Police captain Henry Johnson and Renegades captain Maeve Dillon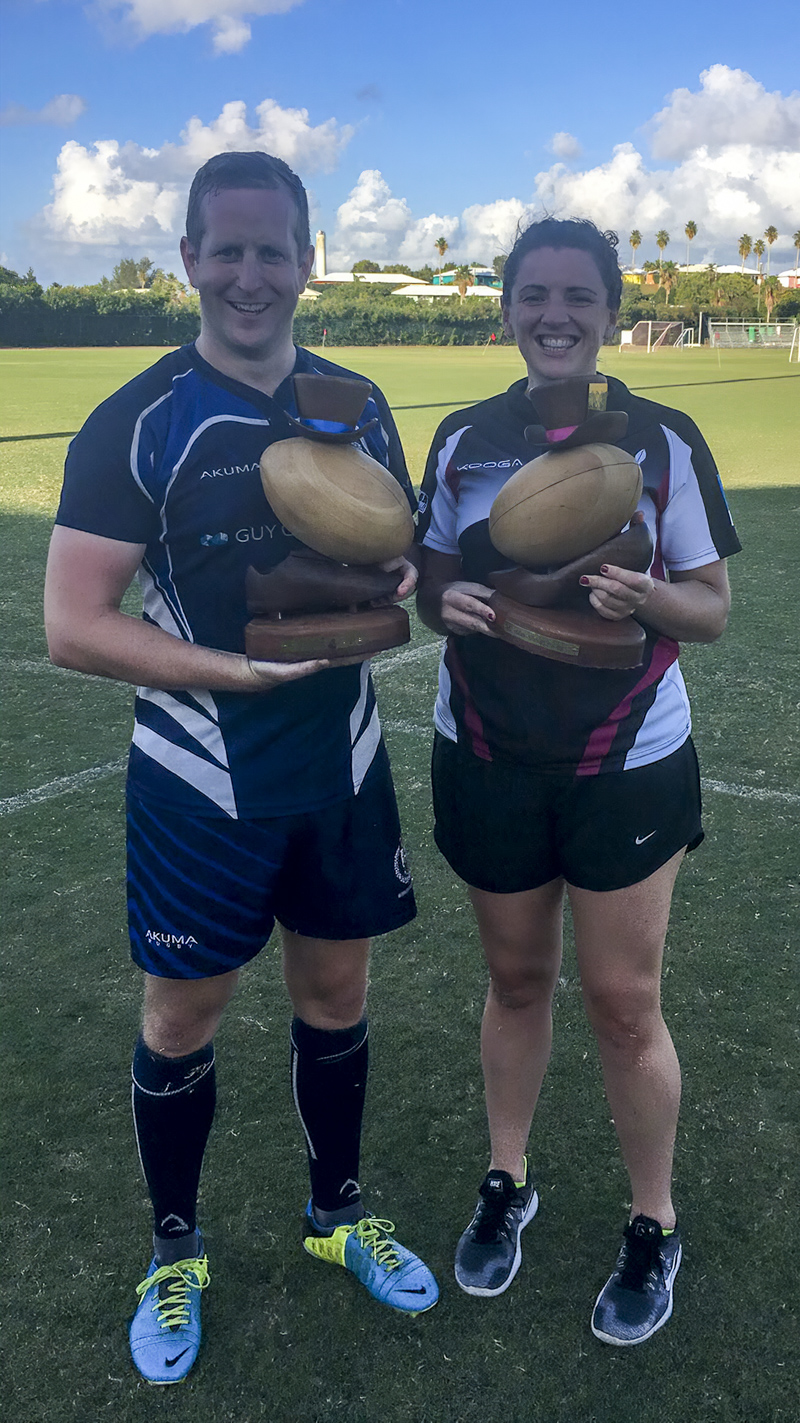 Scores are included below from each match.
Police vs Teachers [17-15] women's
Kiera Smith [1]
Estienne Coetzee [1]
Mika Tomita [1] and 1 conversion
Jasmine Mapp [1]
Tammy Lynch [1]
Cerise Woodley [1]
Police vs Teachers [8-3] men's
Scott Clarke [1]
Dan cole [penalty kick]
Conor McGowan [penalty kick]
Mariners vs Renegades [0-17] women's
Amy Harvey [1]
Melissa fields [2]
Laura mulligan 1 conversion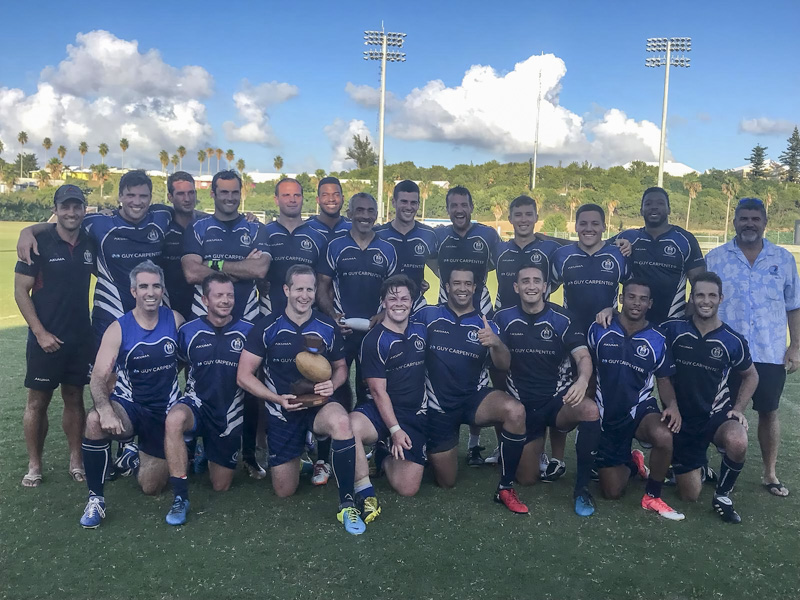 Mariners vs Renegades [7-39]Men's
Paulo Sousa [1]
Rory Dublin 1 conversion
Jamie Baum [2]
Charlie Craigs 2 conversions
Robin brickell [3]
Tom Healy [1]
Lewis Walsh [1]
Renegades vs Teachers [12-5] women
Amy Harvey [1]
Rachel Jenkins [1]
Laura mulligan 1 conversion
Teachers vs Renegades [10-7] men
David McHugh [1]
Corey Boyce [1]
Charlie Craig [1] and 1 conversion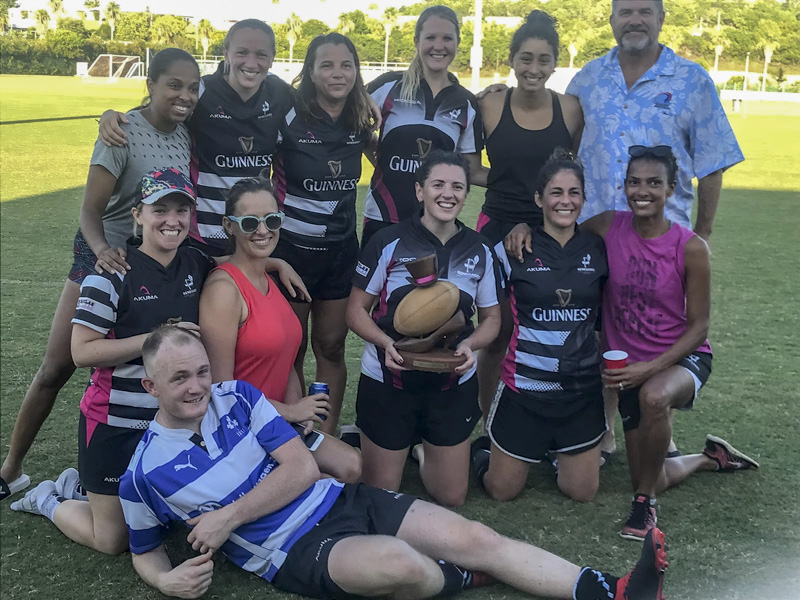 Police vs Mariners [0-0] women
Police vs Mariners [7-0] men
Andrew Kemp [2]
Dan Cole conversion
Police vs Renegades women [0-0]
Police vs Renegades [17-7] men
Michael Halbert [2] and one conversion
Scott Clarke [1]
Lewis Walsh [1]
Charlie Craigs 1 conversion
Teachers vs Mariners women Forfeit
Teachers vs Mariners men [ scrapped game]

Read More About