Cyber insurance buyers and risk experts from pension funds, banks, and technology firms are set to visit the island in December to take part in the International Cyber Risk Management Conference [ICRMC].
A spokesperson said, "A total of 175 delegates, including 70 overseas guests, have registered already to attend the event, taking place December 6-7 at the Hamilton Princess & Beach Club. The conference is a unique gathering of global risk experts, focused on learning, debate and collaborative approaches to cyber security including insurance solutions, the role of third-party security vendors, the power of successful approaches to cross-industry information sharing, and lessons learned from data breaches on Wall Street and Silicon Valley."
John Huff, President and CEO of The Association of Bermuda Insurers and Reinsurers, said, "Cyber risk is fast becoming one of the most complex and challenging situations for individuals and businesses worldwide. Enterprises of all sizes are assessing their appetite for retaining cyber risk. It's not just the large organizations. Likewise, insurers and reinsurers are assessing where they want to be in taking on cyber risk – including taking stock of any 'silent' cyber exposures and stress testing these scenarios.
"Insurers are really stepping up to add value when policyholders are facing network security and data privacy events. Building and immediately deploying a network of reliable partners to respond quickly and efficiently to events can be crucial to containing losses and preserving reputations. New privacy protection laws are adding additional complexities and require sophisticated coverages. Bermuda's global insurance market is leading the way."
Anthony Belfiore, Minister Wayne Caines, Nick Galletto, Tracie Grella, John Huff, Maneesha Mithal; Noel Pearman, Mark Synnott, Derek Vadala: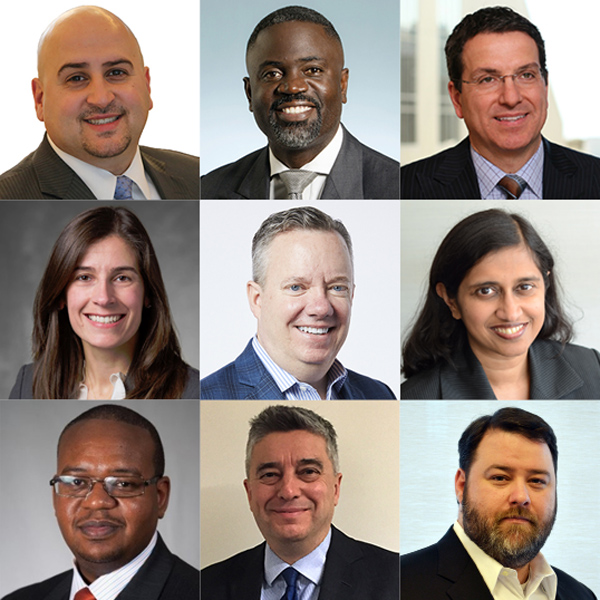 "Conference sponsors include numerous North American companies including consulting firms, insurtech companies, and security vendors, along with Bermuda-based brokers and commercial insurance companies, as well as the Bermuda Business Development Agency [BDA]—of which Sean Moran, Interim CEO, will speak at the event.
"The conference agenda has been developed around the dynamic cyber threat landscape and ways in which insurance companies and corporations can approach the challenge to protect their customers, operations, and reputations before and through a data breach. Conference topics include cyber risk trends, insurance product evolution including those for Cyber CATs, CISO perspectives, regulatory concerns and cyber implications of emerging technologies including blockchain.
"Session speakers include leaders from the US, Canada, and Bermuda with expertise in cyber security, insurance, and risk management. Industry leaders participating on various panels include:
Anthony Belfiore, SVP and CSO, Aon
The Hon Wayne Caines, Minister of National Security, Government of Bermuda
Nick Galletto, Global Cyber Risk Services Leader, Deloitte
Tracie Grella, Global Head of Cyber Risk Insurance, AIG
John Huff, President and CEO, Association of Bermuda Insurers and Reinsurers
Maneesha Mithal, Associate Director of the Division of Privacy and Identity Protection, Federal Trade Commission
Noel Pearman, SVP and Cyber Product Lead, XL Catlin
Mark Synnott, Managing Director and EVP, Willis Towers Watson
Derek Vadala, Global Head of Cyber Risk, Moody's Investors Service [MIS]
Joel Baker, conference Chair, said, "The collaboration, passion, and insurance expertise in the Bermuda business community is formidable and we are proud to bring our event to Bermuda's shores. Delegates are flying in from around the globe to attend, along with some accompanying guests. As a conference, we pride ourselves on hosting intimate conversations with senior decision makers and leaders that have real cyber risk management experience to share in a vendor-neutral environment."
"For a full list of conference sponsors, and other details, visit the website.

Read More About
Category: All, Business, technology