The Intellectual Property Office, in collaboration with the Department of Community and Cultural Affairs, is hosting a General Meeting this evening regarding the protection of your intellectual property.
"Intellectual property is a work or invention that is the result of creativity, to which one has rights and for which one may apply for a patent, copyright, trademark, etc. This includes all mediums of art, oral knowledge, ideas, and innovations," a spokesperson said.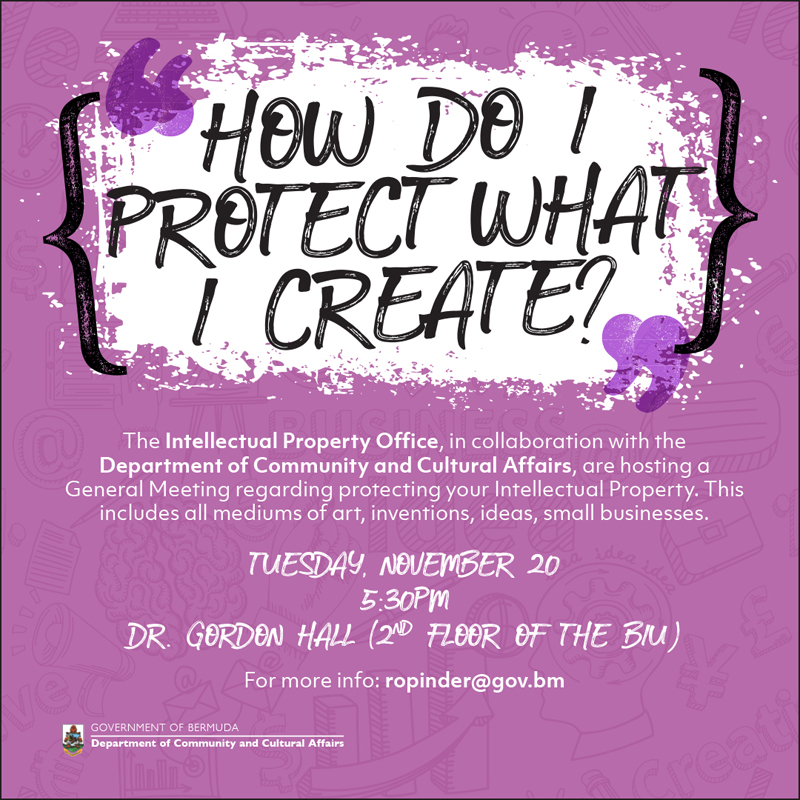 "This has huge range – from traditional food recipes and sacred Gombey knowledge, to music recordings and literary works; even something as simple as an innovative kite design can be classed as intellectual property.
"The meeting will cover trademarks, copyright, patents, etc. and will inform Bermudians on their rights and resources, both local and internationally.
"The meeting will begin at 5:30pm on Tuesday November 20th at in the BIU Building, 2nd Floor, E. F. Gordon Hall. This is a free event and all are welcome."

Read More About
Category: All, Business, technology